It's been so crazy lately I haven't had a chance to tell you about Jo Christensen's classes.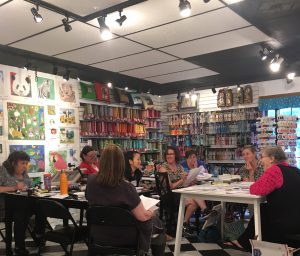 The "Canvas Empowerment" class was SO informative.
Jo had a stitch plan prepared for each student and the specific piece that they chose to work on during class.  She talked about understanding canvases from an artistic perspective and what types of stitches and threads to use.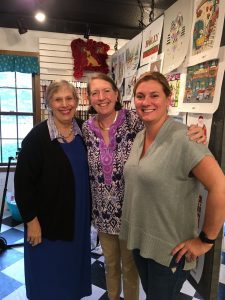 Kate Dickerson joined us for the class with Beatrice the bunny.
This piece is amazing!  We have one kit left in stock.  This piece is exclusive to where Jo teaches the class. So, if you want Beatrice to come home with you, here's your chance!