I'm so bummed you won't be able to come see the trunk show in person.  But, I'm going to do my best to bring it to you virtually.
Be sure to follow @enrichedstitch on Instagram and The Enriched Stitch on Facebook to see even more of the fun canvases and the threads we've pulled to go with them!
All the canvases in the trunk show are 20% off.  And, as an added bonus, the threads to go with the canvases are an additional 10% off!
If you're looking for a quick project, here are super cute luggage tags that self finish in the Planet Earth luggage tags.  Or, maybe you just want to send a little something to a friend who might be having a hard time right now to brighten their day.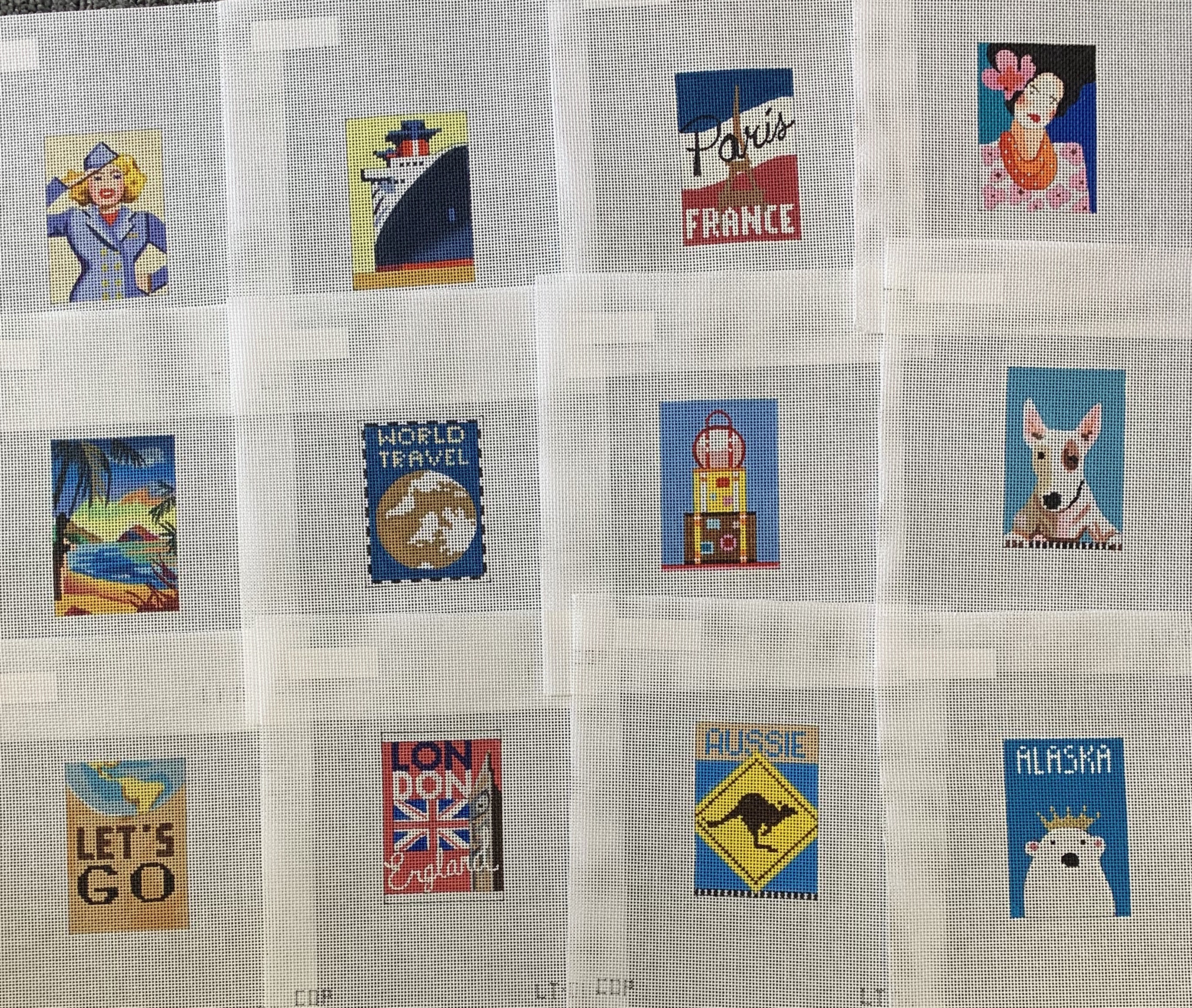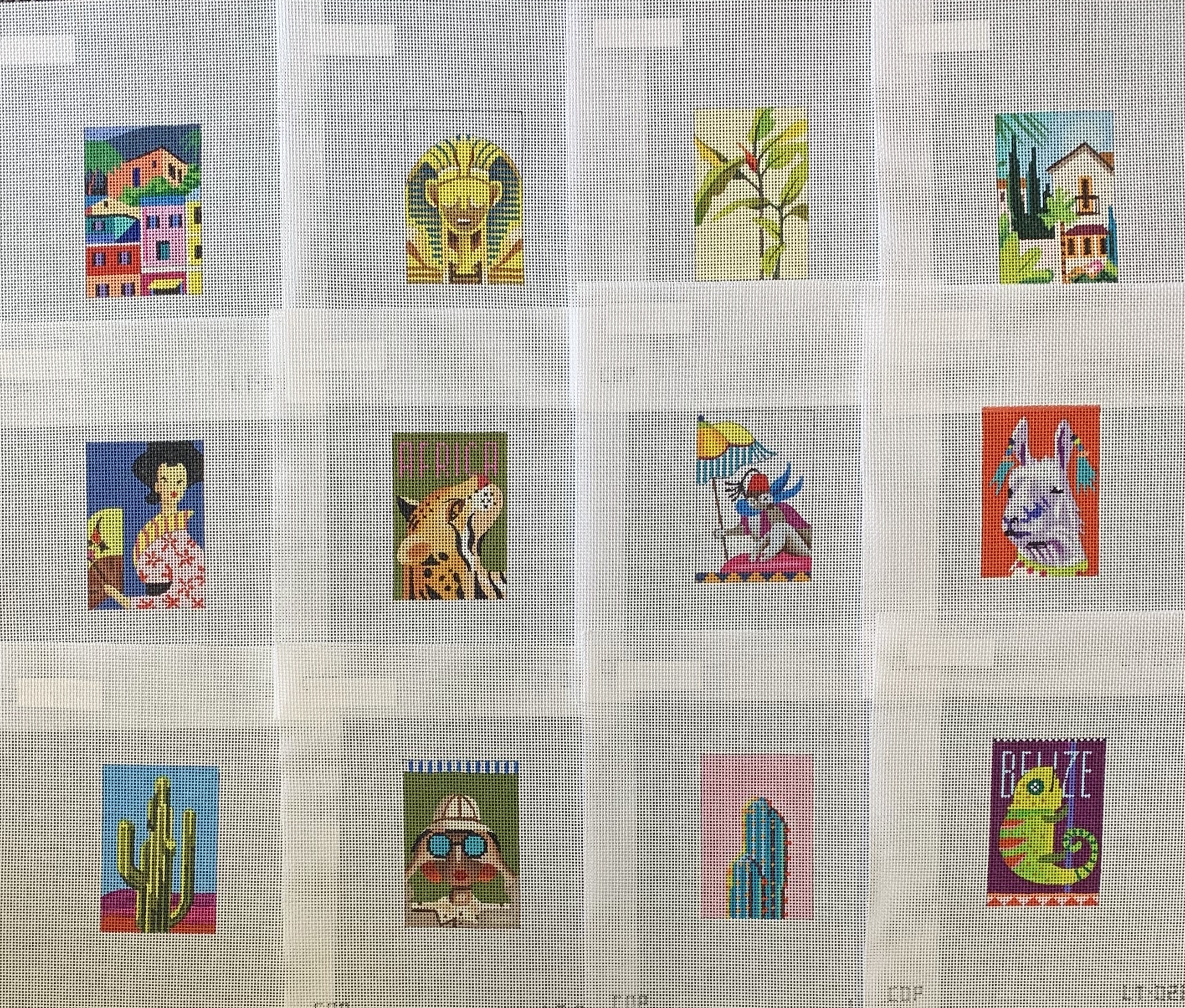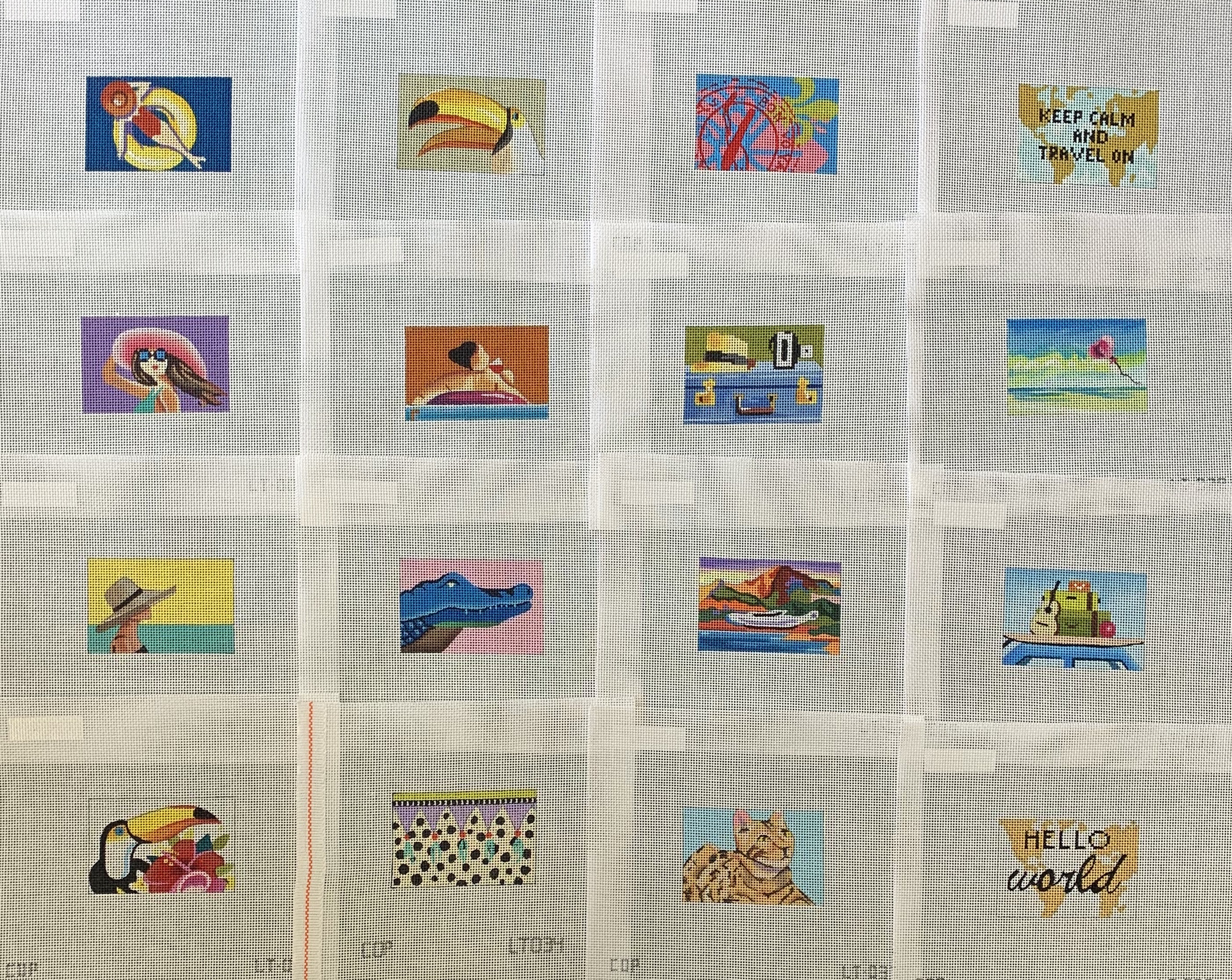 This is one of my favorite pieces from Colors of Praise.  I actually have this one in my stash.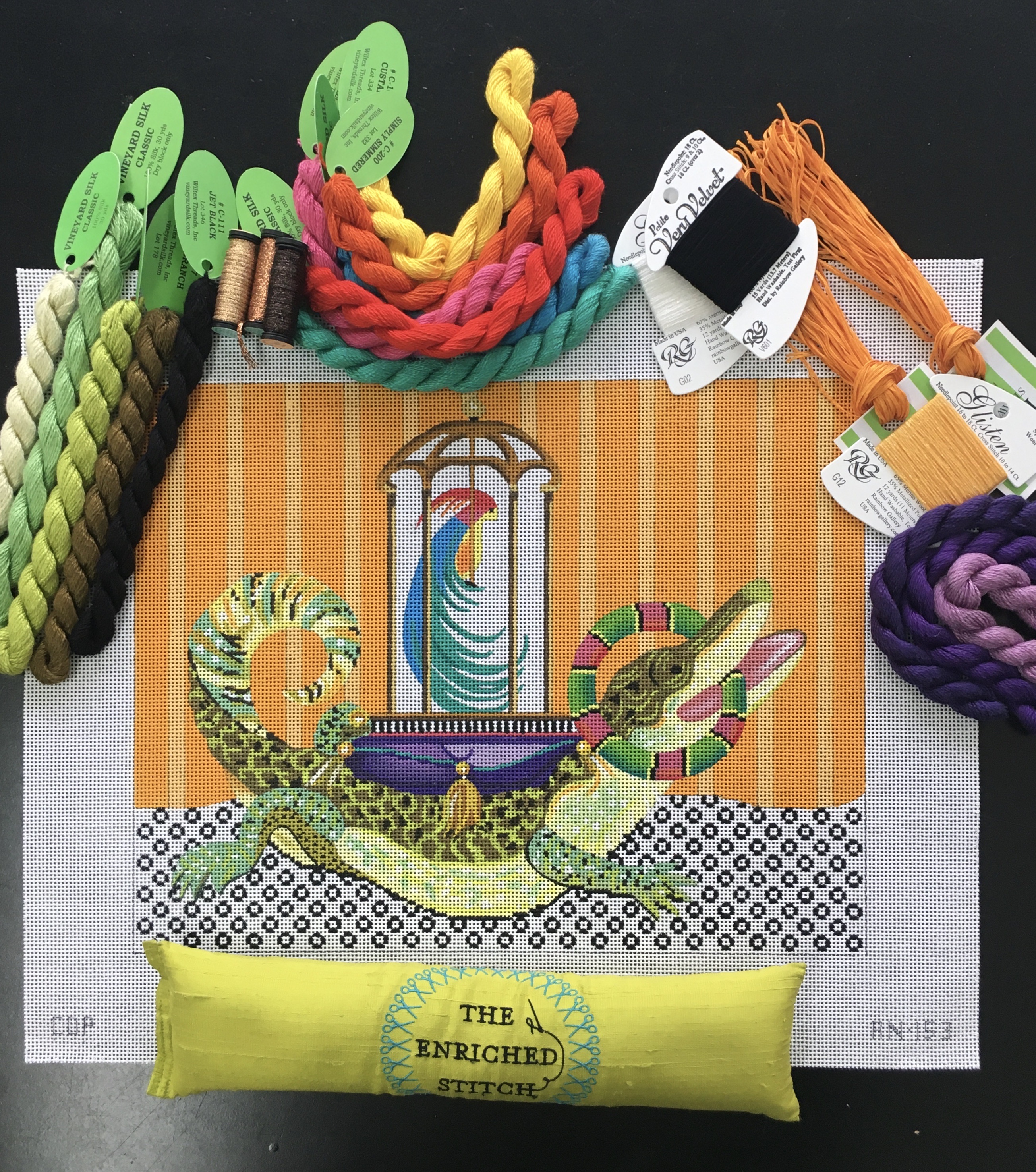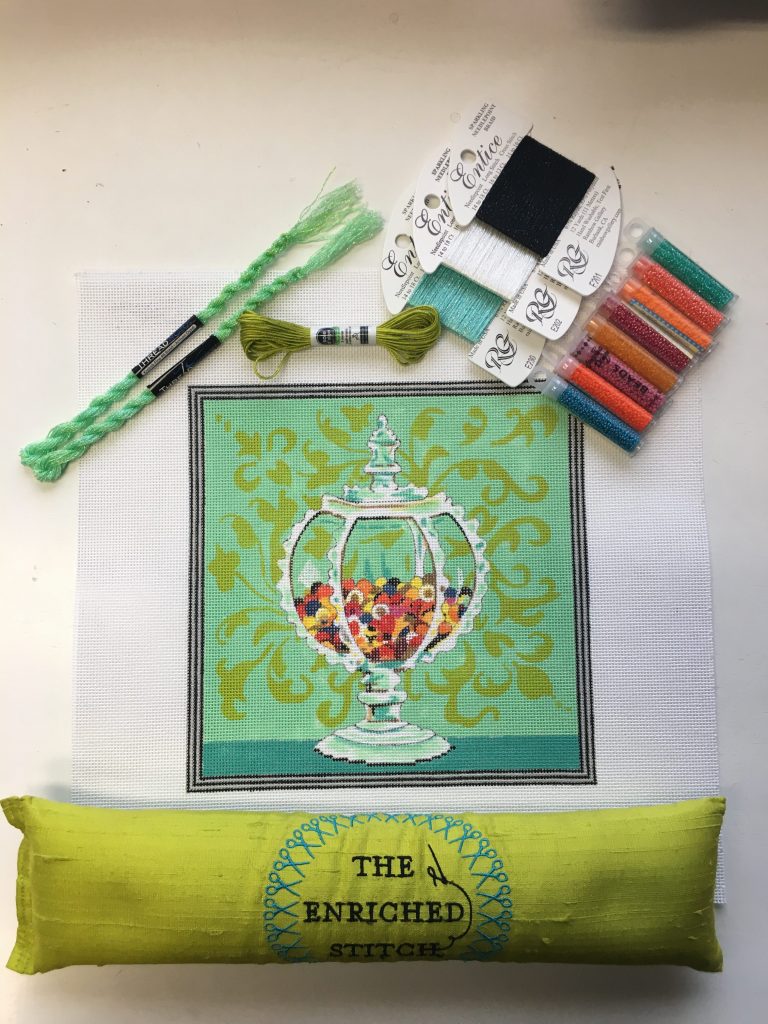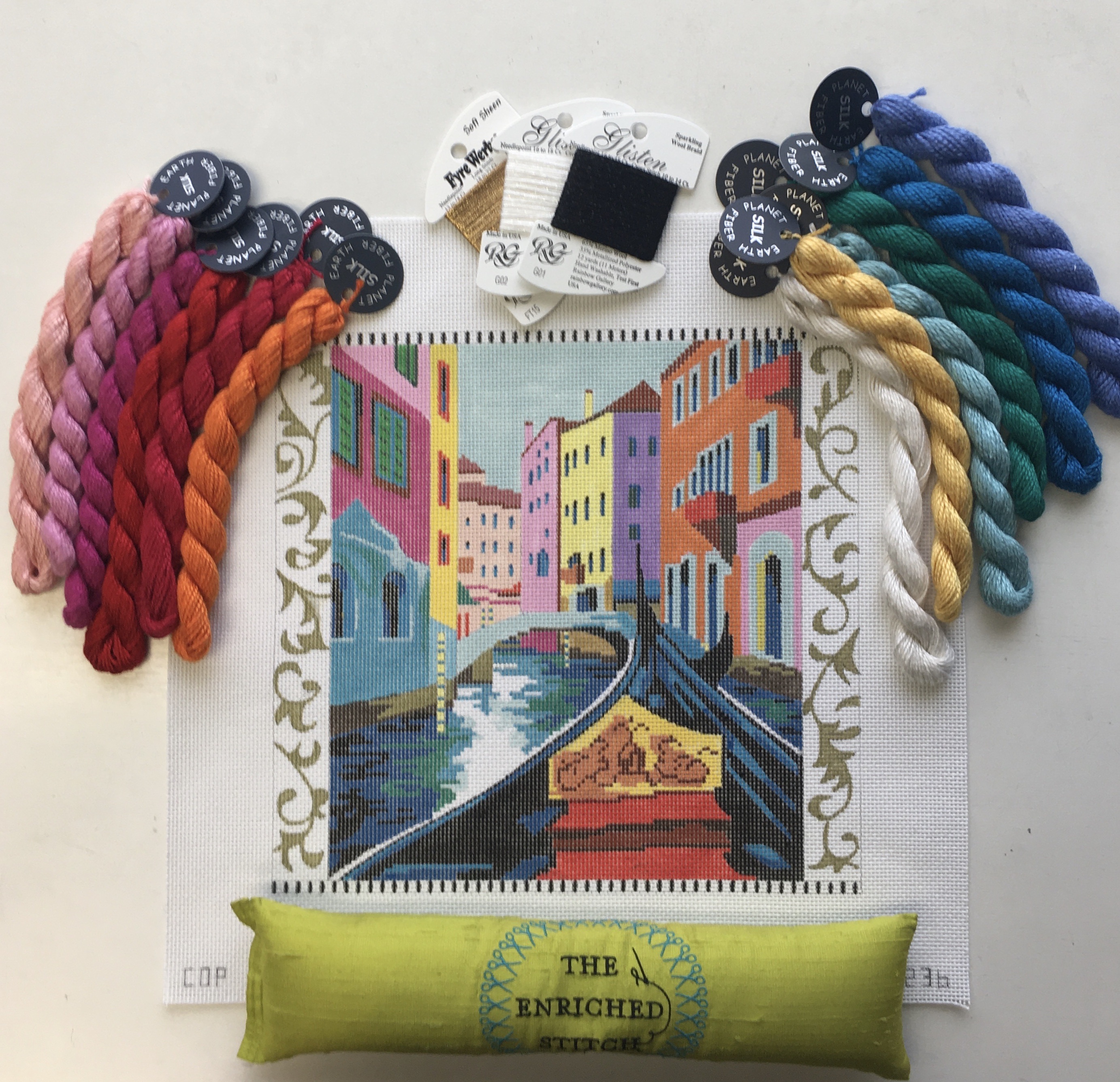 Linda stitched these gorgeous pillows a few years ago.  Love the orange background she added!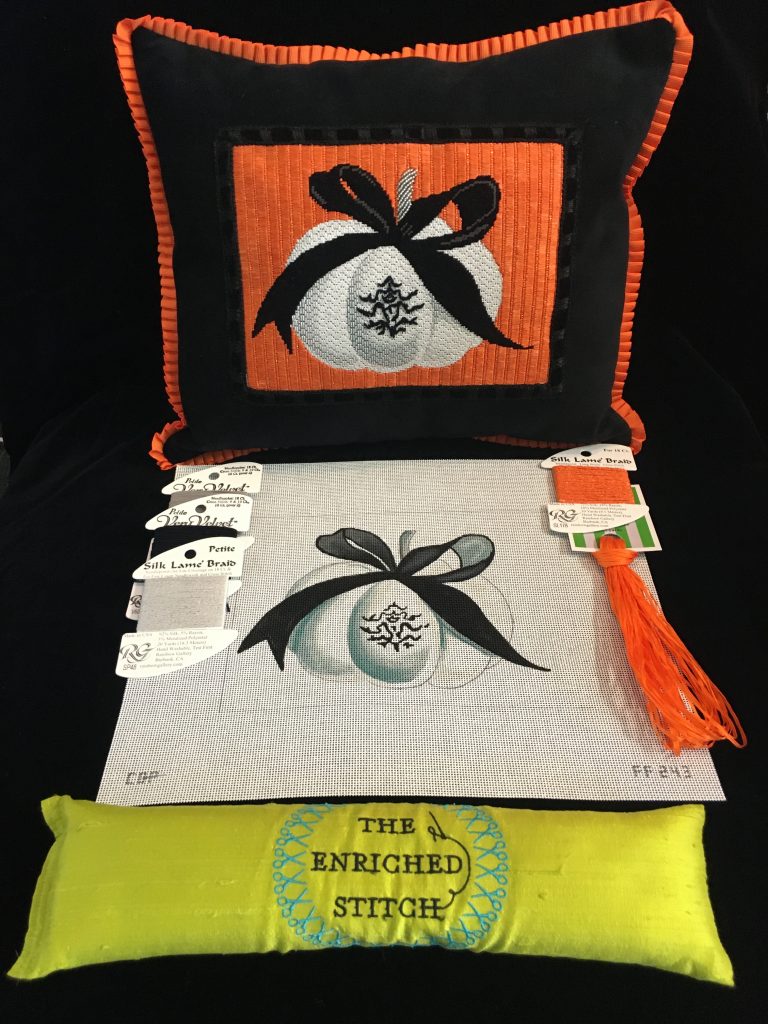 Linda always has canvases in pairs.  How could you not?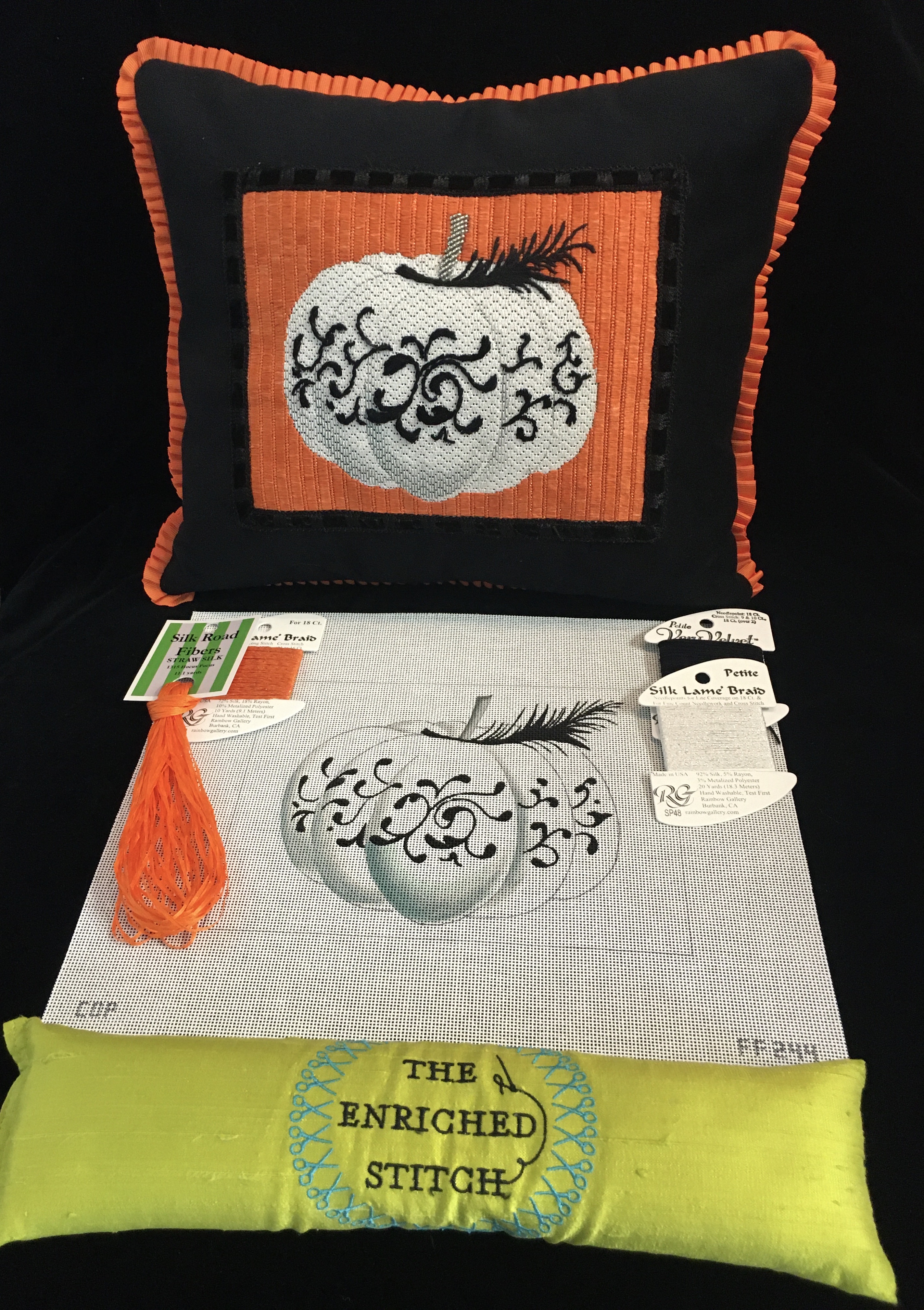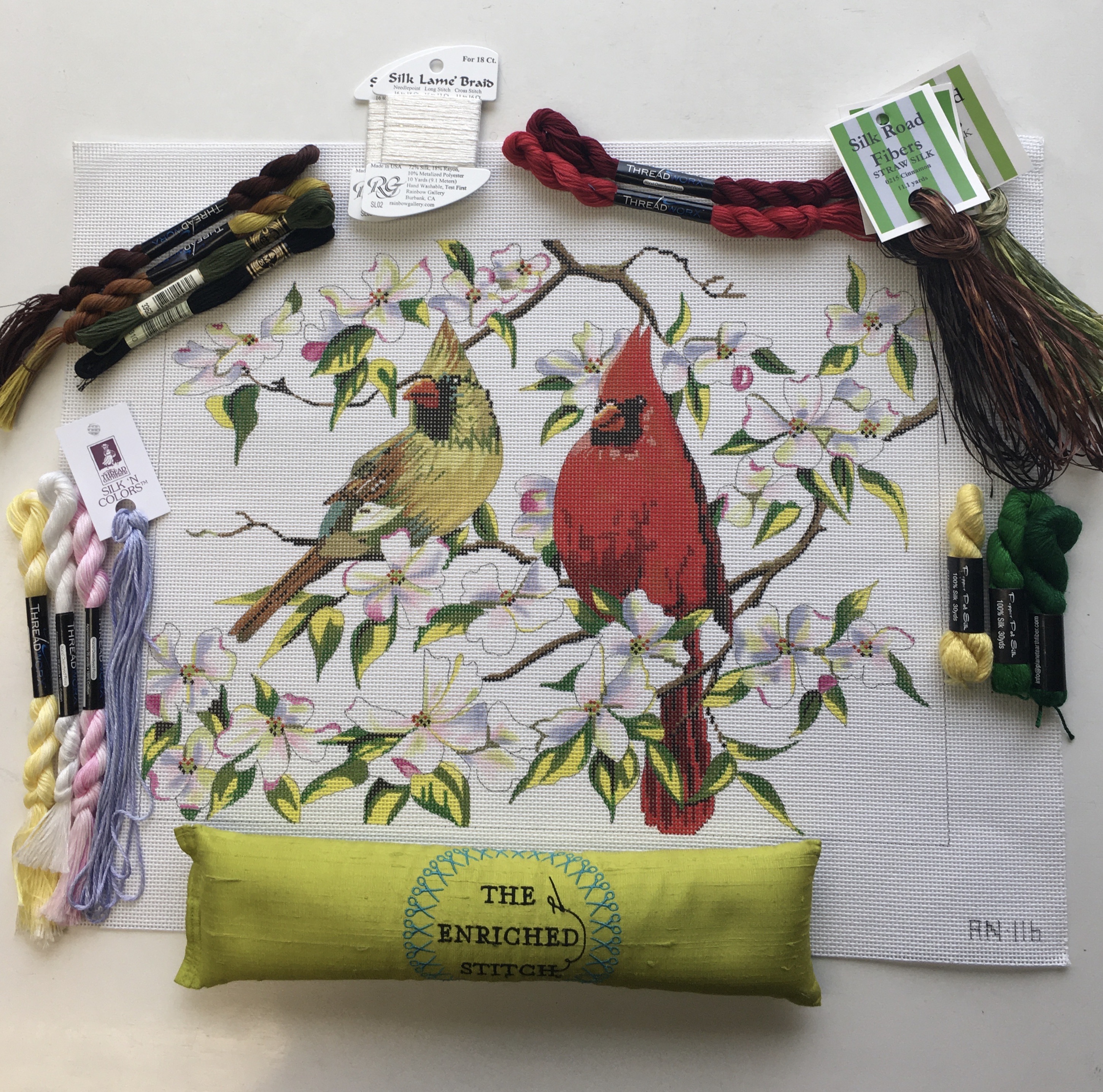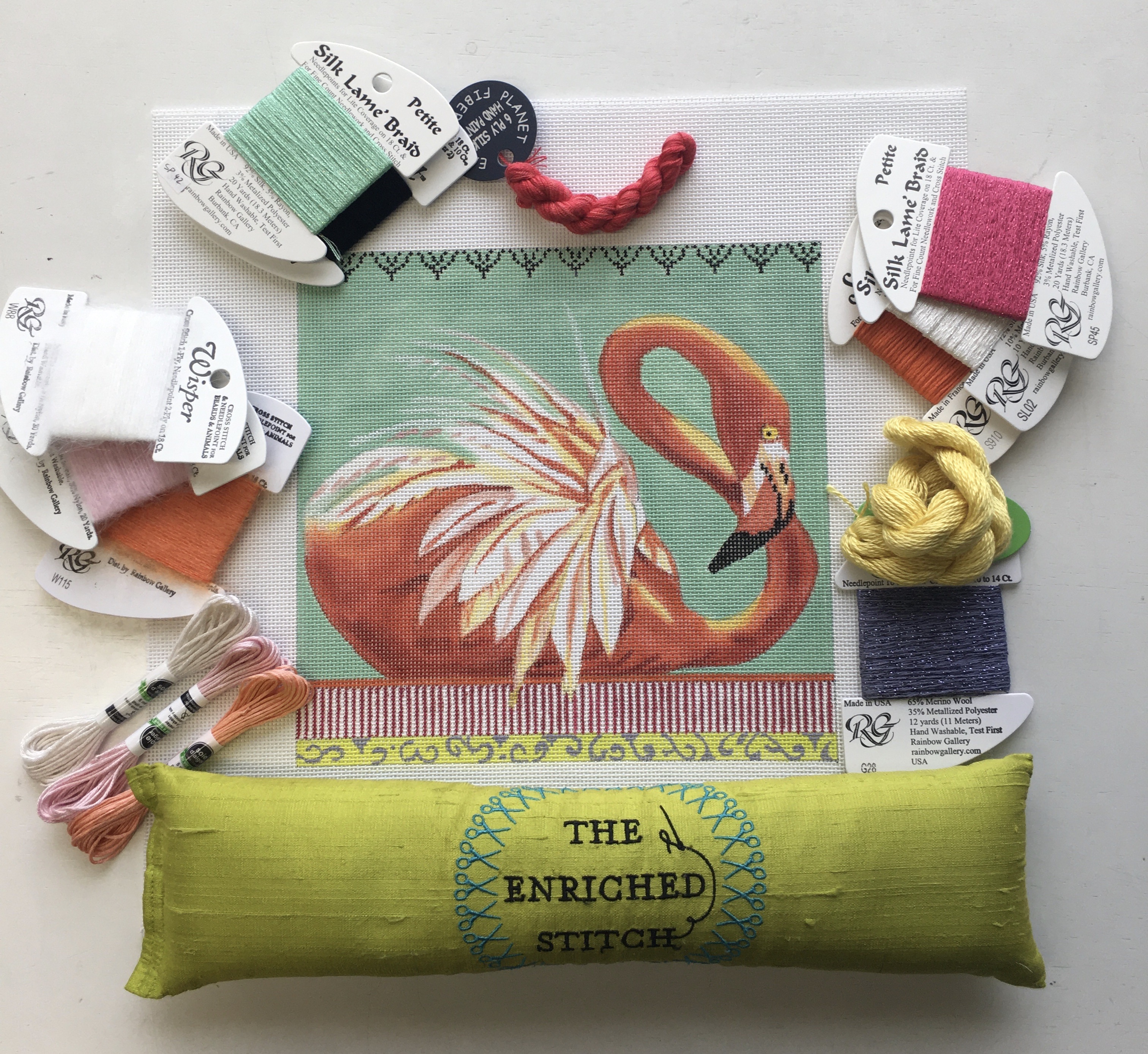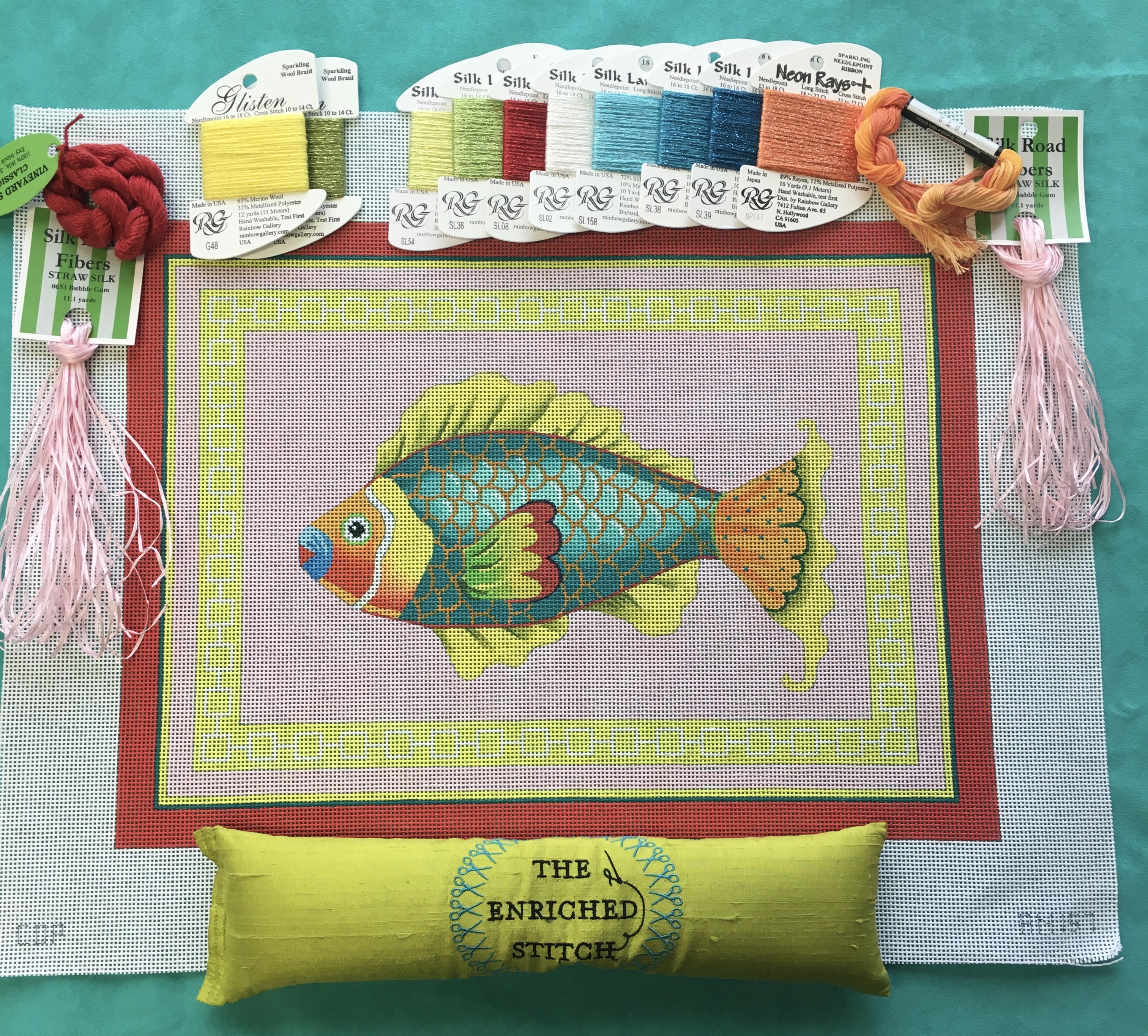 There's a ton of eyeglass cases, belts, cuffs, brick covers and so much more.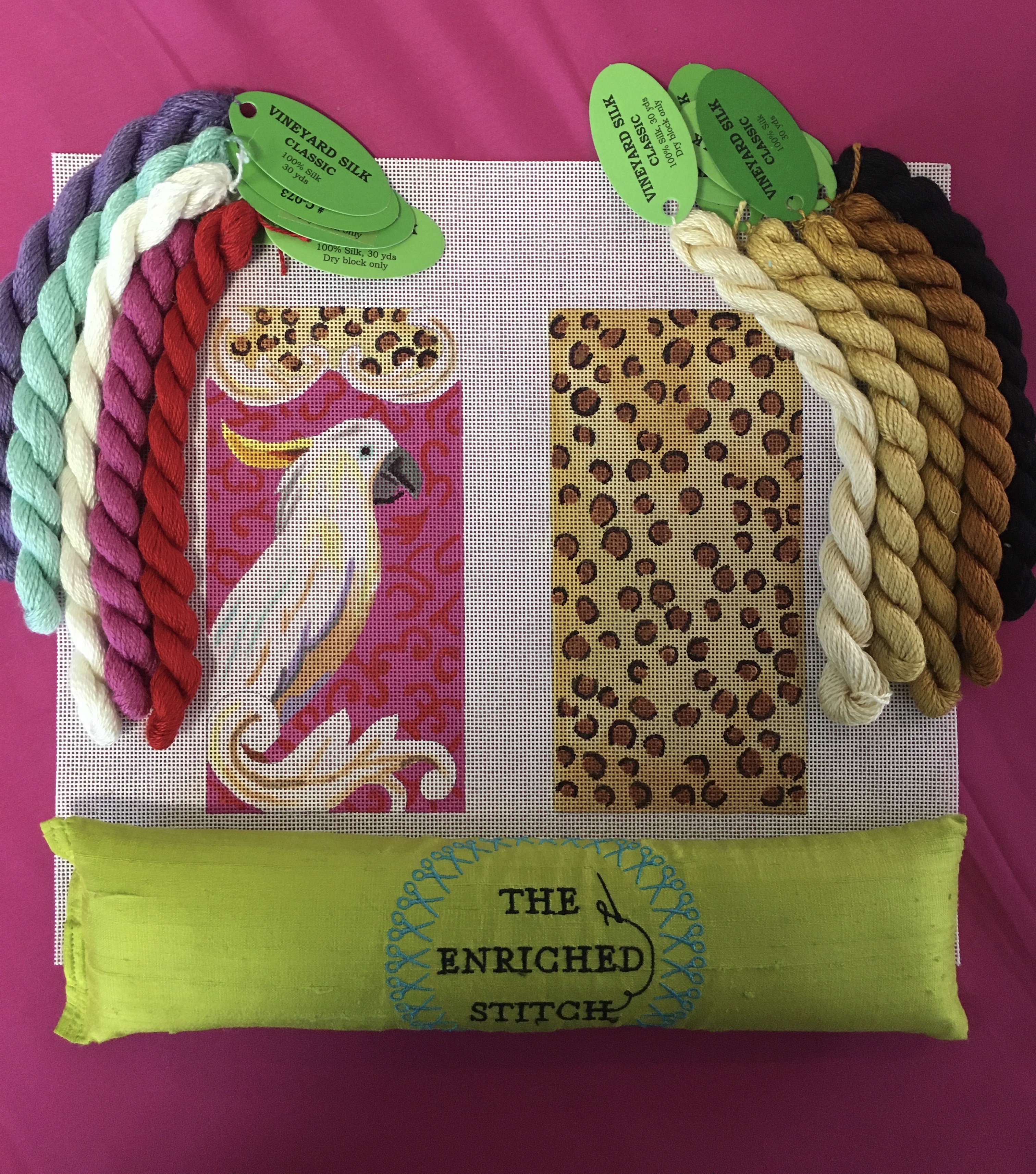 You can shop the trunk show online or peruse the Colors of Praise website and give me a call or shoot me an email for pricing and to see if it's in stock.  All special orders from the trunk show will receive the 20% off discount.
I hope these canvases make you as happy as they make me!