I have been swamped lately. Between getting ready for Dallas and tons of doctors appointments, I wasn't sure how prepared I was going to be for this show.  But, now that I've got everything done, except for some last minute stitching and hopefully painting a few new little pieces, I feel like I can breath again.
I've got some really awesome things coming from my wholesale line, Vallerie Needlepoint Gallery.  Amanda Lawford has done some new designs.  Personally, I think this crab that she painted is the most beautiful piece she's ever done.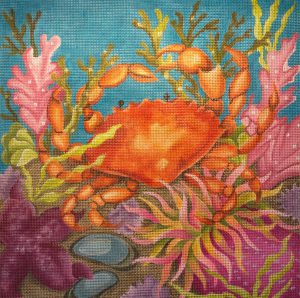 It's 11 x 11 on 18 mesh and I can't wait to get a needle in it!  I've found some really cool new techniques I want to try on this piece.  I've ordered a bunch of new threads and colors so I can really go to town on this piece and do it justice.
I've got a new retailers club that will debut this weekend.  A retailers club is available through any shop so be sure to contact you LNS for more info about it.  Mary Susan, Kim and I had a blast stitching them!
If you missed it when I first posted, Melissa Prince, Two Sisters Needlepoint and I collaborated on a fundraiser for breast cancer this year.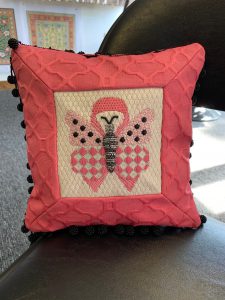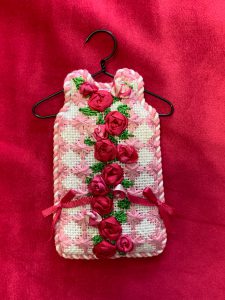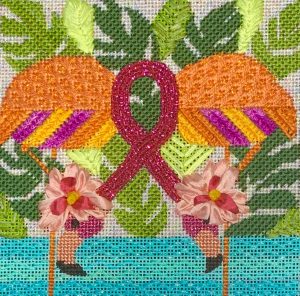 Two Sisters                                                   Melissa Prince
I tried my hand at a different style of painting.  Usually I'm more of a stitch painted designer.  But the funny thing is that what I really like to stitch are the really beautiful shaded designs.  So, I thought I'd give it a whirl.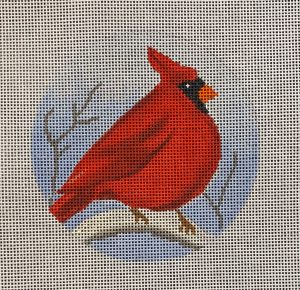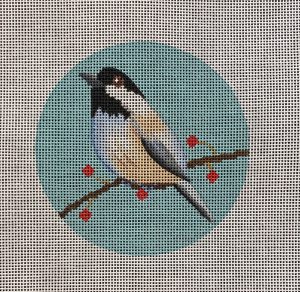 These little guys are 4 inch rounds on 13 mesh.
I've got over 40 new designs.  Not quite as many as I had last year, but I've had a little thing called cancer get in the way. LOL!  We've got a lot of new stitched pieces that I'll be showing you throughout the weekend.  So be sure to subscribe to the blog so you don't miss out on all the new releases.I can't wait to share them all with you!