Big news here at The Enriched Stitch!  Kelly Clark will be coming back to teach October 16, 17, 18.  She'll be teaching this fabulous new piece that she designed for us.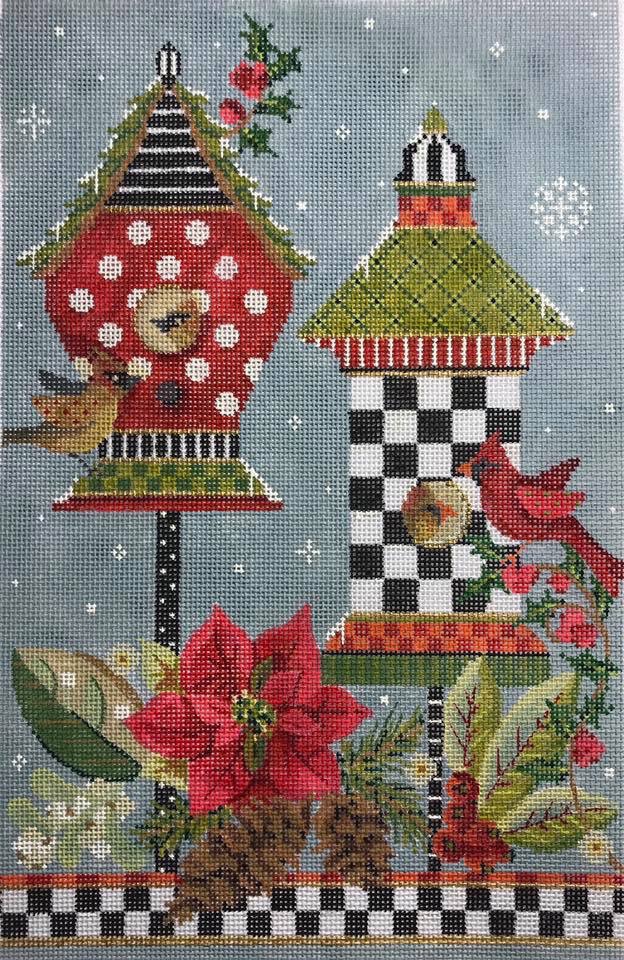 I don't have many details on the class right now but I wouldn't hesitate to sign up because this class is gonna sell out fast!  Here's what I know.
The canvas measures 7.25 x 11 on 18 mesh.  (Like we really care how big it is since it's so fabulous)
Class is three days: October 16, 17, 18
Class fee is $300 and includes three days of instruction from 10-4 and lunch.  The canvas, threads and guide are additional but I have no idea what those prices will be.  But like I said before . . . who cares?  It's Kelly and a beautiful piece.  I'm sure there will be a little stumpwork, silk ribbon and beads thrown in.  It wouldn't be a Kelly piece without it!
You can call the shop to sign up and all you'll pay for right now is the class fee.  The kit fee will be due a month or so before the class.  Class size is limited to 10 so don't wait!
203-210-5107