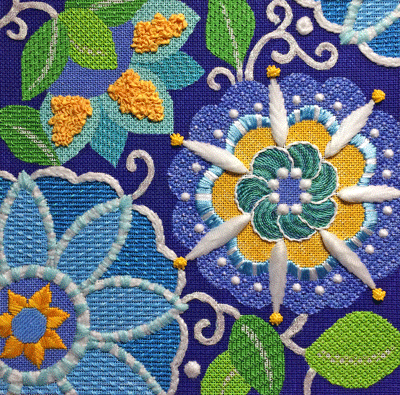 As I promised a few weeks ago, here is the entire canvas of a new design by Amanda Lawford that I will be teaching at the Dallas trade show on September 26th.
Amanda has outdone herself for this show with almost 60 new designs.  I can't wait to see all them.  But, what I can share with you is that this design comes in three different color ways and three different sizes.  All will have stitch guides by yours truly.  Even though I have only stitched the blue color way, I will pull the threads for the other colors and the stitch guide will translate perfectly to any color or size of this canvas.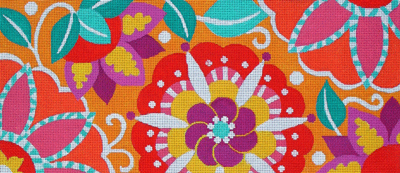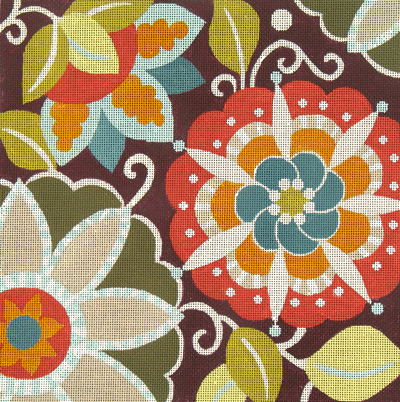 17 x 17 on 13 mesh: $215
10 x 10 on 18 mesh: $120
18 x 8 on 13 mesh: $150
I stitched the 10 x 10 design.
You can preorder your kits now or contact your local shop to see if someone from the shop will be taking my class and plans on teaching it at their shop. You can order through your local shop, as well.  I still have to add up the thread kit.  I'll get to that next week when I'm back from vacation.
You can call the store to order or preorder your canvas online.  Let us know if you would like the threads and stitch guide in your order notes.