We have so many fun classes and events this summer at The Enriched Stitch!  Here's what's on the schedule so far.
June 10th on Zoom at 1 pm EST
June 17th 10-3
Spend the day in the studio hanging out with other stitchers.  We will have a fabulous lunch and a great time stitching and chatting.
June 24th 10-3
Bring an unstitched piece of your choice that has been purchased from the shop to work on with Suzie.  She will pick all of the threads and stitches for your piece.
The class will be recorded if you can't make it at the time.
Canvas Crawl
June 20th-24th
Be sure to stop by the shop as we are one of the shops participating in the Canvas Crawl.  We will have special surprises for anyone stopping by the shop that week, as well as multiple trunk shows.
Stitch Club of Connecticut
We are so excited to host Stitch Club Connecticut on July 13th from 4-7 in the studio.  Everyone is welcome!  You don't need to be a member of the club to participate.  Be sure to mark this event on your calendar!
Jewelry Box with Strawberry Needlepoint
Meghan Smith will be here teaching this adorable piece on July 20th from 4-7
The canvas measures about 4 x 6 on 18 mesh.  Sign ups will open as soon as I have all the details for the kit.
August 15th at 1 pm EST on Zoom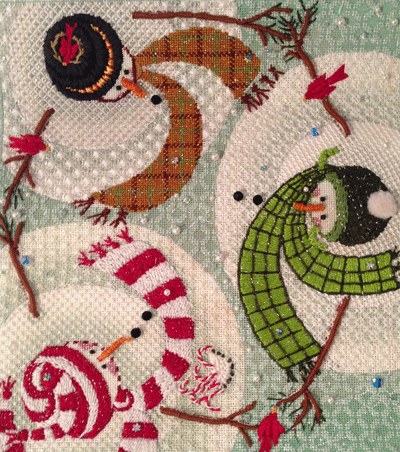 Suzie is bringing back this oldie but goodie!  She hasn't taught this in 10 years!
Class will be recorded so you can watch it anytime you want.
Be sure to click on the titles of the classes to see all of the details and to register.
I'm sure there will be more classes to come!