I could use a shot of color on this gloomy Winter day.  The Winter Cardinal that Sandy Arthur will be teaching at our retreat in April certainly does the trick!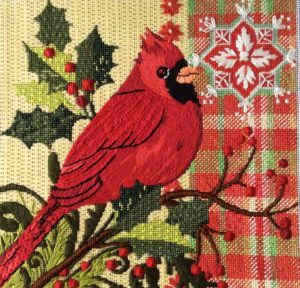 This piece is stunning!  I know I always say this . . .but the picture does not do thus piece justice.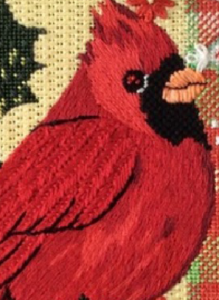 The shading and the angles of the cardinal are perfection!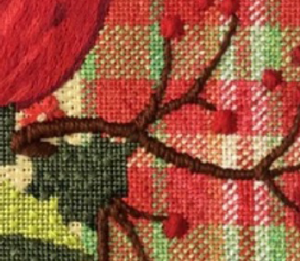 The branches are made with a really cool technique.  Nope . . .I'm not gonna spill the beans on this one.  Not my guide to share. LOL!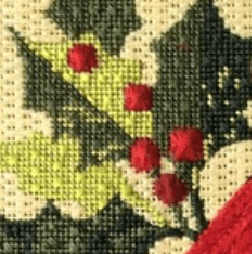 I love the berries, love the leaves, love it all!
If you've never taken a class with Sandy, I can assure you it's like no other.  I took a class from her at market a few years back.  MIND . . . BLOW . . .ING!
There are only two spots left in Sandy's class at our Needlepoint in New England Retreat, April 27-29. So, if you've been hemming and hawing about it, it's time to pull the trigger!  You can sign up for the retreat online or by calling the shop
203-210-5107