Happy Easter!  This is a new design by Amanda Lawford that just arrived at the shop on Thursday.  I love holiday weekends!
I actually have time to stitch!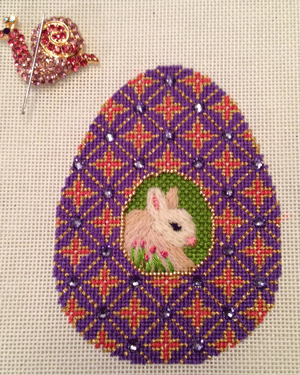 The canvas comes with Swarovski crystals that are attached with a Tiffany prong setting. I still need to add tiny lilac Swarovski crystals in the center of each orange cross.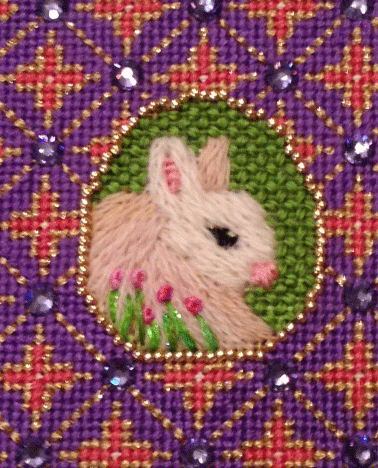 Shall I start the companion to this egg or be a girl and work on the Christmas banner?