I'm back!  It's been a little crazy with vacations and getting ready for back to school.  But, I'm back and will be blogging a lot. There will lots of exciting things happening over the next few weeks. The Destination Dallas market. New clubs. Visiting teachers. And our retreat.  Boy!  I planned a busy fall.
I treated myself to stitching something just for myself for once.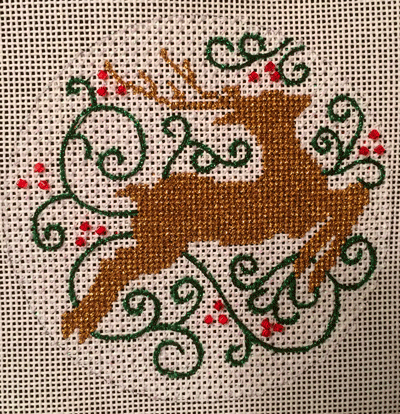 Sometimes I just need a quick little project.  I'm always stitching such big pieces. A nice easy piece.  A little basketweave and skip stitch.  Couched threads and a little beading.  Off to the finisher to become a kissing ball.  Can't wait to get it back!