Oh Mrs. Claus . . .you naughty girl!
I just finished stitching this little piece from Elizabeth Turner Collection.  I'm always stitching such huge pieces.  It's nice to finally finish something!  But that's a whole other blog.  Maybe I'll be brave enough to share with you all of the pieces that I've started this year.  Well . . .maybe not ALL of them.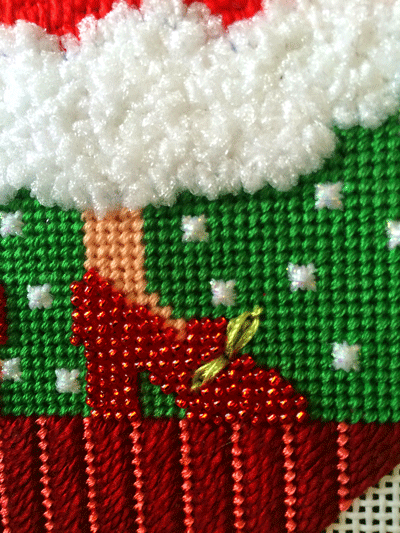 Mrs. Claus may have been hanging out in Dorothy's closet, sporting her fancy beaded shoes.  A little lazy daisy tops them off.  And her skirt is to die for!  If I were Mrs. Claus, this is what my outfit would look like.
I hope everyone is enjoying  a little rest and relaxation after the craziness of the holidays.  I know I am!  I've been stitching and cleaning out the house.  My two favorite things!