I'm actually met a deadline early for once!  I just finished up the stitch guide for Bird Stories by Melissa Shirley.  I'll be teaching it as a class this weekend.  Many people have asked me and I just want to remind everyone that class kits are available for purchase, even if you don't take the class.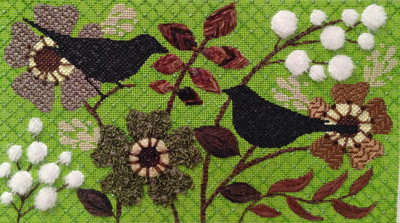 I can't wait to get this back from the finisher.  I picked out a beautiful fabric and the most adorable pom pom trim.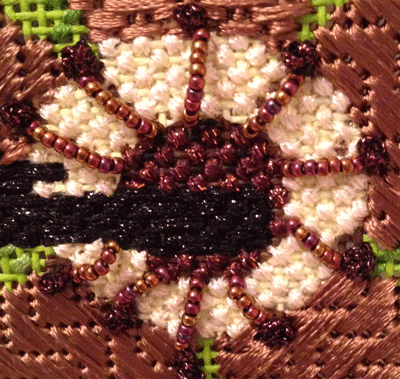 The center of two of the flowers is a skipped cross stitch.  Then I overlayed the stitch with multiple beads strung onto the beading thread.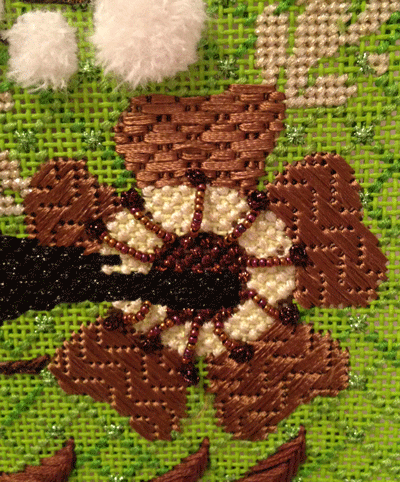 I used Milanese stitch and variations of it, in order to change the direction of the stitch.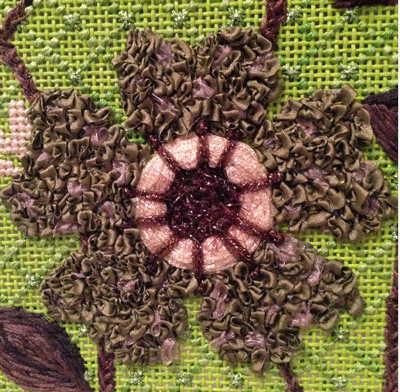 On the center flower I used Riversilks and Flair in a gathered stitch.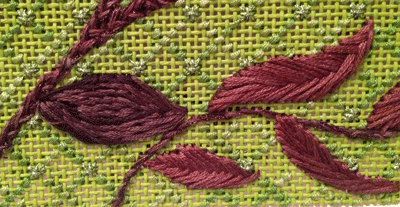 I stitched this piece totally for teaching purposes. So, I used three different techniques for leaves.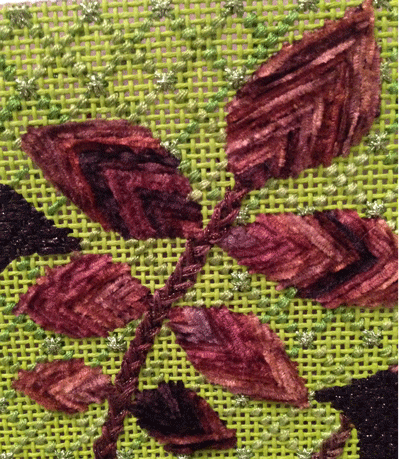 If you have never stitched with Chenille from Thread Gatherer, you're missing out.  It is kind of like velvet, but overdyed.  Gorgeous colors!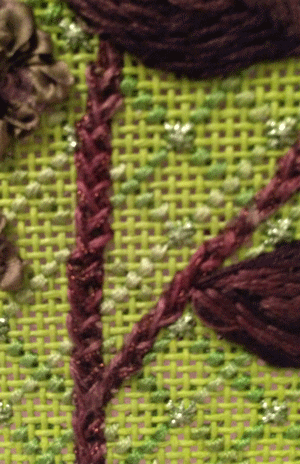 Stems and branches were always problematic for me. How do you curve things on needlepoint?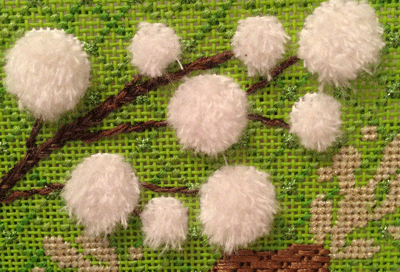 And then there's the Dandylion poofs.  That's how I saw them.  So, why not work them in Turkey Work using three strands of Wisper?  Oh my!
This canvas also comes in two other colorways and the stitch guide is adaptable.  Let us know if we can get a kit out to you!
Canvas: $160 Thread Kit:$102.80
203-210-5107   enrichedstitch@gmail.com