This trunk show is insane! It think it's the largest trunk show we receive at the shop. It has taken over the store!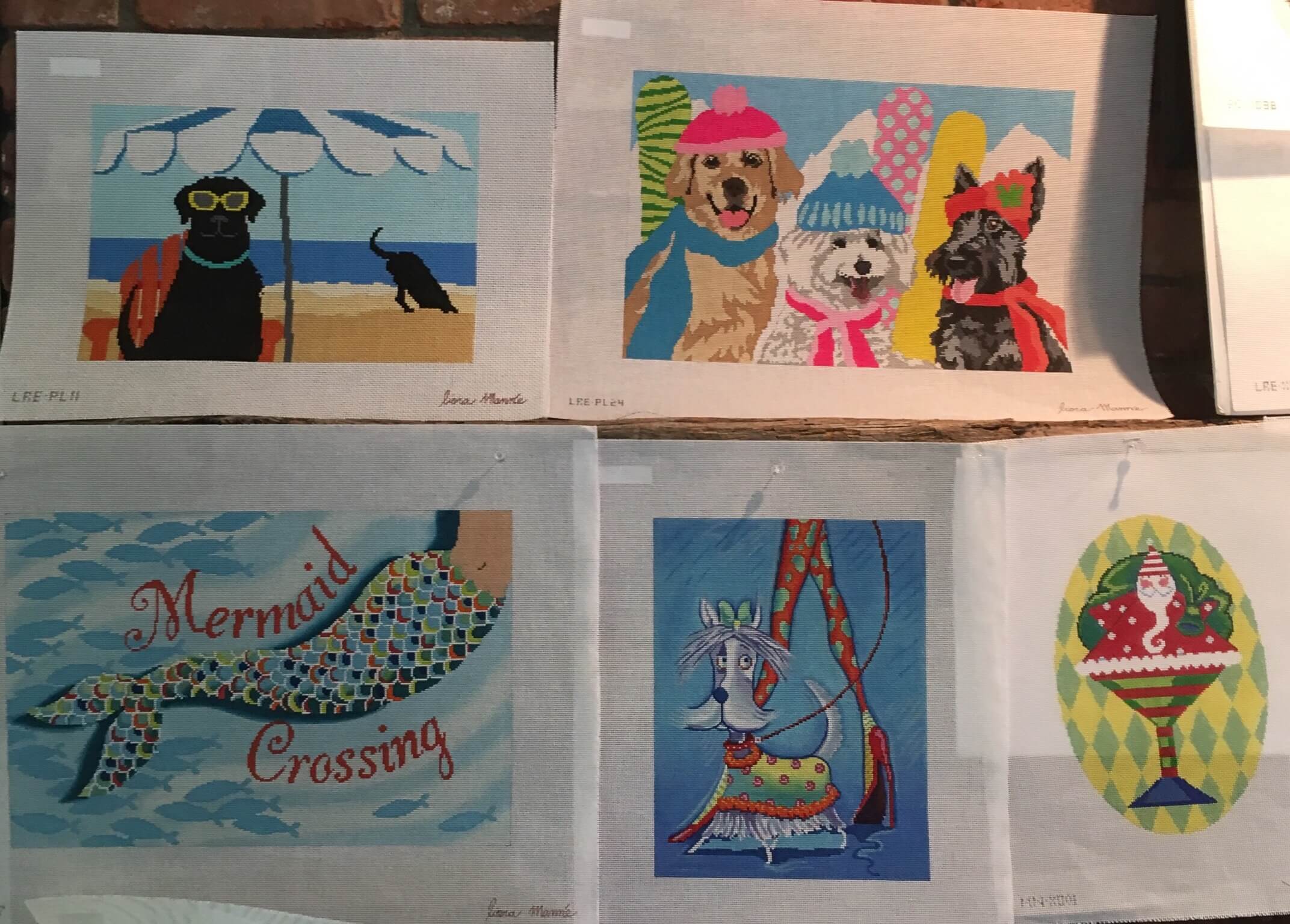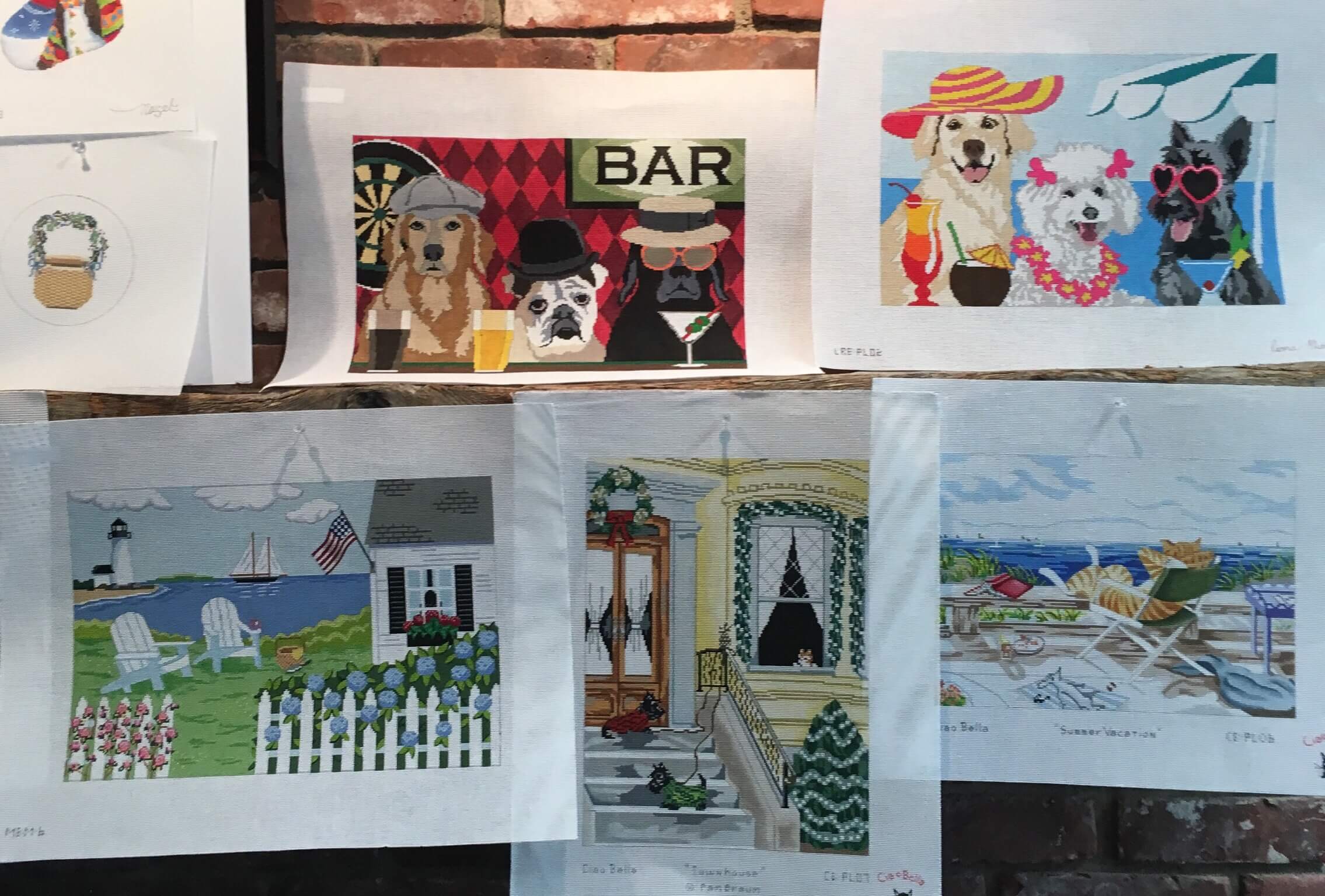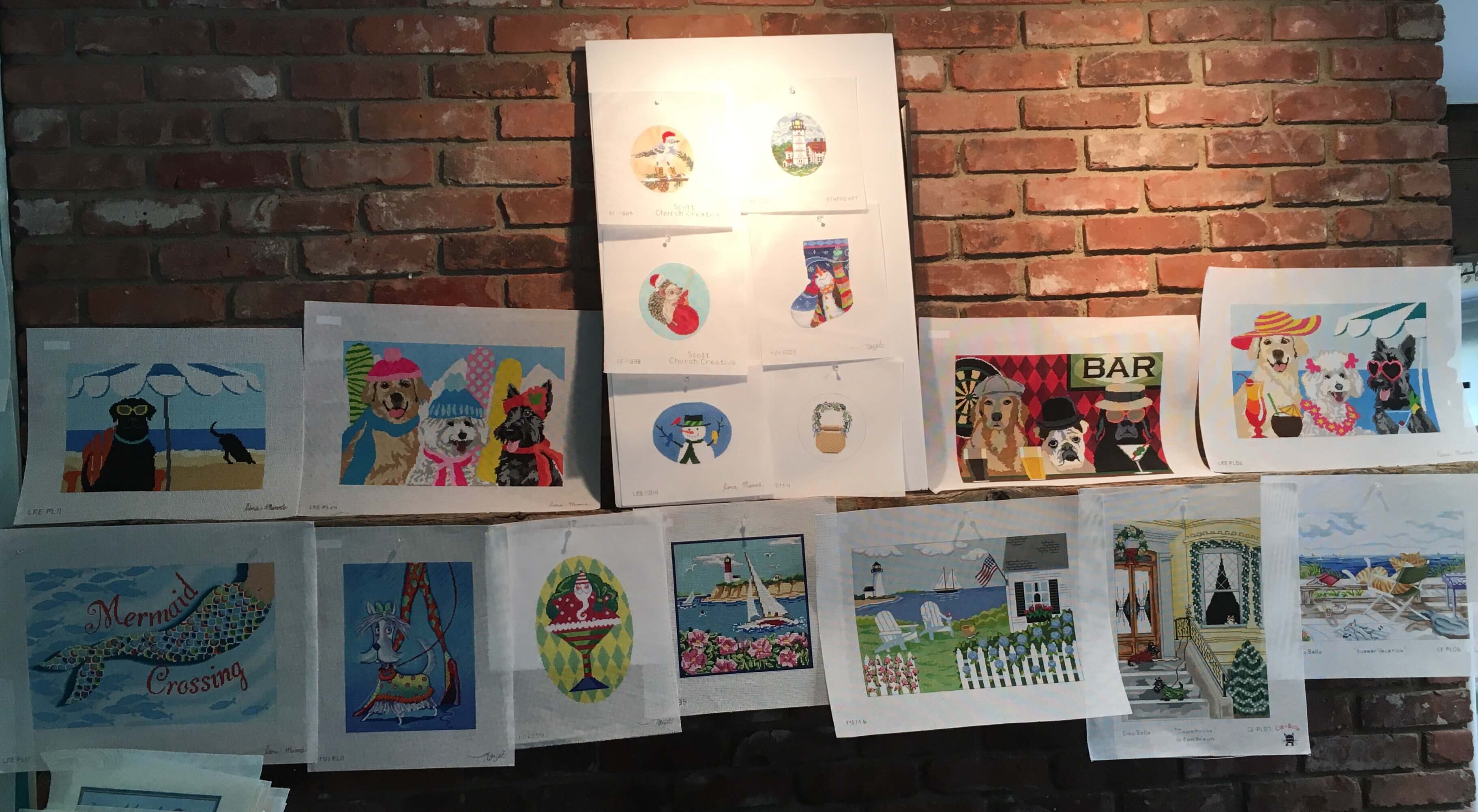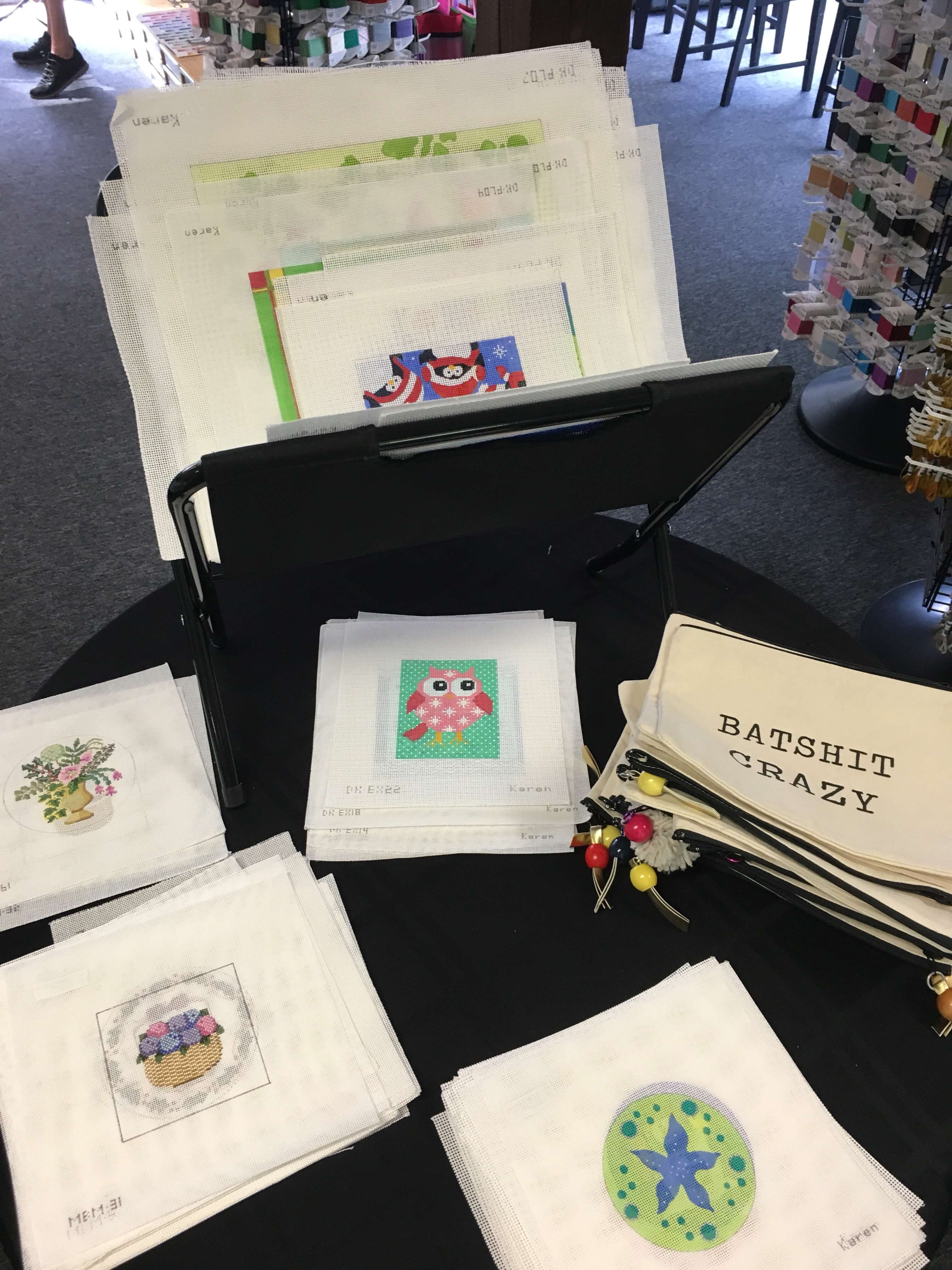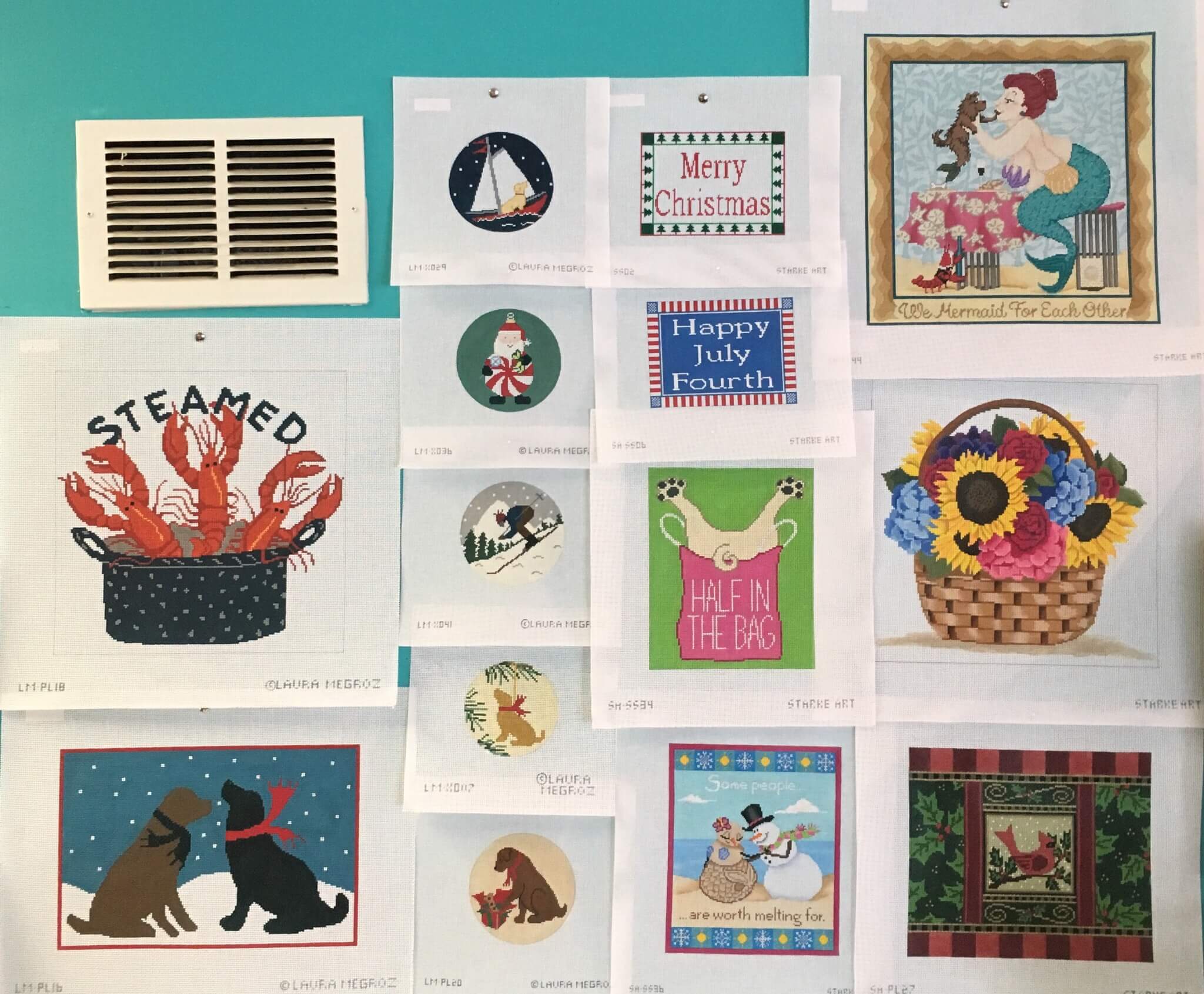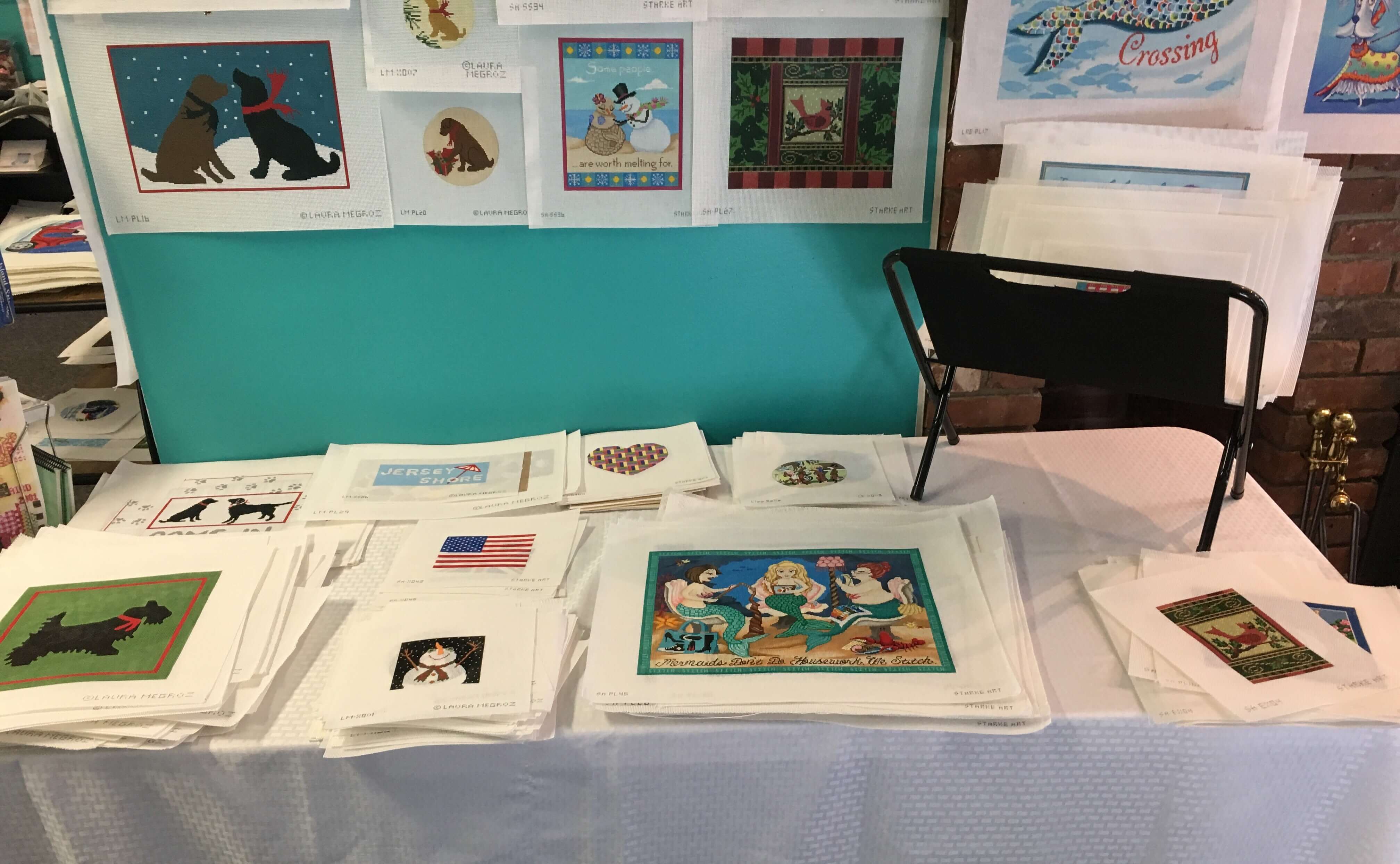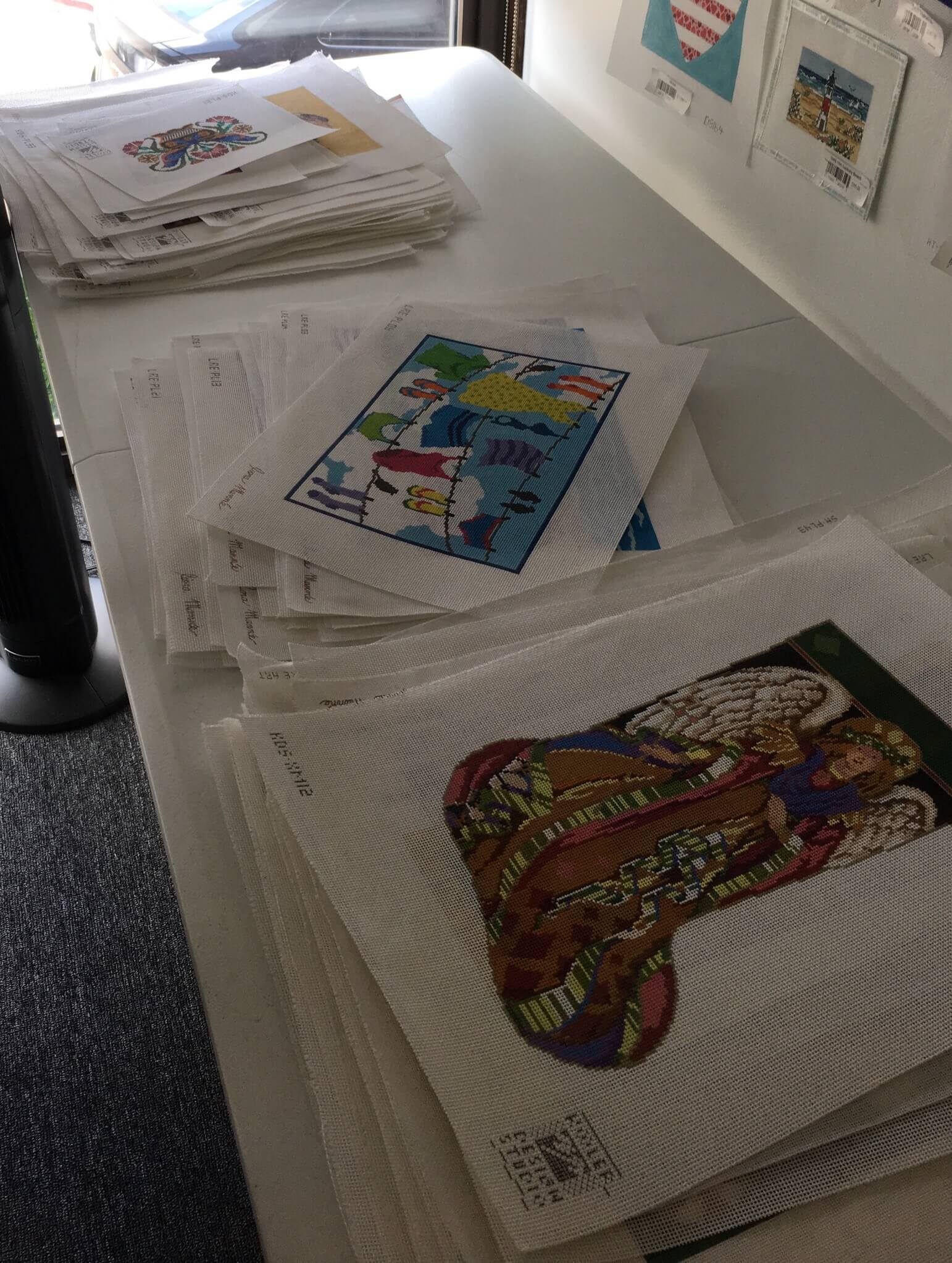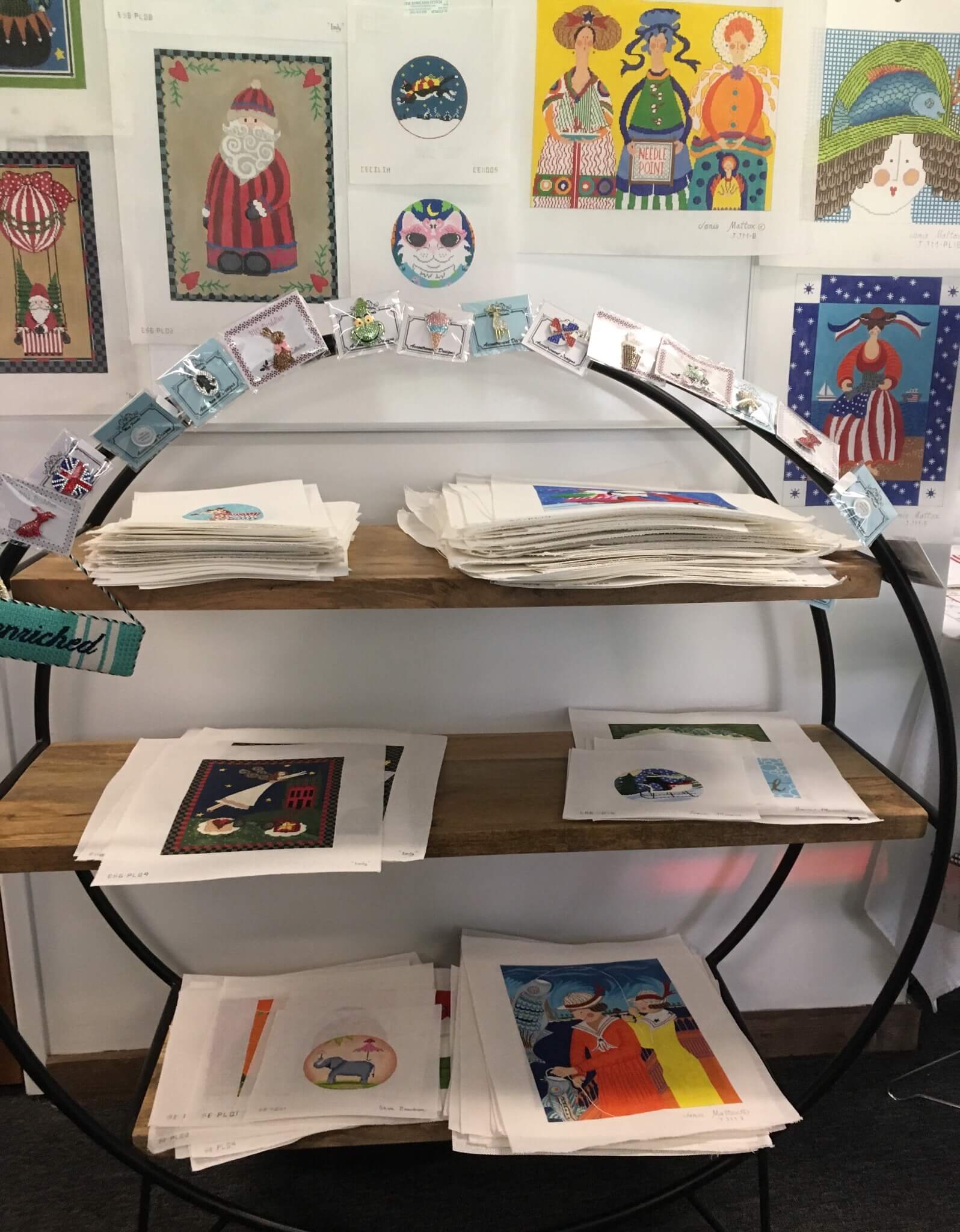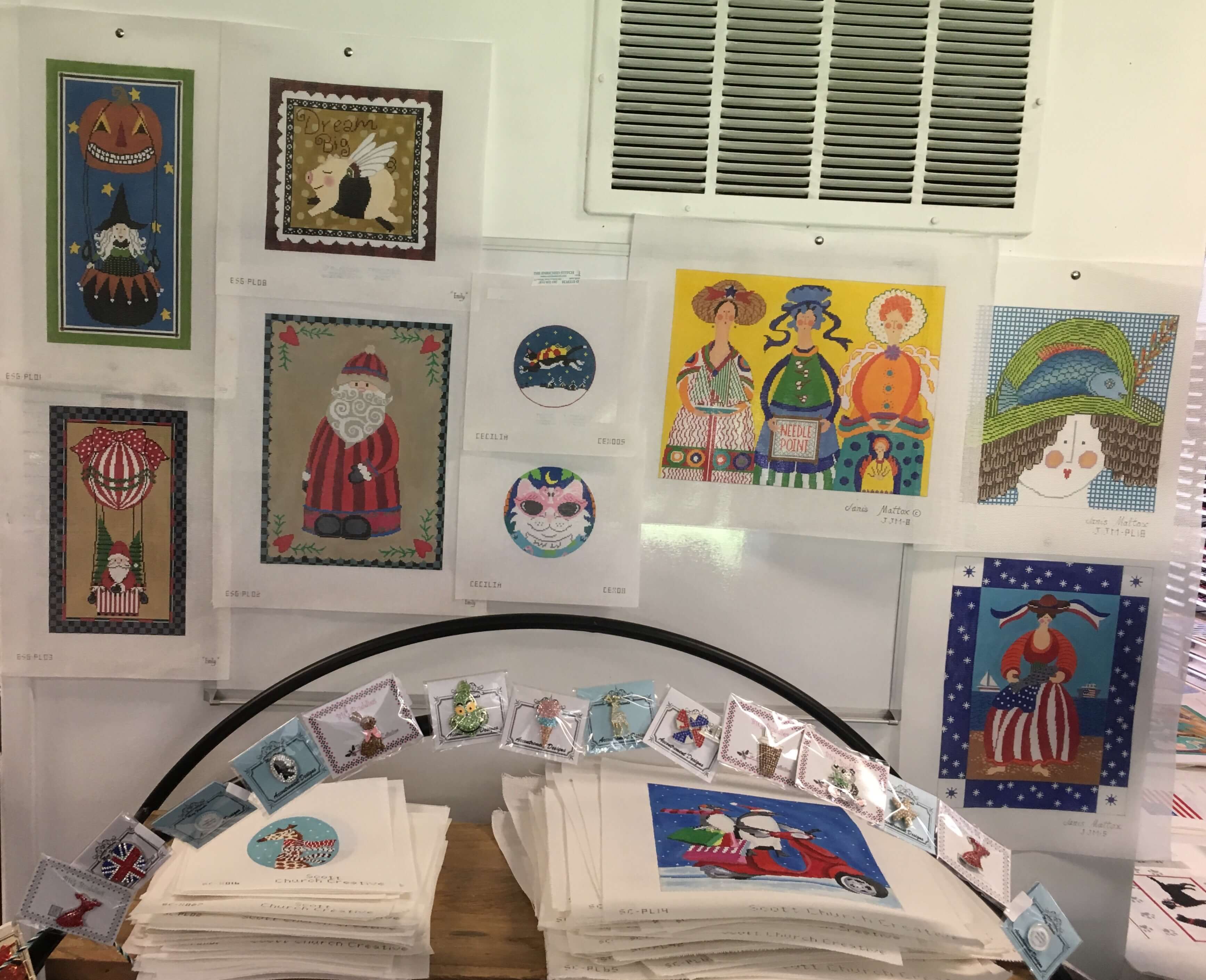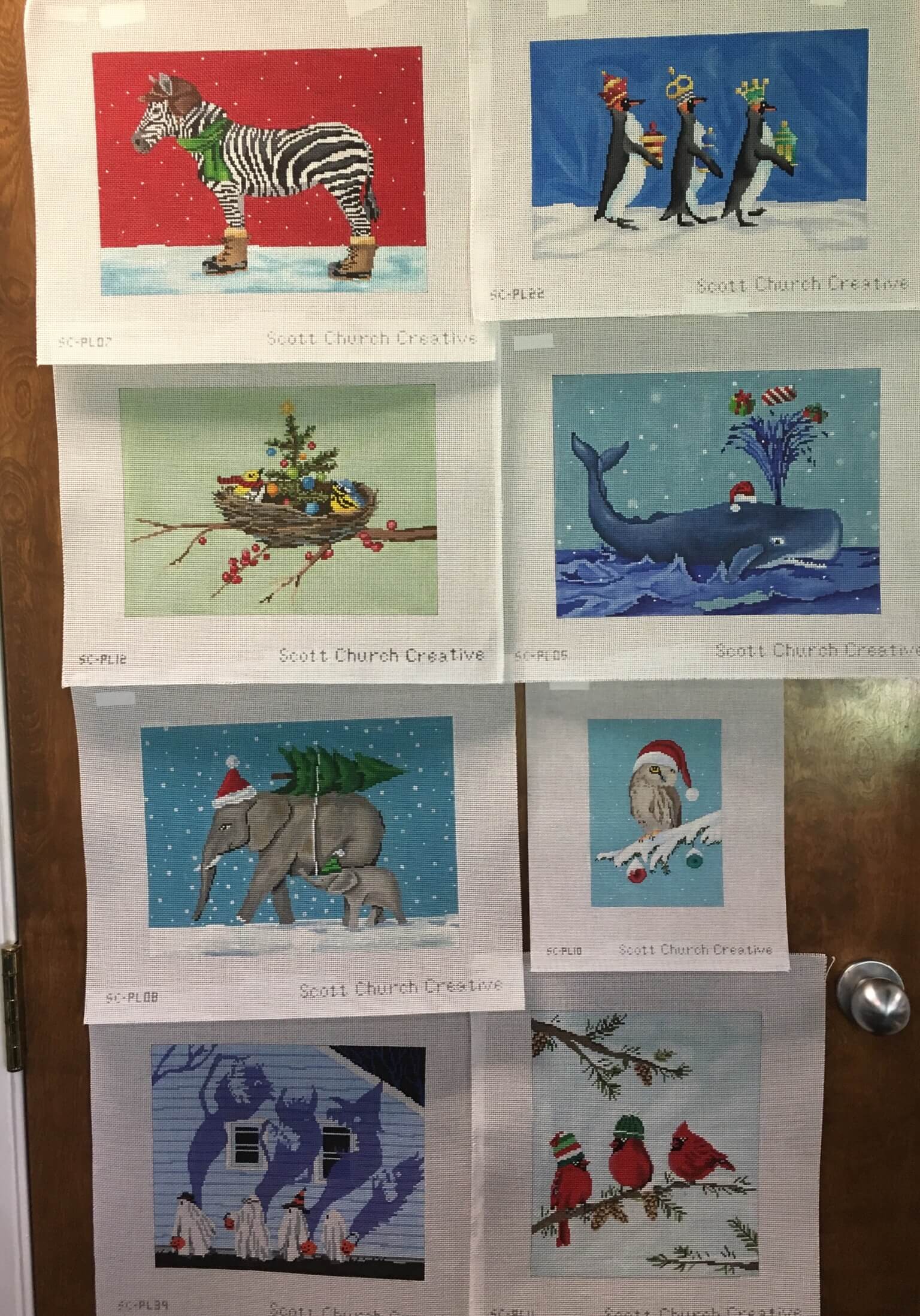 There are so many different artists represented in this collection. There's something for everyone!
All trunk show canvases and special orders from the trunk show are 20% off!
Here's a few of our favorites.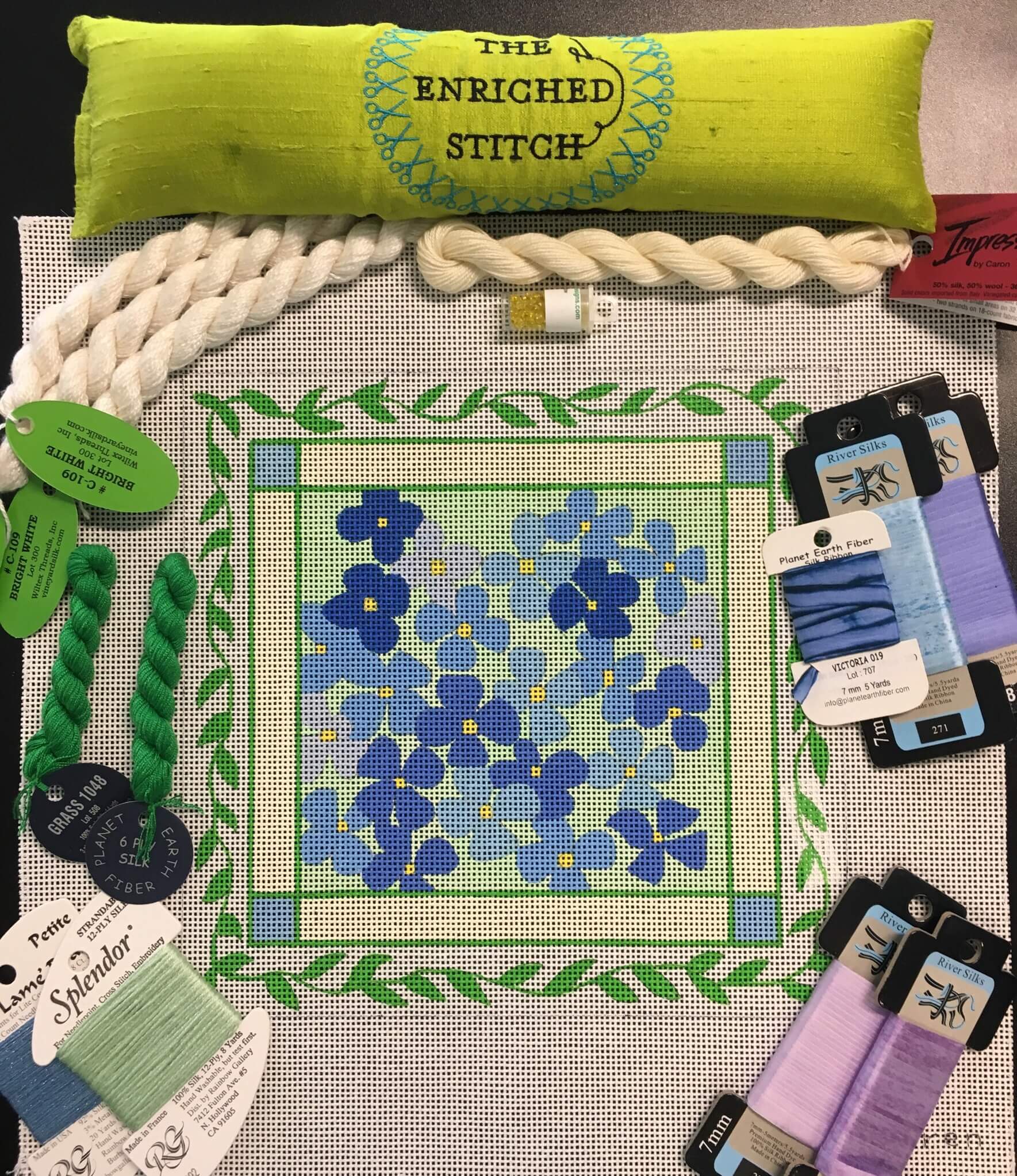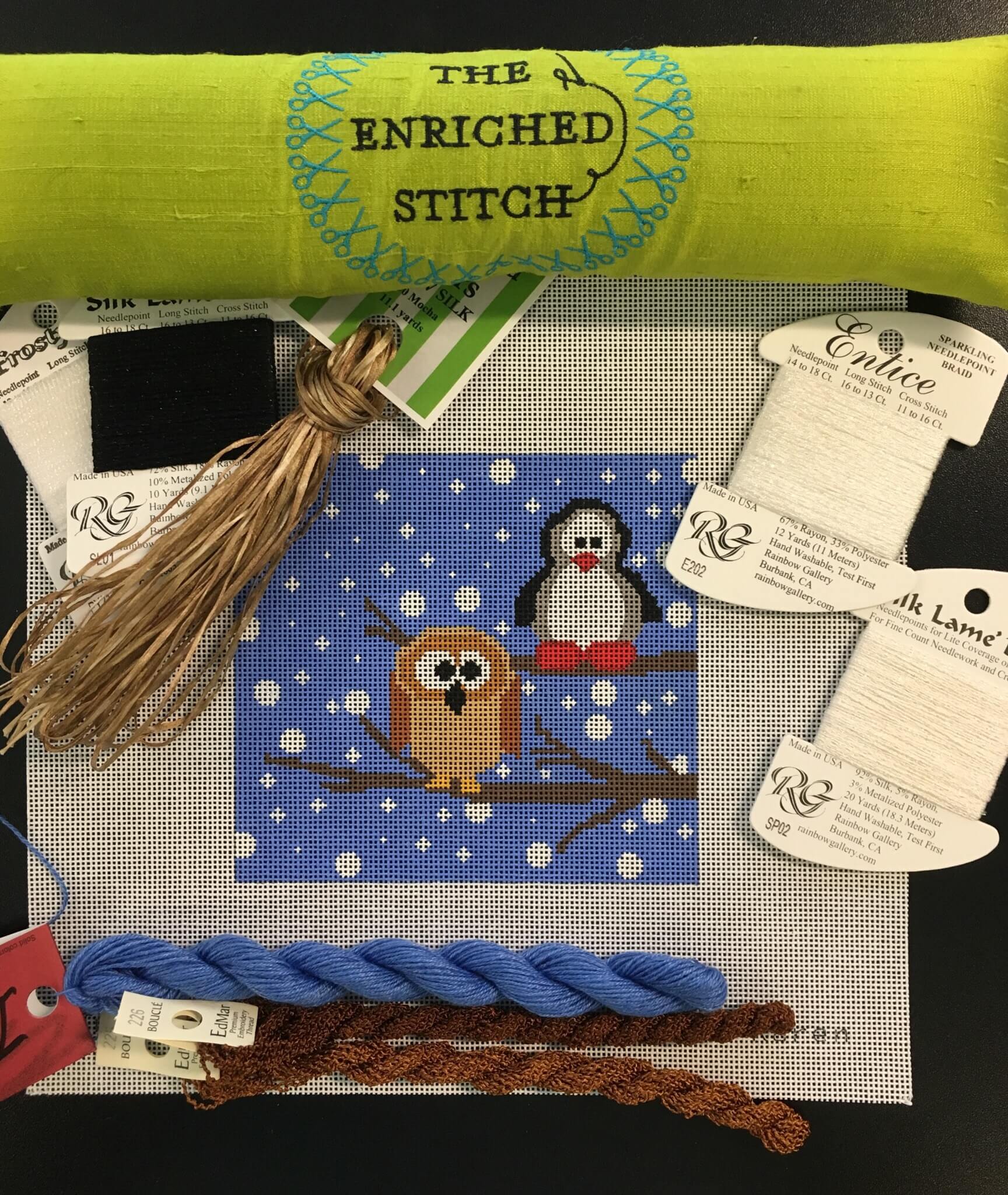 I'm starting a new thing with trunk shows this month on our Facebook page. Any of "Suzie's picks" will come with a free stitch guide with the purchase of the threads. I hope all of my favs go to a new home otherwise they will tempt me to stitch them now…which I have to be a good little stitched and get all my new designs for Dallas stitched first. There's SO many good things coming your way in September!
Give us a call to see if a canvas is in stock!  Pour yourself a drink and take a look at the entire line on the CBK website.
203-210-5107