How many times have you tried to stitch something round on a canvas, only to have it look jagged and messy?  If so, then this class is for you!
January 27th at 12:30EST
I will take you through Chain Stitch, Outline and Stem Stitch, Rhodes Stitches, Raised Stem Band, Couching and Woven Spiders.  Not sure what those stitches are?  Let's take a look at some examples.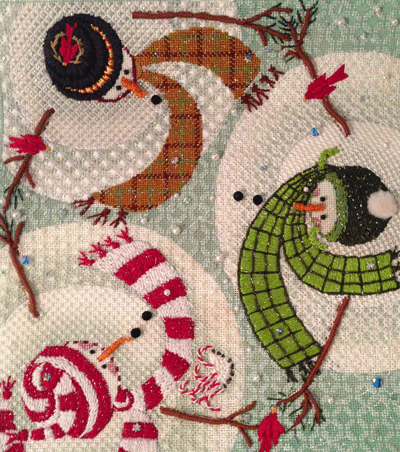 The red and white scarf is an example of Raised Stem Band.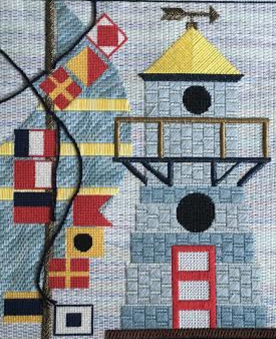 The black rope lines are an example of Couching.
Those are just a few examples that you will learn about.
You can sign up by clicking the link below.
I have lots of other Zoom classes in the works so stay tuned!