It's a gorgeous Spring day here at The Enriched Stitch!  I'm looking forward to cocktails later tonight on our boat.  First time this season!
Speaking of cocktails . . .Mary Susan and Linda stitched this little Maggie piece together to add to their "bar needlepoint" collection.  It's only a 5 x 5 piece but look what they did with it!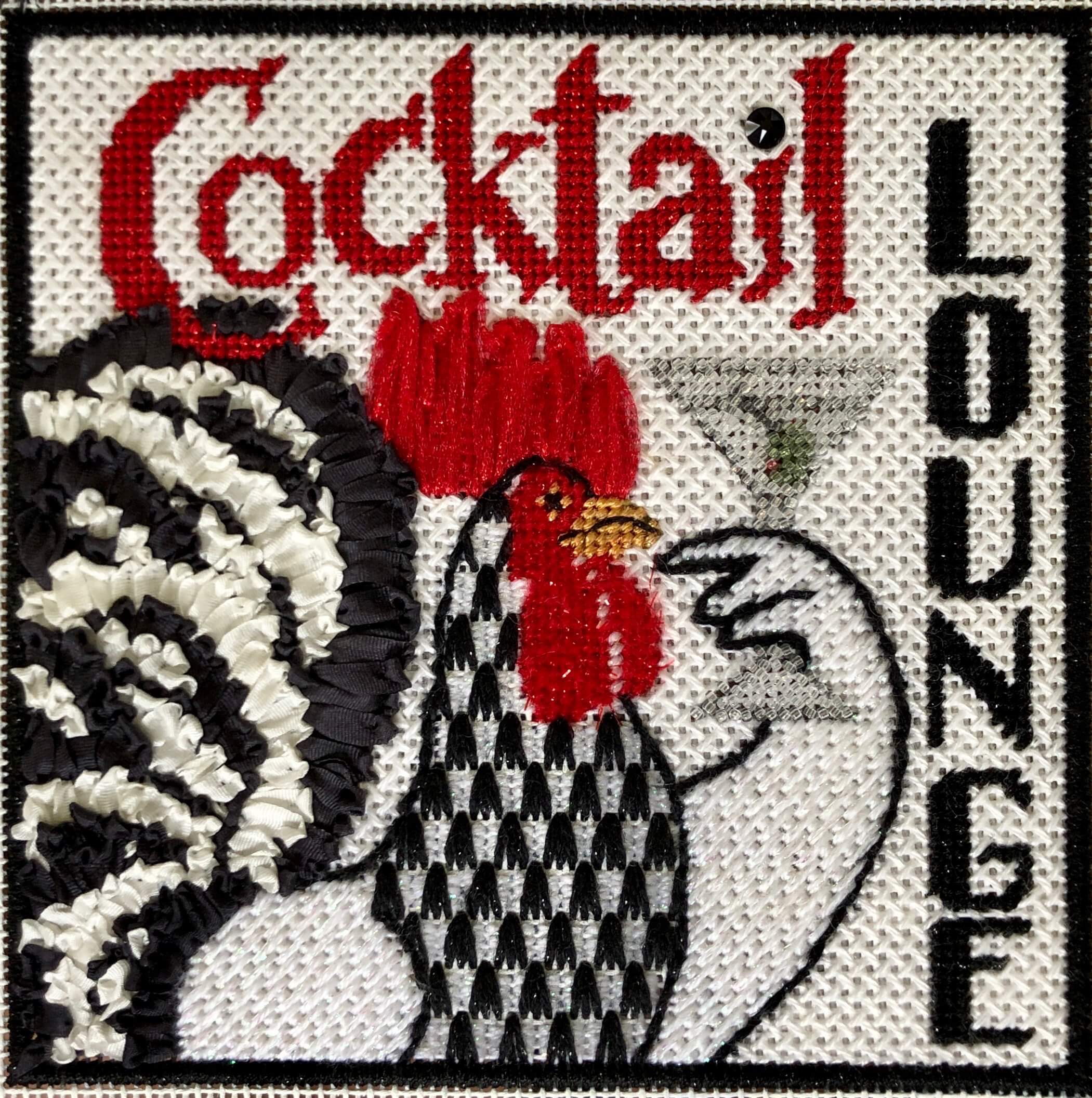 The tail feathers are AMAZING! Love the crystal to dot the I.  And I'm in love with the stitch they used for the breast.
If you're looking for a fun project then this is it!  We have four kits in stock and then that's it for a while until our painting services get back up and running at full capacity.
You can call the shop to order or order online!
203-210-5107