It's done!  Finally!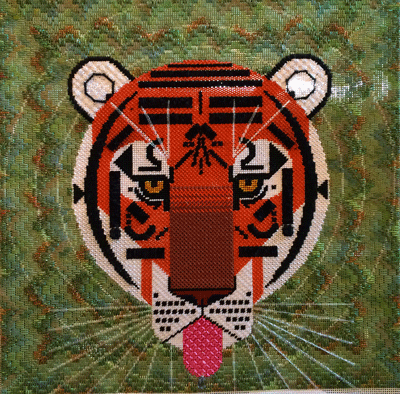 I love Charlie Harper canvases.  So much room to do great stitches.  You can really be creative with these canvases.  But what's difficult, is keeping true to the geometric and simple nature of the designs.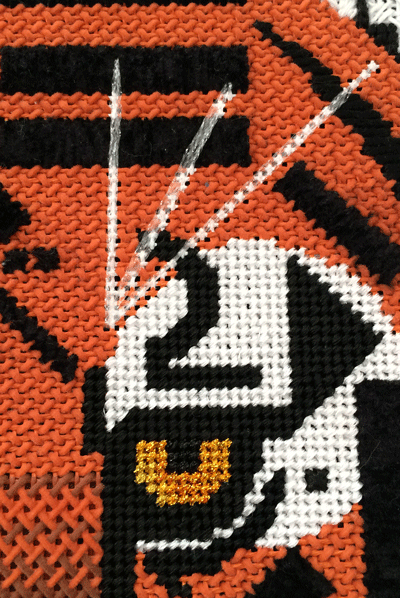 I used Water n Ice for the whiskers.  It came out perfectly…seeing as how he is supposed to be in the swamp.  Get it?  Cool Carnivore!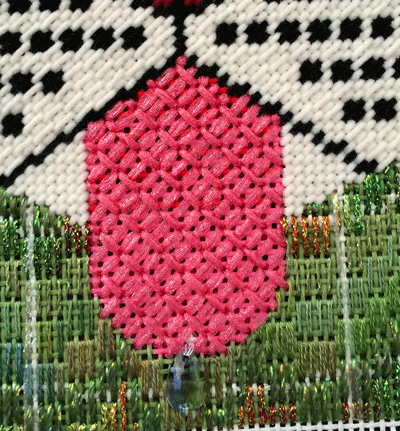 Becki bought me this Swarovski tear drop crystal last summer when I first started working on this.  I think the hardest part of this piece was finding that tiny crystal in one of my stitching bags.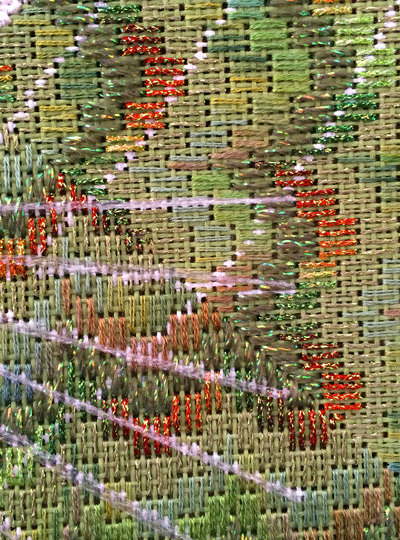 Actually, the most difficult part was the background.  I must have tried a dozen stitches and dozens of threads.  Again, Becki to the rescue with a four way mitered Bargello.  Say that ten times!  I used five different threads for this.  But, you normally would in doing a Bargello pattern.
The stitch guide is now available.  And we even have a canvas in stock!  Let me know if I can kit one up for you.