A few weeks ago I posted about the Jaws movie coaster by Melissa Prince that I did for my son.  He's crazy obsessed with sharks.  He's even set up a pretend shark tank in the bathtub that he takes care of.  He's too much!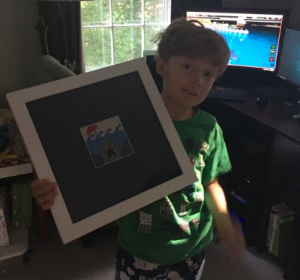 Here he is with the framed piece that's now hanging in his bedroom.
There's even a little video of him and his reaction if you click here.  Let's hope the link works. LOL
Here's a close up of the stitched canvas.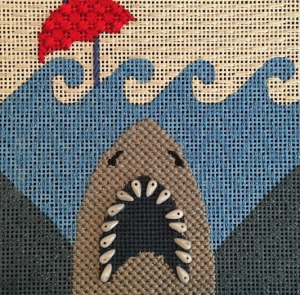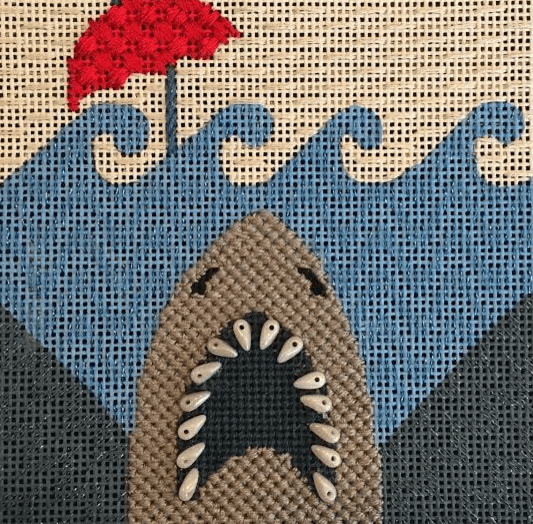 Don't you just love the teeth?  I've got a stitch guide for it, of course.  Don't I write one for everything I stitch?