Planet Earth has launched a new thread line called "Essentials."  I totally agree with the name.  It is a must have!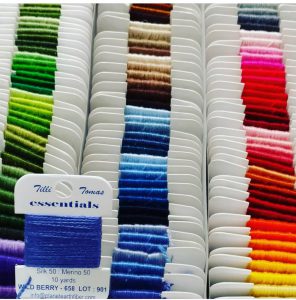 Here's the skinny on this thread.  It is a 50/50 blend of silk and wool. It feels great in your hand.  Stitches smoothly and evenly. There's 10 yards on each card. 130 colors and more to come!
I have been begging Tracy, who owns Planet Earth, to make this thread for years!  She told me this has been a work in progress for almost two years.  And I thought it took a long time to paint a canvas and stitch it!
I love everything from Planet Earth.  All the threads, the new jewelry boxes, credit card holder and wallets, luggage tags and tote bags.  Tracy is innovative and always trying to come up with something new and different.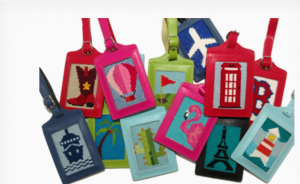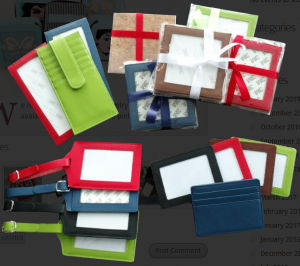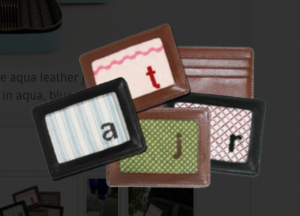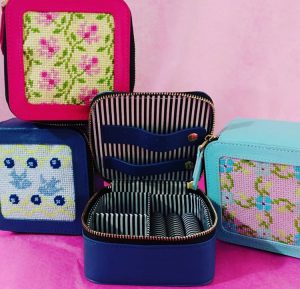 There are tons of new designs out there for all these pieces.  I know Associated Talents, VNG (Vallerie Needlepoint Gallery) Planet Earth , The Meredith Collection and other designers I can't recall off the top of my head have designs as well.
I'm feeling inspired to paint a few more designs for these pieces right now.  Here's what I've painted so far.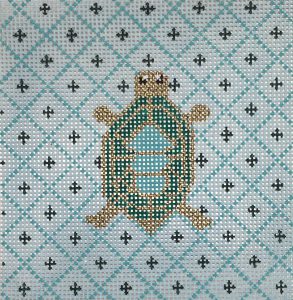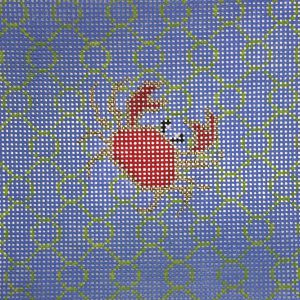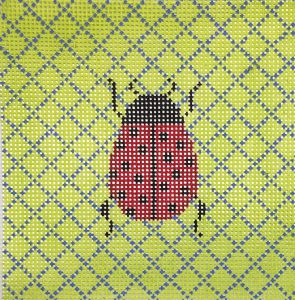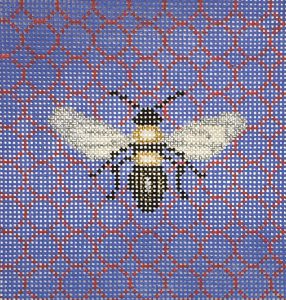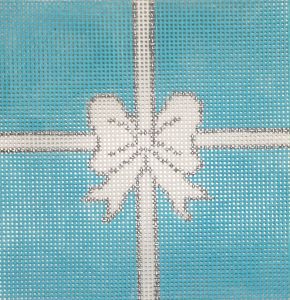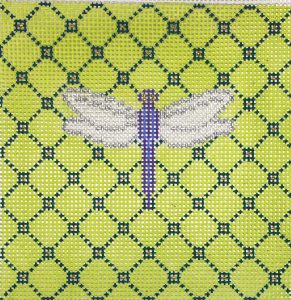 I've been working on one of my new designs for the Spring Needlepoint Show with Essentials.  I can't show you the entire piece yet, but here's a bit of the background.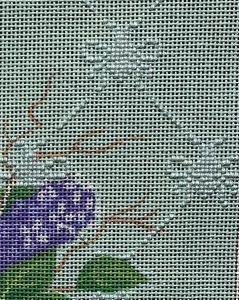 You can see how nicely this thread stitches up in Tent Stitch.  It fills the holes perfectly without packing the thread in too tightly.  When the thread is too thick, it makes everything look messy.  I have very loose tension so this thread is perfect for me.  So, if you've ever thought that Pepper Pot was too thick for 18 (personally I use it on 13 mesh), then this is the thread for you!