There is a lovely woman who rents space next to me called "The Painted Cookie."  They are beautifully painted and actually taste good.  I must be in there 3 days a week picking up something for my son.  So, when I stopped in before the holidays to pick up a cookie for Trip's holiday party at school, she had Elf on the Shelf cookies.  SO CUTE!
I immediately texted a picture to my friend Kristine, asking if she could paint it for me.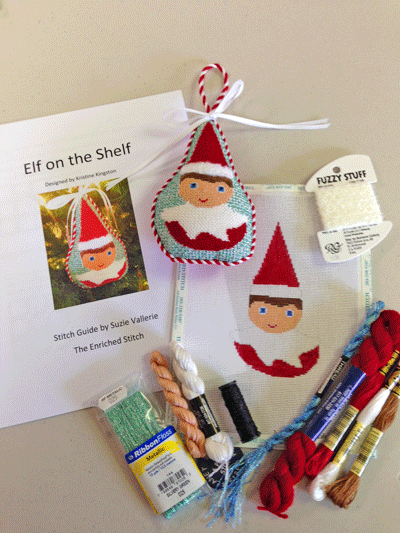 The canvas is $55 and comes with the stitch guide.  The thread kit is $25.50
We're happy to send one your way for the special little person in your life!
203-210-5107   enrichedstitch@gmail.com