I can't believe it's February.  January flew by!
I've been busy stitching and putting together new clubs and classes for you.  Here's what's happening in the shop.
Finishing Sale
All finishing dropped off or mailed in during the month of February is 10% off!
Silly Sea Creatures Club
This club will start in April.  There are 6 canvases in total.  4 inch rounds on 18 mesh.
Silly Little Birds Club
This club starts in March.  There are six canvases in total.  4 1/2 inches on 18 mesh.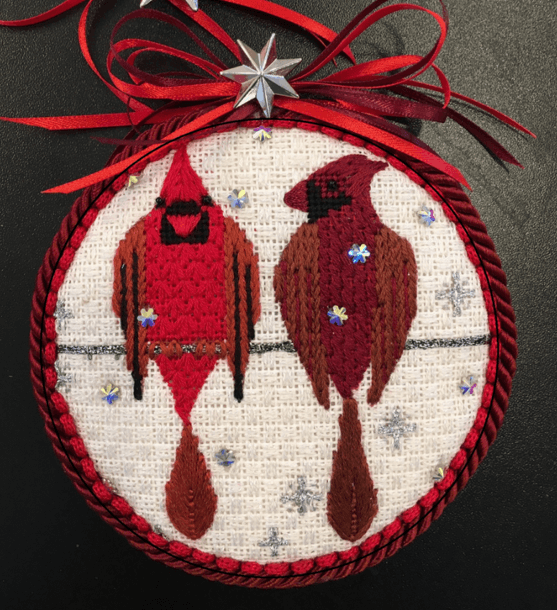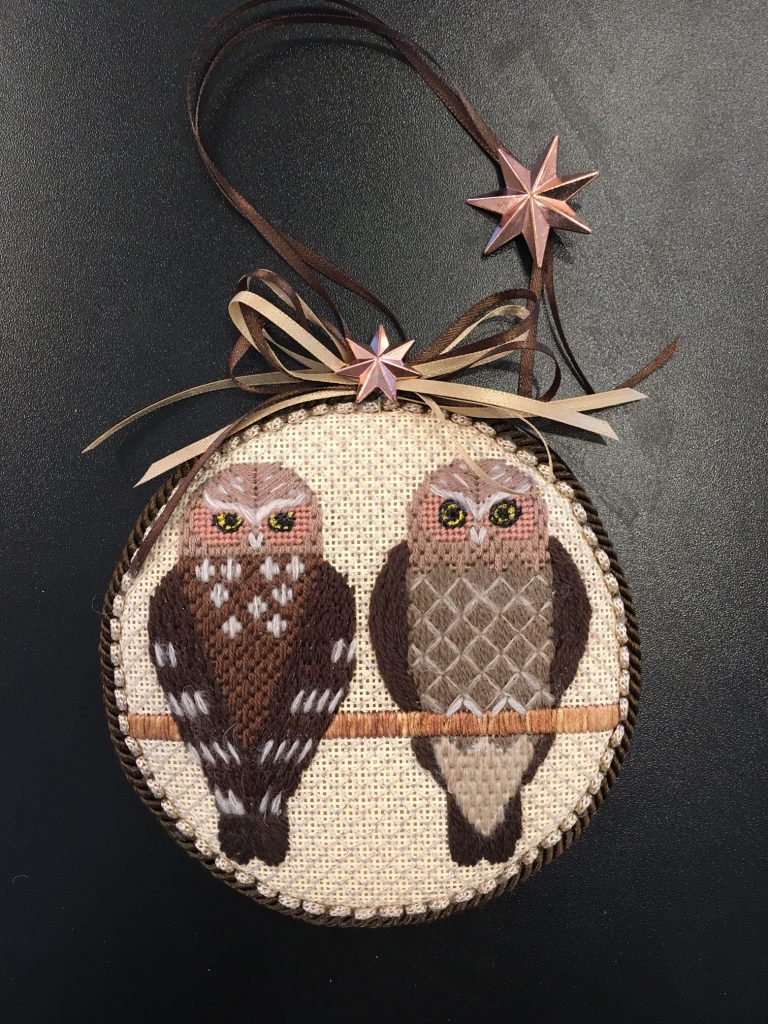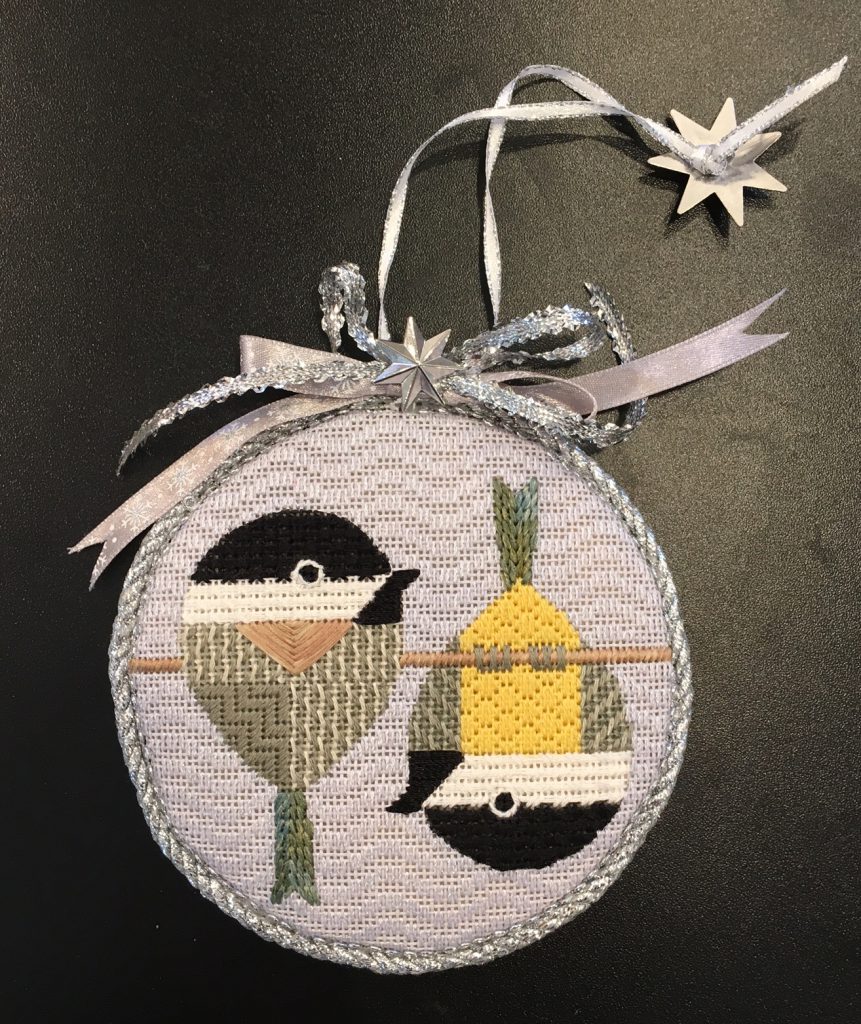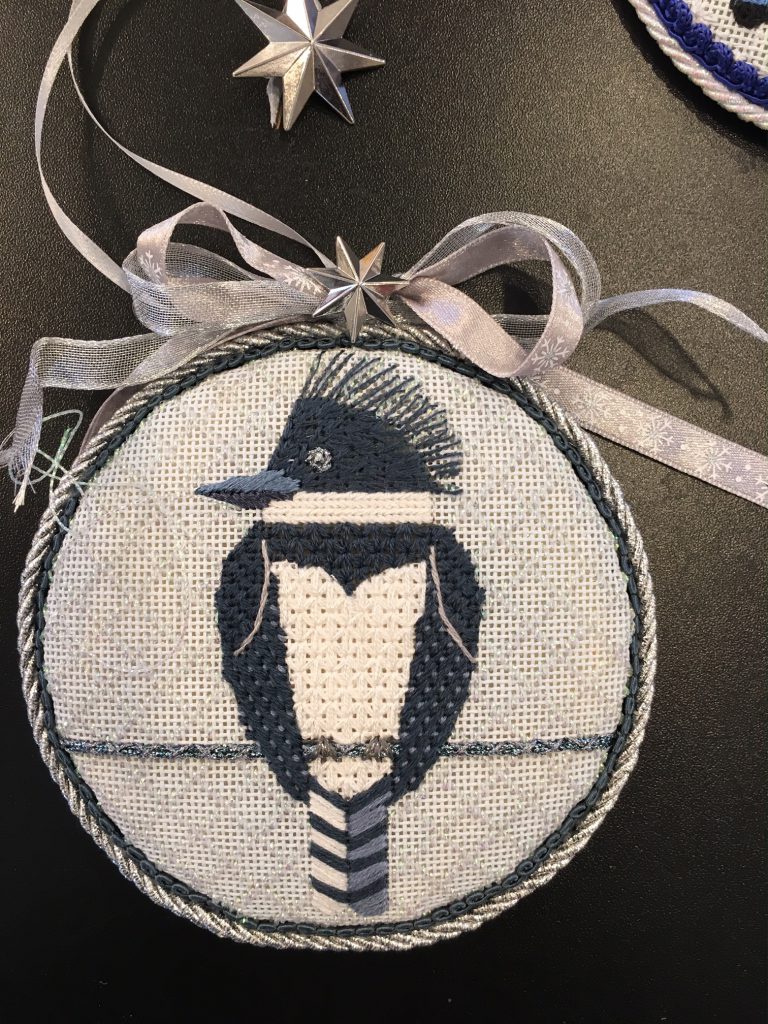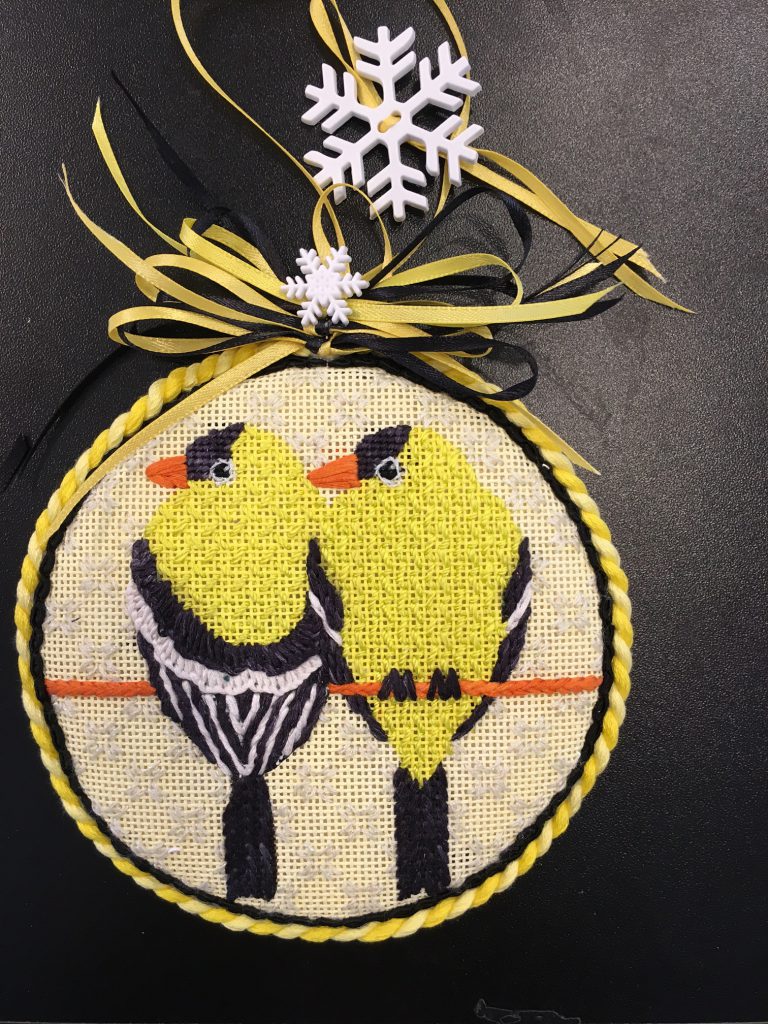 New York City Holidays Club
These canvases were stitched by the fabulous Elizabeth and Eleanor who are very dear customers of ours.  I thought they did such a fabulous job that I asked them if we could offer them as a club.  Lucky for everyone that they agreed!
There are six canvases in this club.  Each canvas is 3 1/2 inches on 18 mesh.
Cupcake Nutcracker Class
There are two spots left in this class that will be in March.  I don't have an exact date yet.  I will let everyone know once I receive the canvases from the designer.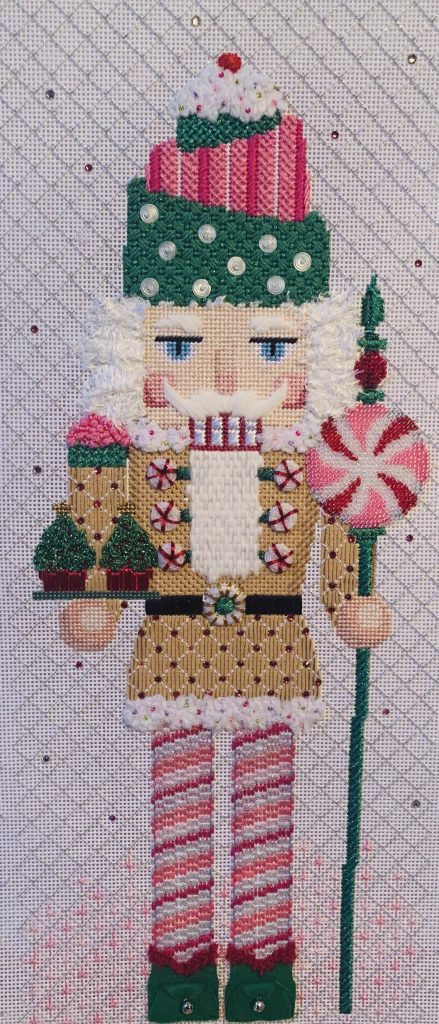 He's 18 inches on 13 mesh and jam packed with lots of stitching techniques.
Susan Roberts Trunk Show
Susan Roberts is hands down one of my favorite designers!  Her designs are super cute and stitch painted which takes all the guess work out.
There are tons of Christmas stockings in the trunk show.  If you are thinking of stitching one this year, now is the time to start since our recommended "deadline" for holiday finishing is June 30th.  I use "deadline" very loosely since none of the finishers have deadlines this year and are not guaranteeing anything this year.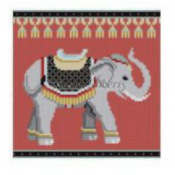 This trunk show has everything from florals to Christmas, Judaica, growth charts, nutcrackers, Christmas ornaments, belts, dog collars, baby themed canvases, landscapes and so much more.  Susan has it covered!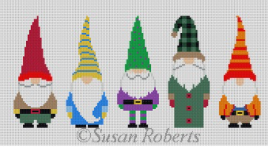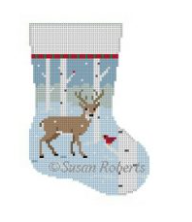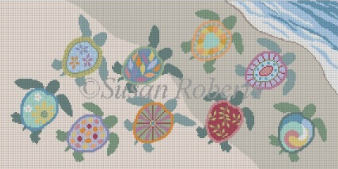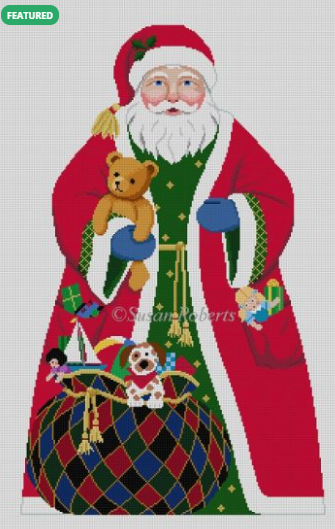 All trunk show canvases, in stock and special order are 20% off.  The discount will automatically be applied at the checkout.  Class pieces are excluded from the trunk show
Needlepoint University
A lot of people have been asking if I am going to offer Needlepoint University again and the answer is YES!  The next semester will start in April.  Registration will open in a few weeks so be sure to keep an eye out for it!
COVID UPDATE
The shop is open for regular business.  We are limiting capacity to three customers at a time.  A mask is required and we have plenty of Purell.  Yes . . .you read that right.  I scored real Purell!
You are welcome to make an appointment but it is not mandatory.
Be sure to subscribe to the blog and our emails to stay up do date of what's happening in the shop!