It's that time of year again!  All finishing dropped off during June will be 10% off!  We've had some fabulous pieces come back for our customers.
Movie coasters have been flying off the walls at the shop!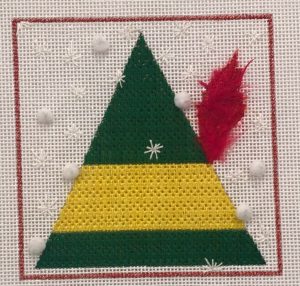 Kim just dropped off the Elf movie coaster.  How cute are the snowballs in the background?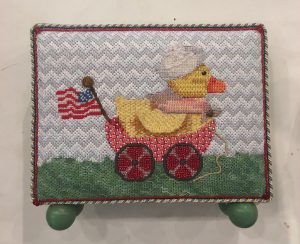 Laura stitched this duck for her daughter's bridal shower.  Apparently she is quite the duck lover!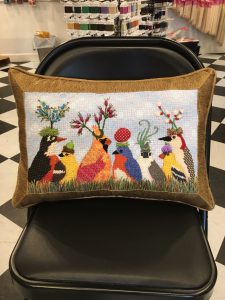 Laurie was the first to finish the "Garden Party" from Julia Snyder's class.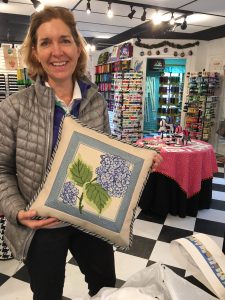 This piece was sentimental.  It had been started by mom years ago and was finished up by her daughter.  There was a lot of ripping going on in this piece.  But look how fabulous it turned out!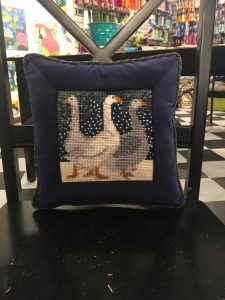 Christine brought these two pillows in during the February finishing sale.  It's so refreshing to see a straight basketweave piece.
So drop off your finishing or mail it into us!