Hot off the stretcher bars!  I just finished the first piece in our Americana Club. I've been having a glorious stitching marathon on this cold and rainy (blah) Fourth of July.  Guess there's worse things I could be doing!
This canvas is called "Out to Dry"   $150  Dimensions: 4 1/2 x 11 1/2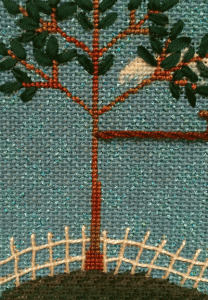 Delicate ribbon work for the leaves.  The fence is couched on to create a curvy look.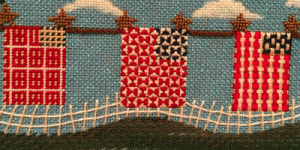 I even tried my hand at twisted cord for the clothesline.  Don't worry, there will be an alternative in the stitch guide if that scares you.
There are 6 exclusive pieces in our club. This canvas will be the first to ship on October.  Be sure to sign up by August 1st!
Pick 3 of the six canvases to participate. Or more if you want!  All canvases come with a stitch guide.  Thread kits are additional and yet to be determined.  I'll keep you posted.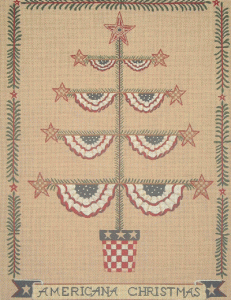 "Americana Christmas"  This one is going on bars next.  I thought it would be cool to personalize the bottom banner.  Yep, we can do that for you.
Ships in December.  Dimensions: 9 x 13    $165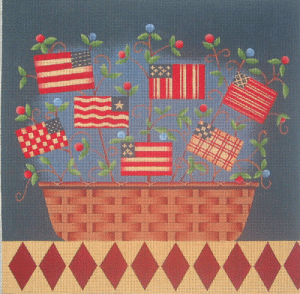 "Shaker Basket"  Ships in February 2015  Dimensions 10 x 10   $194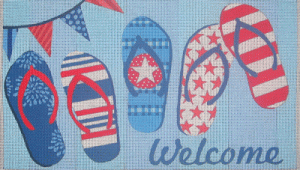 "Welcome"  Ships April 2015.  Dimensions 6 x 10  $150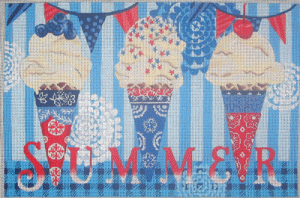 "Summer"  Ships June 2015  Dimensions 6 x 10  $172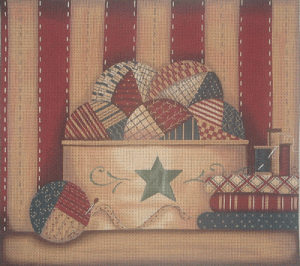 "Liberty Stitch"  Ships August 2015  Dimensions 10 x 10  $172
All canvases are on 18 mesh
Call, email or sign up online.  If you sign up online, that is just a deposit for the club which will be applied to the first shipment.
203-210-5107
enrichedstitch@gmail.com