You asked for more classes and you shall receive!  My newest online class is "How Does Your Garden Grow" on April 26th at 12:30.  Here's a few of the techniques you will learn.
Flowers
I'll have a variety of techniques like French and Colonial Knots, some silk ribbon techniques (you should have experience with silk ribbon), Granitos and some beautiful stitches that you can use on flower petals.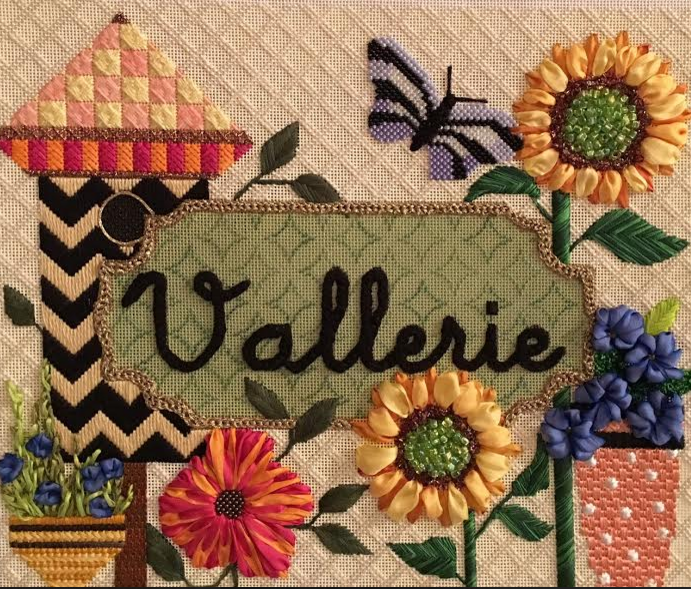 Grass
Here's one example for a stitch for grass.  It would be fabulous stitched with an overdye thread!
Butterflies
Leaves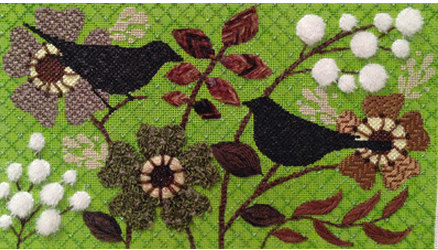 Garden Critters
You've got bugs in your garden?  Not a problem with needlepoint!  You'll learn about Bullion Knots and what you can do with them.
You can sign up by calling the shop or by signing up online.  Can't wait to see you in class!