You've probably been wondering why I haven't blogged in the last week or so.  I was enjoying some much needed R & R with my family in Block Island.  So relaxing!  Just what I needed.  Lots of sleep and lots of stitching.
So, tada! I finished!  Summer at the Shore is complete for the retreat.
Just have to put together the stitch guide and I'm ready to go. (If only).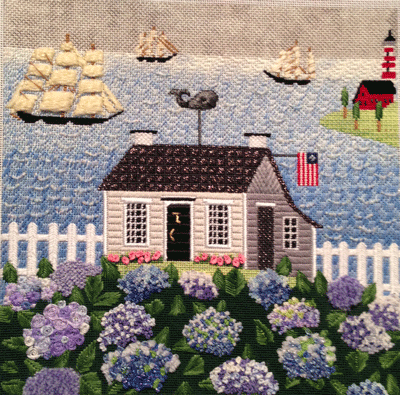 Every hydrangea in the garden is a different technique.  Some are a variation on a theme so you won't lose your mind.  Or you can pick your favorites and just use those techniques.  Remember, this is my interpretation and GUIDE.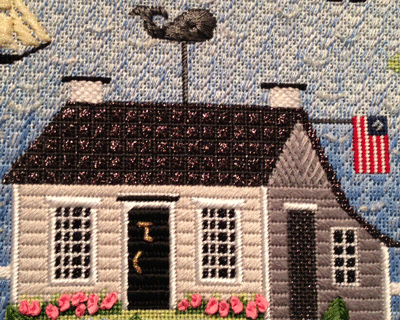 I love the whale.  Now I have to figure out what I did!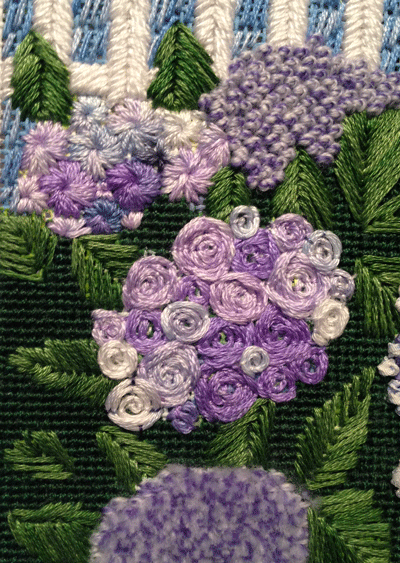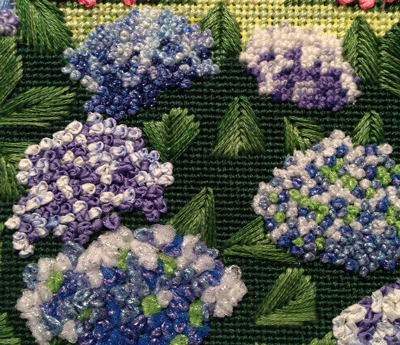 Yes, that is basketweave you see.  I avoid it at all costs.  But sometimes it's just what a canvas calls for.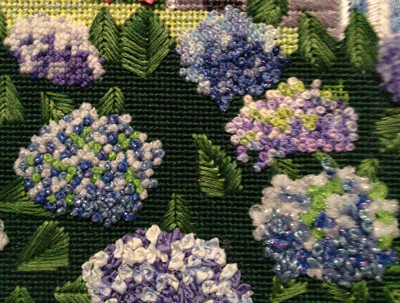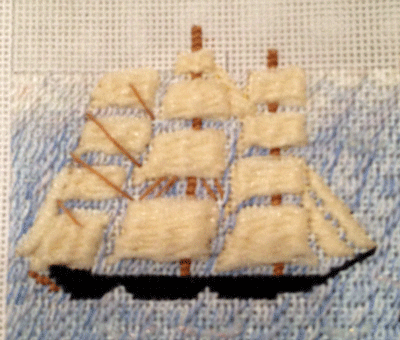 A little shaped needle weaving anyone?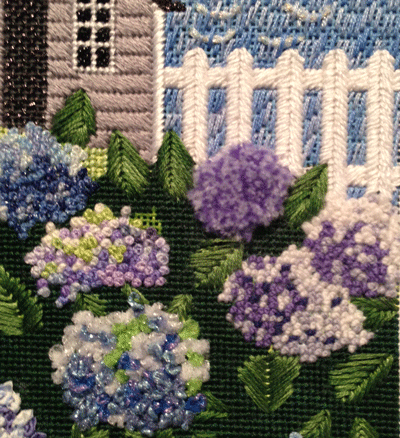 Canvas: $160
Thread Kit: $188
Stitch Guide included with the purchase of the kit
Kits will ship October 21st after the retreat.  Canvas is available separately from the complete kit.
http://enrichedstitch.myshopify.com/products/summer-at-the-shore-canvas-complete