I can't begin to tell you how much fun these movie coasters by Melissa Prince are to stitch.  The only measure 4 x 4.  That's an evening stitch for me.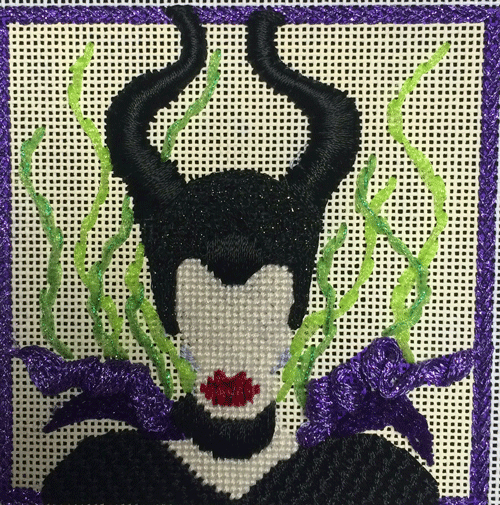 This picture doesn't begin to do her justice.  The horns are crazy padded.  The collar stands out.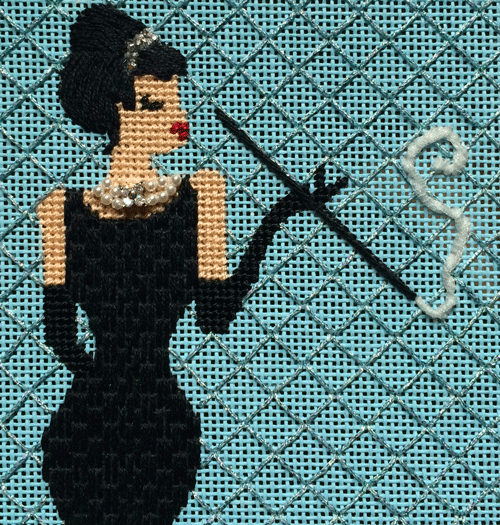 And there's classy Audrey with her beautiful jewels.  I searched for her bling when I went into the city last week.  Now she has a diamond tiara and a pearl necklace.
I also stitched the Titanic coaster for my little guy for Christmas.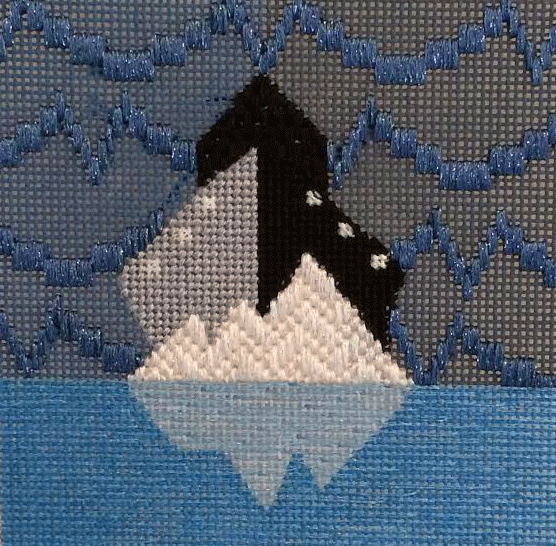 If you've ever met him . . .you know he's obsessed with boats. . .and lately Titanic.
There are so many more on Melissa's website.  Check it out.  I've got Star Wars on bars now.  I'll be sure to show you when I'm done.
We've also cooked up a really fun idea for a club based on these coasters that will be coming later this year.
I will have stitch guides for all of these as soon as I get a second to write them.  But first I have to finish my guides for my classes I'm teaching at market this January.  More on that later.