The boy bunny is finished!  My son likes this one much better than the pink "girl" bunny.  I love both of them.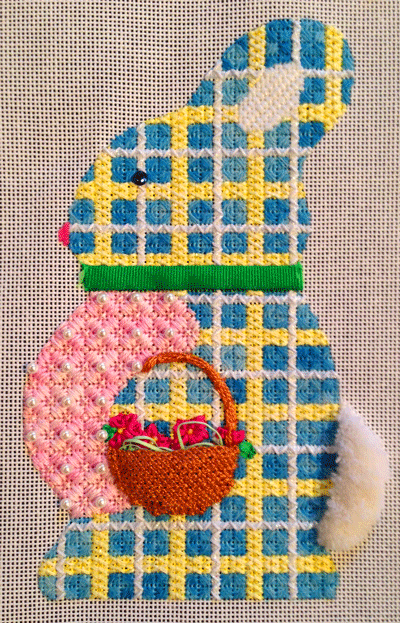 Buttonhole on a bar is my new favorite technique.  Don't worry, I'll break the stitch down step by step, just like I do with Turkey Work.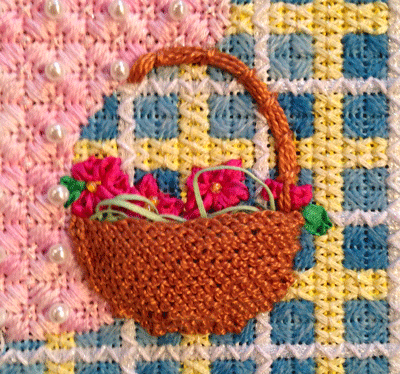 The club starts in January.  If you join soon, we'll do our best to get you into the first shipment.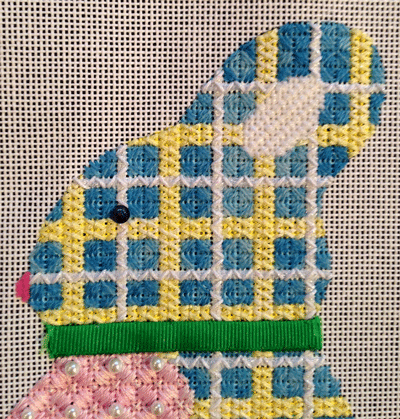 Club consists of 4 canvases that ship quarterly.  $95 per canvas.  Includes the stitch guide.  Thread kits additional.
Sign up now!