Last Friday, Melissa Prince stopped by the shop for a meet and greet.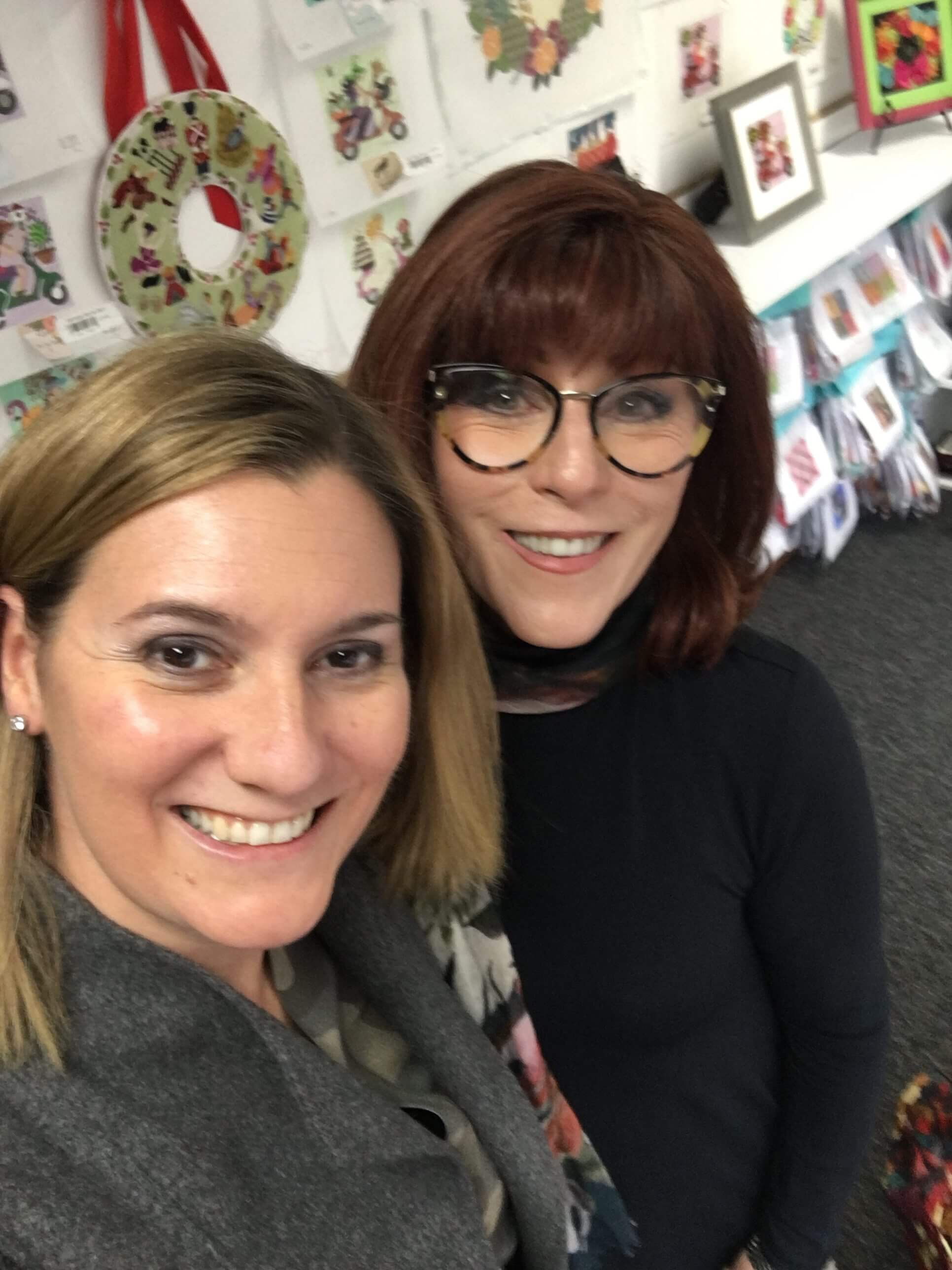 It was so much fun for customers to look through all the canvases that she brought with her and talk to her about her designs.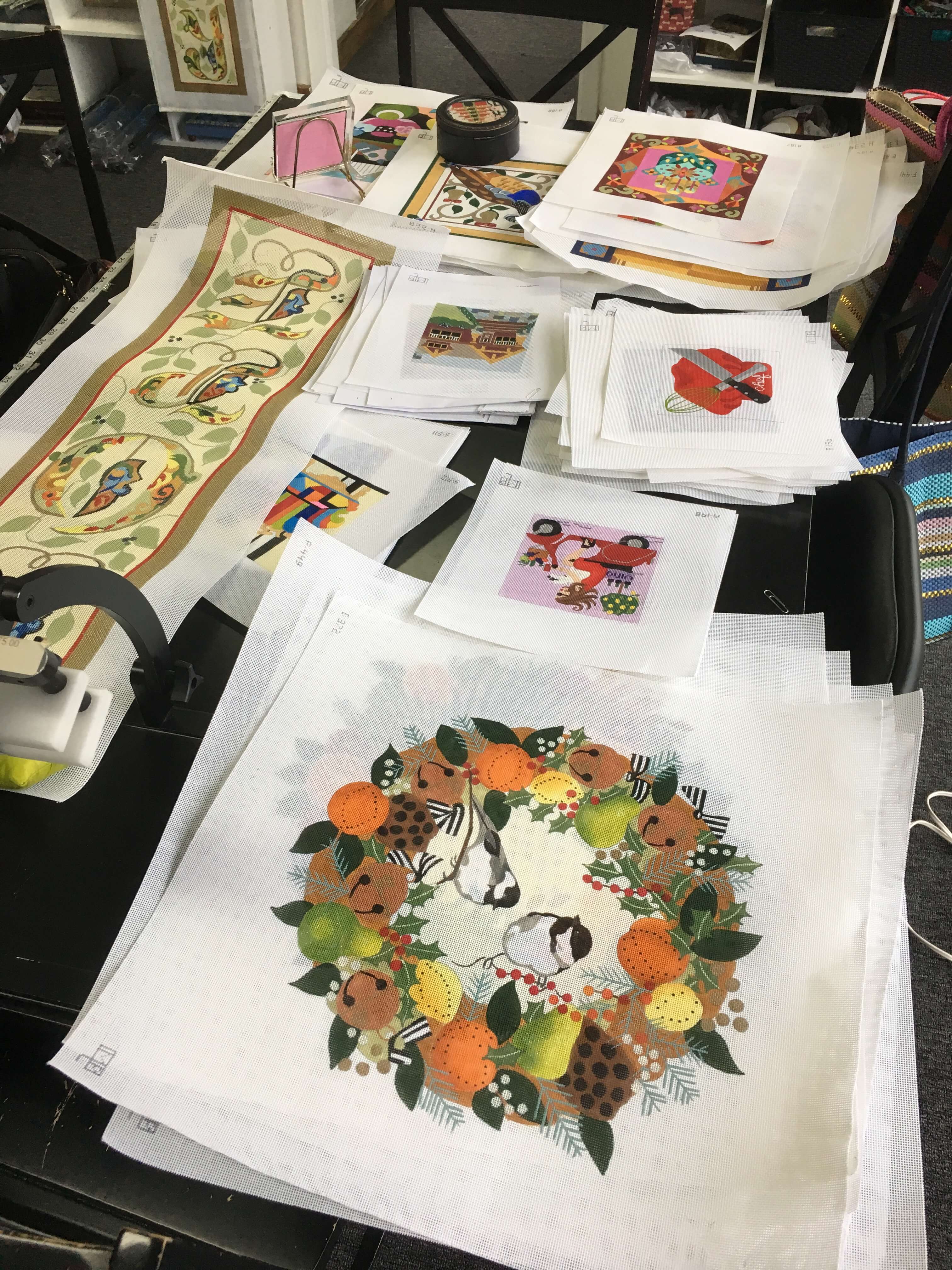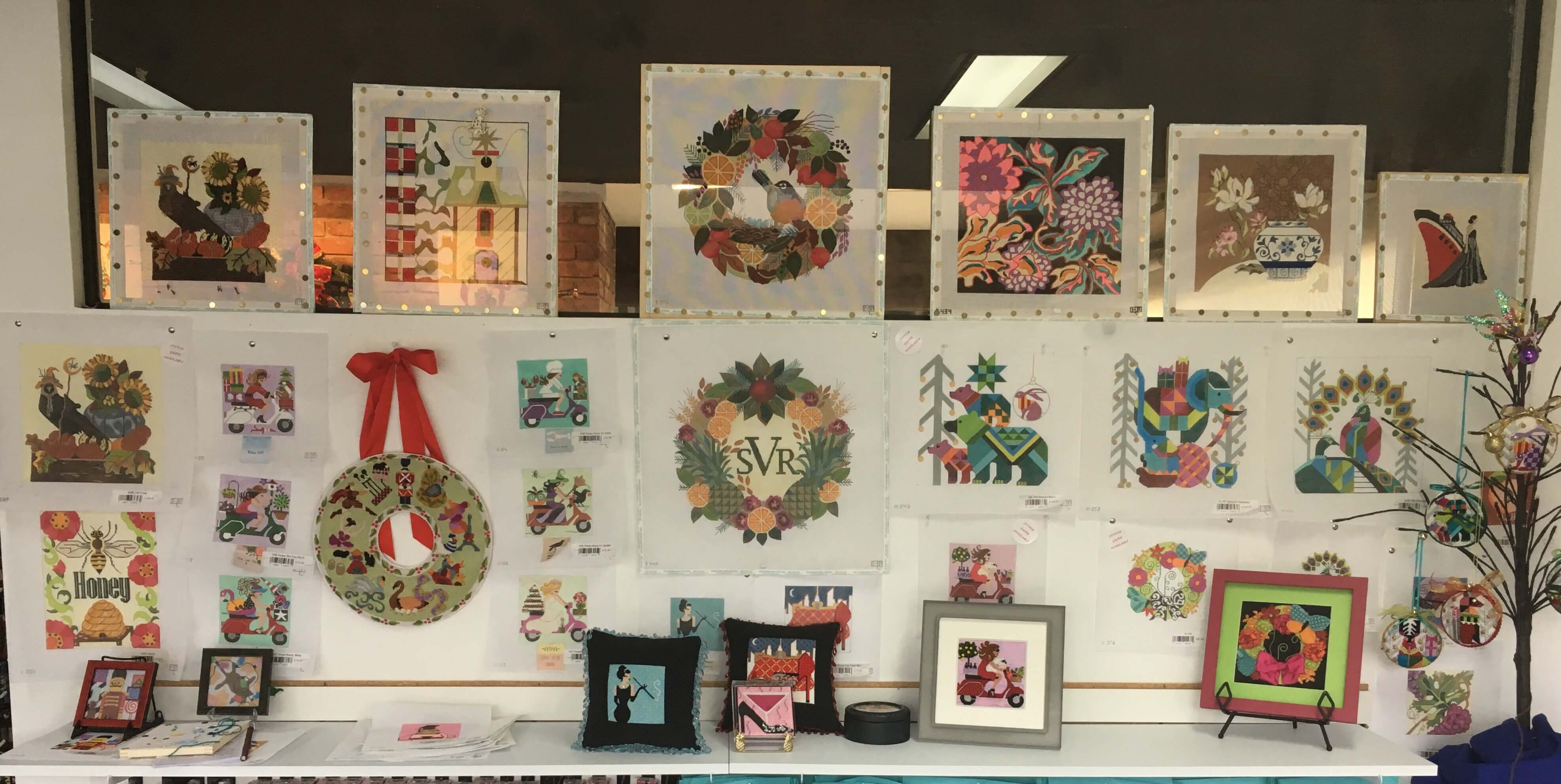 Linda set up what she called a "shrine to Melissa" at the shop. All my finished pieces were on display as well as my many WIPs …and there are a lot of them!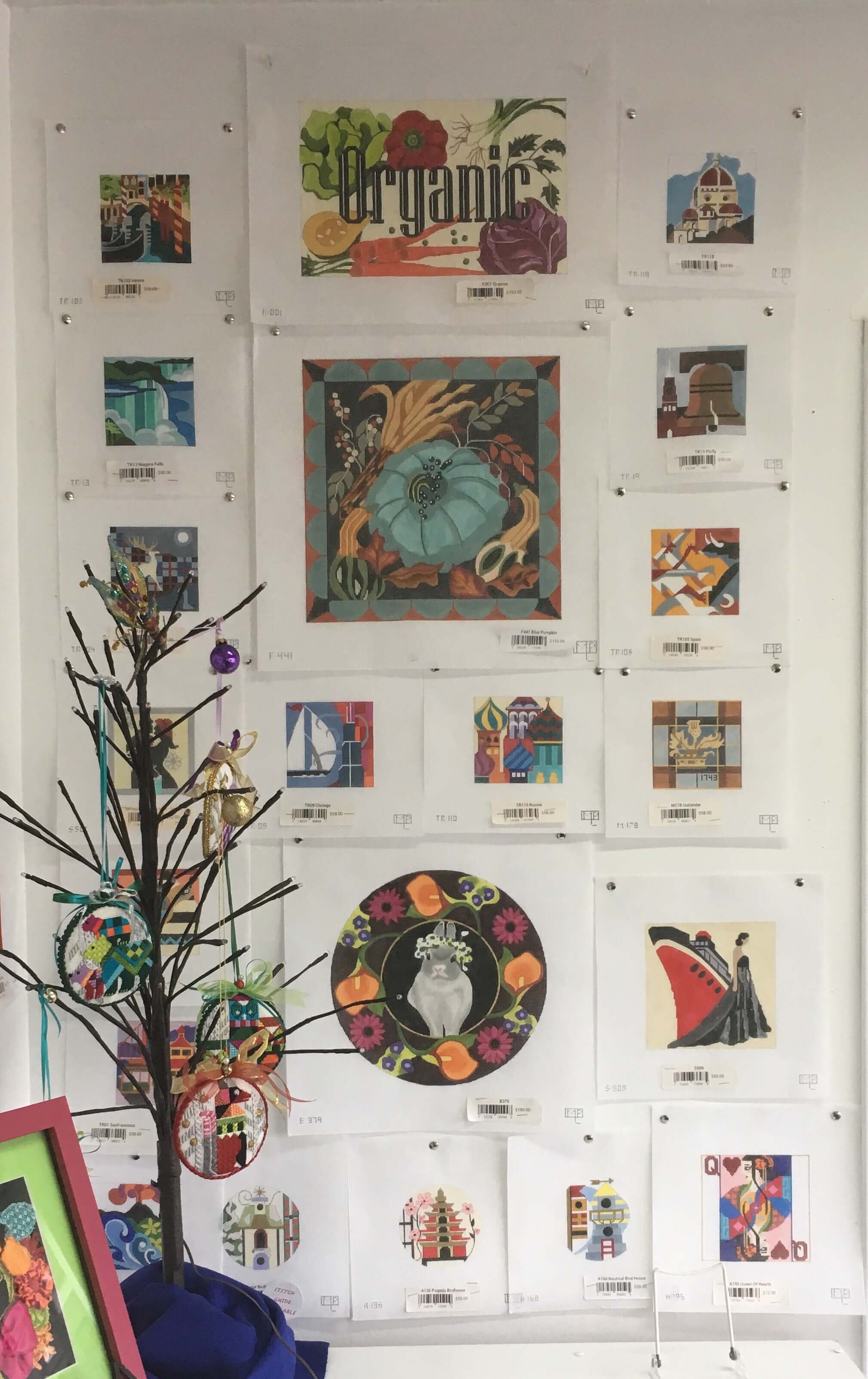 Saturday I spent the day teaching an embellishment class on any Melissa design. We had a blast!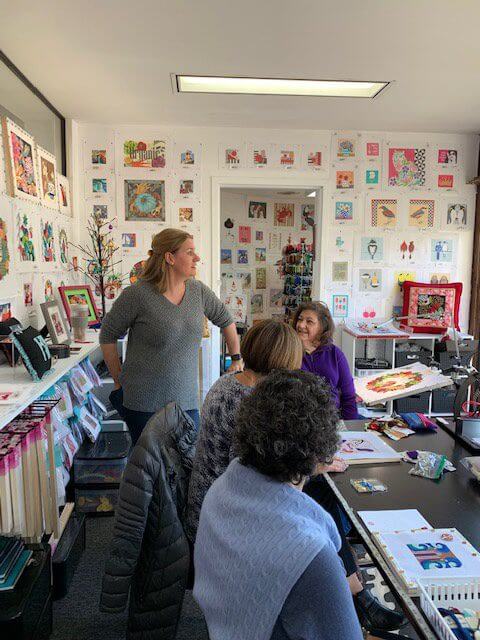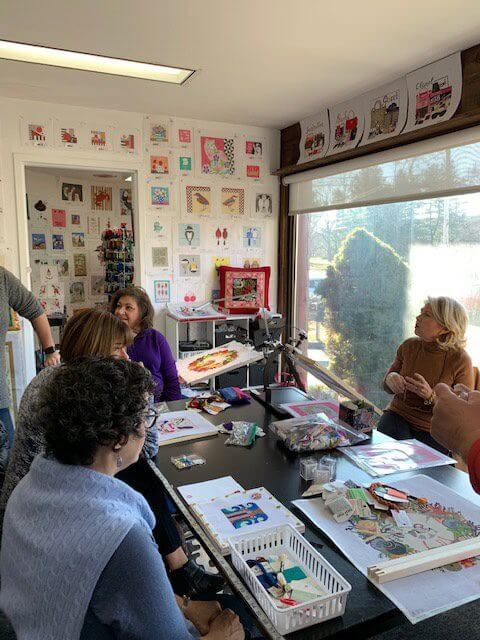 I've got some really cool things going on everyone's canvases. I was showing the group how you can stretch Flair on a canvas for the orange segments. Super cool effect!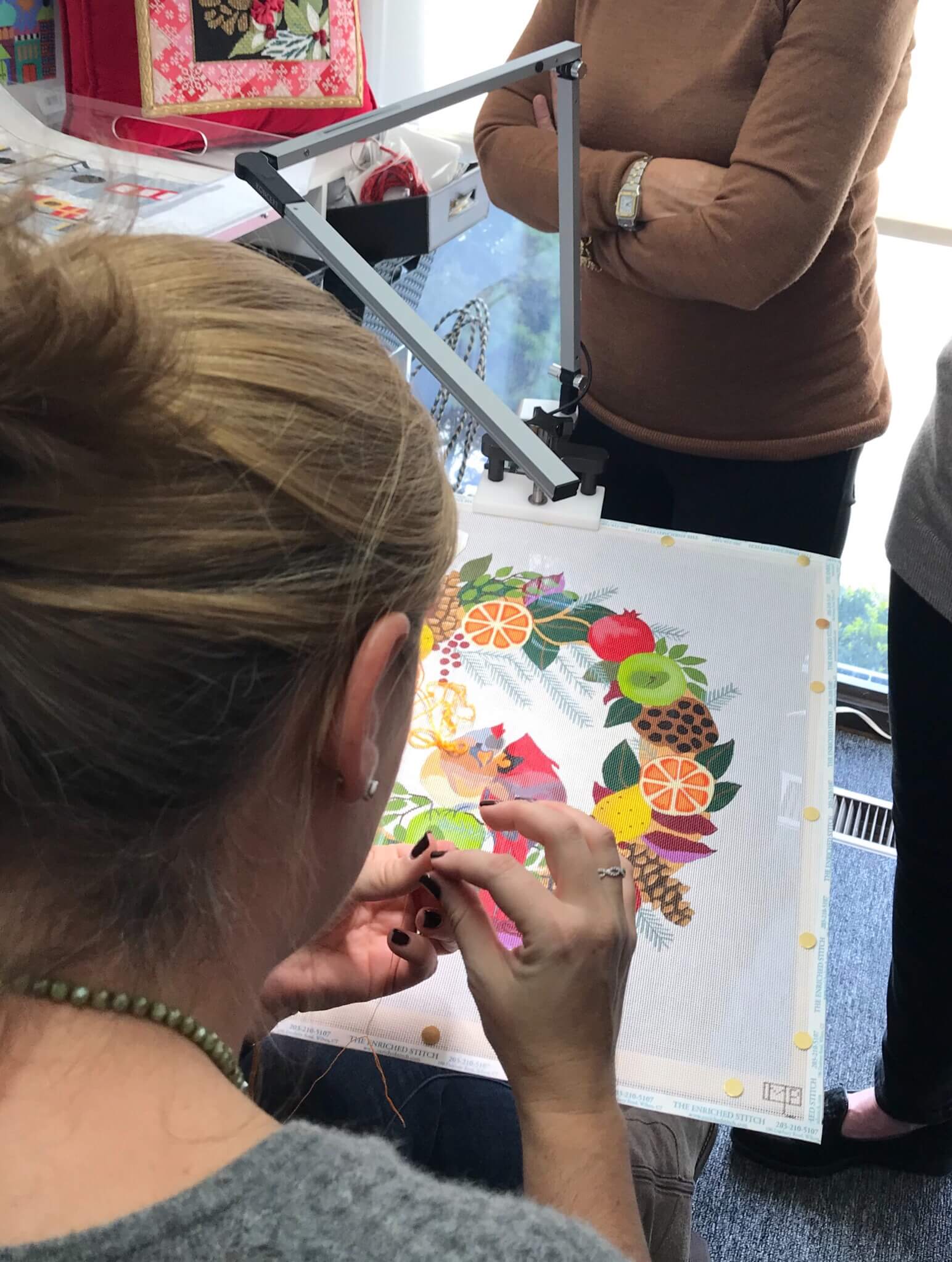 I gotta say…my highlights look great! Lol!
Speaking of classes…our winter class schedule is up on the website. Be sure to check it out and sign up for one or all of them!