There's nothing better than a new needlepoint show!  The hotel is buzzing and everyone is so excited.  The show opens in a few hours so I've got to make this quick.
I've been busy painting new designs over the last six months.  Mary Susan, Kim, Aggie and I have been stitching like crazy.  I love getting a brand new design in and being the first one to stitch it.  Although, by that point, I've pretty much stitched it in my head while I was painting it . . .or rather painted it for how I want to stitch it.  Kinda cool . . .a bit of a control freak . . .yes indeed.
You all know and love the artist I translate to canvas, Kim Leo.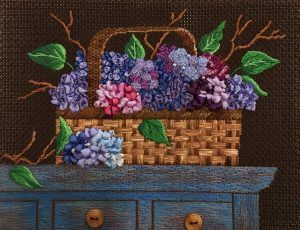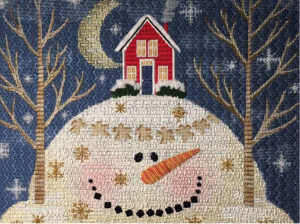 Well . . . there's more!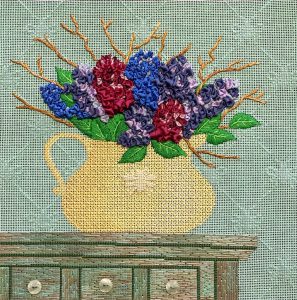 Don't you love the bee background I made up?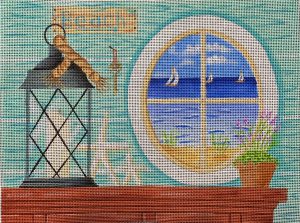 Can't wait to stitch this one next!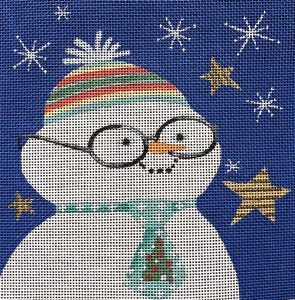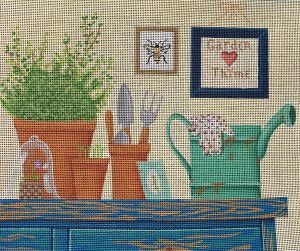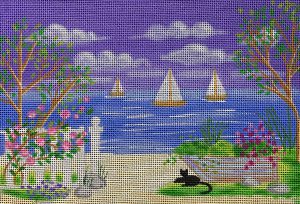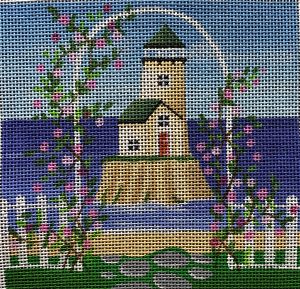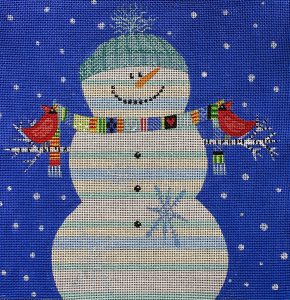 All the details are up on the website.  Check it out!  I know you're going to have a busy weekend trolling Facebook and Instagram!