Rumors started a few years ago that Jo Christensen was going to update "The Needlepoint Book" or the Bible as we all lovingly refer to it.  It's been a long time coming, but it will be published in November.  I can't wait to see what's inside!
Jo stopped by the shop earlier in the summer. What a surprise! Of course it was one of the rare days that I leave early.  Trip and I were walking into Toys 'r Us when Jinny called me to let me know that Jo was in the shop.  I frantically ran through the store, letting Trip get pretty much anything he wanted so we could get out of there as fast a possible.  I knew Jo was in good hands with Becki entertaining her at the shop.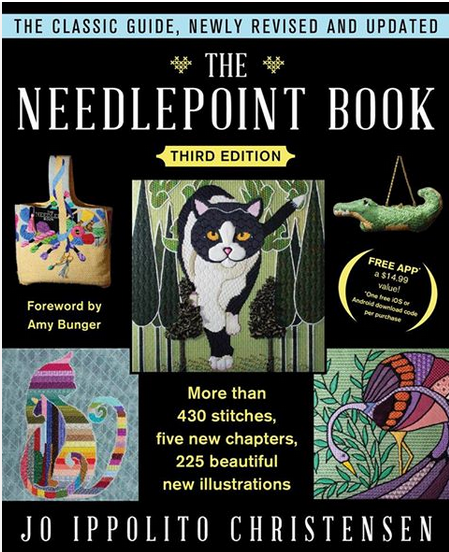 We are taking preorders for the book now.  You can call the shop, email or order online.
There's even a little talk that Jo might come teach at the shop next summer.  You just never know what's going to happen around here!