We spotted this canvas during the Maggie trunk show this fall and thought it would be perfect for a class.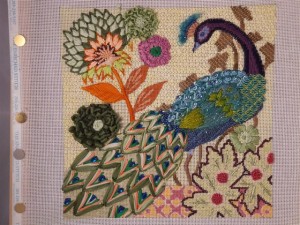 Aggie took it home and worked her magic.  As you can see, it is filled with all sorts of ribbons and ribbon techniques, sequins and interesting beads and is a blast to stitch!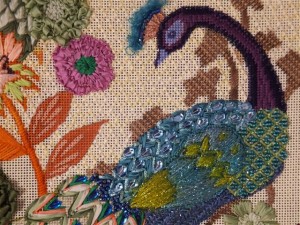 The classes are Saturdays:  February 23, March 9 and 23 from 10-12.  Call the shop (203-210-5107) for more details and to sign up!
Canvas: $125
Class Fee: $20/class
Thread Kit: TBD
Stitch guide included with the participation in the class. Stitch guide is also available for purchase separately