Break out the bubbly!  There's a new Melissa Prince design!
"Paint the Town Pink"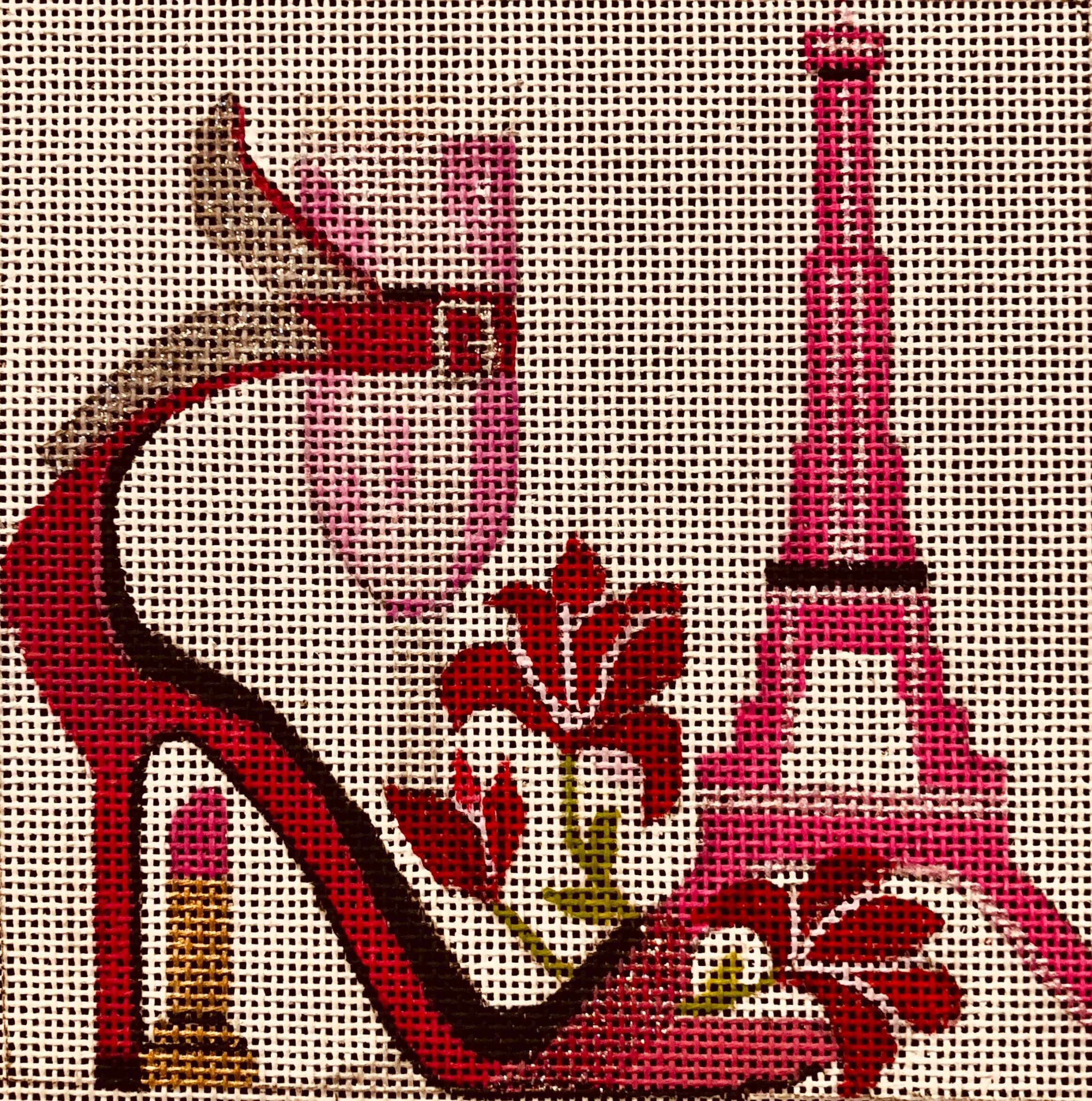 I can't wait to get a needle in this new canvas!   I have it all planned out how I'm going to stitch it.   Beads on the shoes. . .metallics on the Eiffel Tower . . .and I've got some fun ideas for the background, champagne flute . . .and oh the flowers!  They're gonna be really cool.   You know I'll be writing a guide for this and kitting it up.  Give the shop a call if you'd like to preorder your kit.  203-210-5107
It measures 5 x 5 on 18 mesh.  Just like "Paint the Town Red"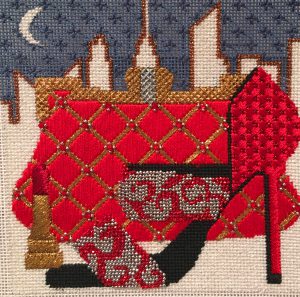 Melissa and I collaborated on this piece for my "Go Red with Thread" fundraiser a few years back.   I loved stitching the first one SO much that I am so excited she designed another one like it.
  Melissa is a breast cancer survivor . . .22 years cancer free!  SO this is a really important piece for her.  A portion of the proceeds from the design will be donated to the Breast Cancer Research Foundation.  Stitch one for someone you know . . .or simply because it's so darn pretty!