We're so excited to be hosting the Rebecca Wood trunk show in the shop.  It is actually here and you can come in and see it.  Not a virtual show.  So we actually have the inventory!
If you're in the market for a Christmas stocking, then this is the trunk show for you!  I'll post pics of the stockings in a follow up blog to this one.  Here are all the ornaments we received in the trunk show.
All trunk show canvases are 20% and as with all our trunk shows, the threads are 10% off if we kit up a piece for you.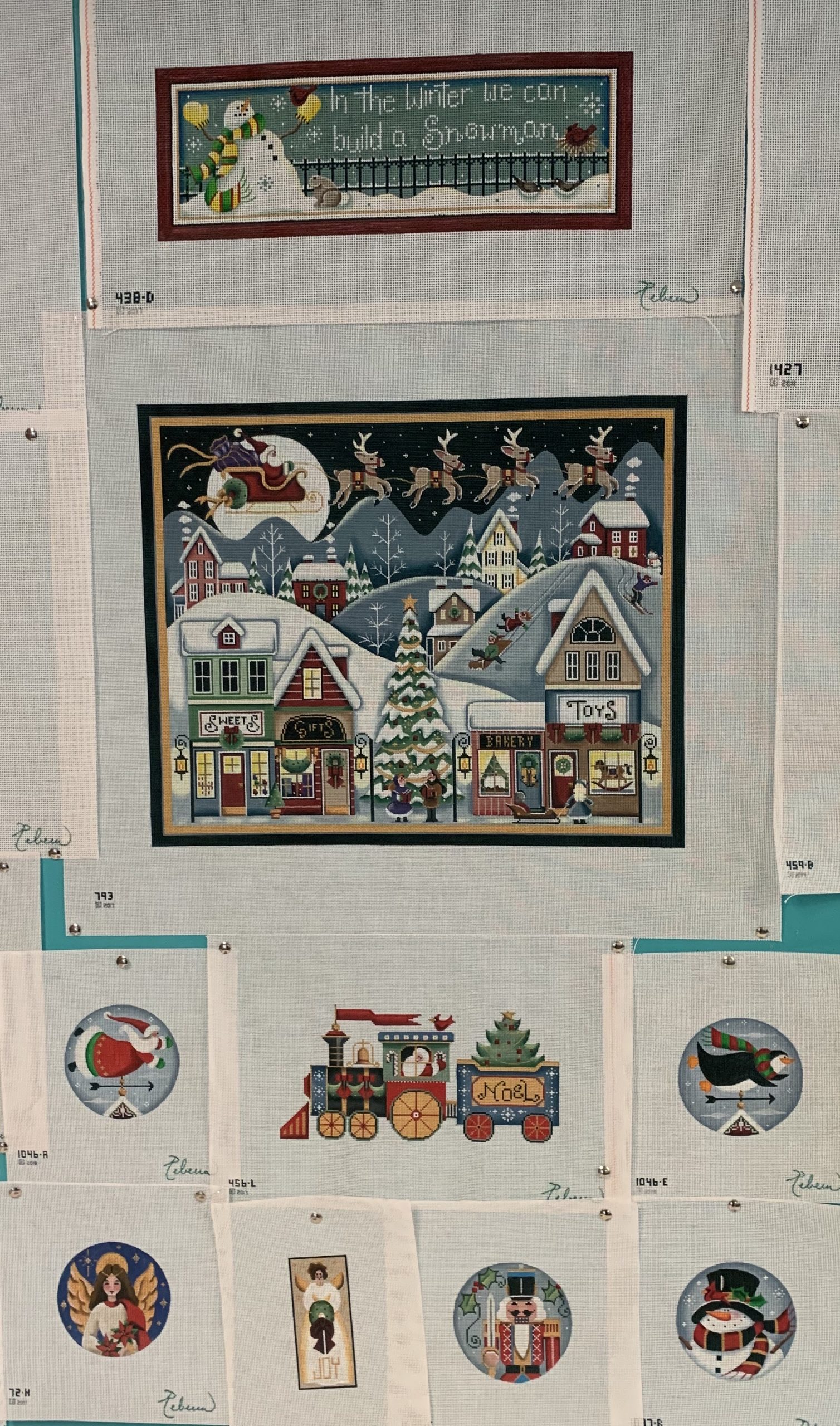 Love the big Christmas scene!  Anyone want to stitch that for me? LOL!
This little cutie is brand new.  Rebecca just posted it a few days ago.  I think this is my favorite canvas for 2020.
Give us a call or shoot an email to enrichedstitch@gmail.com for more info or to order!
203-210-5107