Some of the most fun days we've ever had at the shop was when Amanda Lawford stopped by the shop with her magic suitcases filled with canvases.  What a treat to be able to see almost the entire line all at once.
This Saturday, November 11th, Amanda will be spending the day at the shop.  So stop by and meet her.  It's so fascinating to talk to the designers about their pieces and find out the back story behind them.  With Amanda, there's a story behind every one of her babies.
As a special treat to our customers, all the in stock Amanda Lawford and DC Designs canvases will be 20% off that day only!
If you can't make it to the shop, give us a call or shoot us an email if there's something you find that tickles your fancy.  There's something for everyone in this vast line.
Check out her website to see the full line.  Well. . .almost the full line.  I'm working on getting the newest designs from Dallas on there.  If you missed them, here they are.
I hope you can stop by.  It's gonna be a fun day!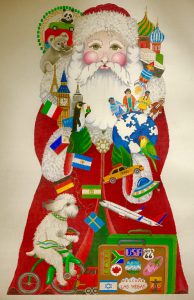 World Traveler Santa 
20 inches on 18 mesh
30 inches on 13 or 18 mesh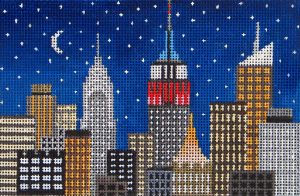 NYC at Nite
4 x 6 on 18 mesh or 5 x 8 on 13 mesh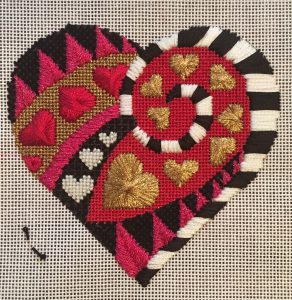 5 x 5 (18 mesh)
stitch guide available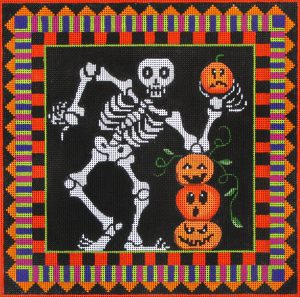 Skeleton 26057 
8 x 8 on 13 mesh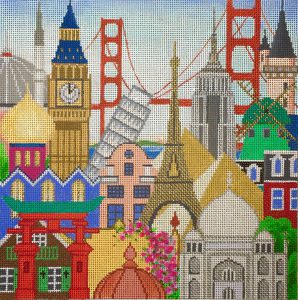 World Peace 
12 x 12 (13 mesh ) or 9 x 9 (18 mesh)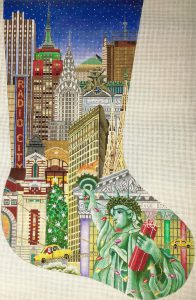 New York City Stocking
 ( 18 mesh)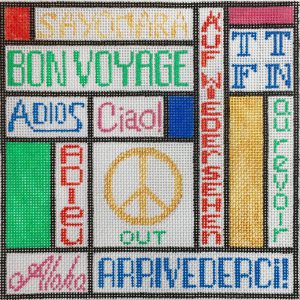 Peace Out 26060
6 x 6 (18 mesh)
(makes a great going away or retirement gift)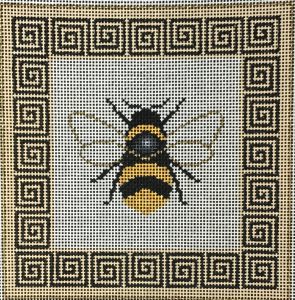 Greek Key Bee 26058
7 x 7 (13 mesh)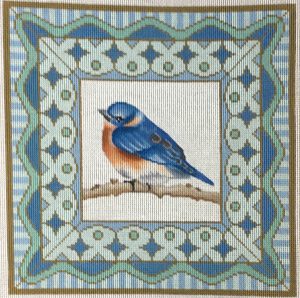 Bluebird 26055 
11 x 13 (13 mesh)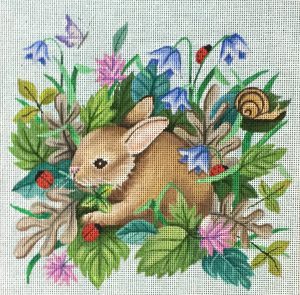 Bunny in the Garden 26056
9 x 9 (18 mesh)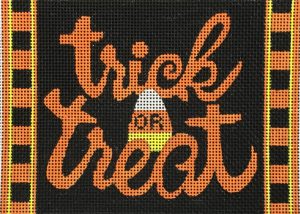 Trick or Treat 
5 x 7 (13 mesh)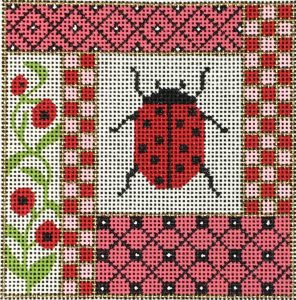 Ladybug 23013 
4 x 4 (18 mesh)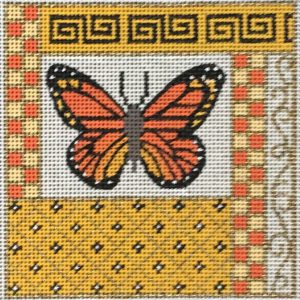 Monarch 23012
4 x 4 (18 mesh)