The deadline for registration is quickly approaching.  July 15th is the cut off date.  We still have a few spots available, so don't hesitate to register.  Also, if you cannot attend the retreat, the kits will be available in October.  In order to be in the first shipment, you must order a kit before July 15th as well.  Gotta give a final count on canvases to the designer! The stitch guide will be available as well, but is included for free with he purchase of the kit.
You can call, email or sign up on the web store for the retreat or to preorder the canvas.  The thread kit price will be available as soon as I finish stitching. I'm in the home stretch!
To sign up for the retreat  http://enrichedstitch.myshopify.com/products/seaside-retreat
To preorder the canvas    http://enrichedstitch.myshopify.com/products/summer-at-the-shore-canvas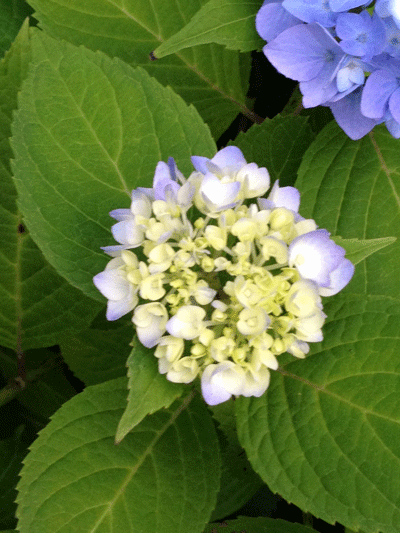 I've been busy trying to recreate hydrangeas.  And boy, there are a lot of them in this piece. So, I'm keeping things interesting by changing up the threads and using different techniques. I try to incorporate many techniques and tips in  every piece that I stitch for teaching purposes.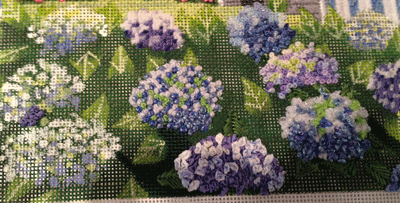 There are many different techniques used to create the flowers.  And how about a thread or two, or 12?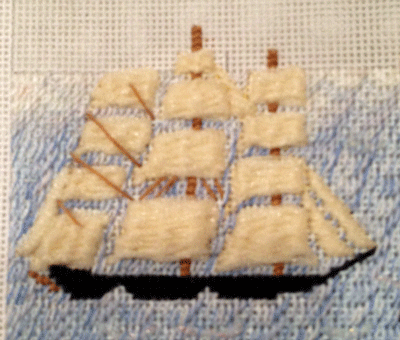 The sails are top secret. I can't give away all my tricks!  But it only took me six attempts to figure it out.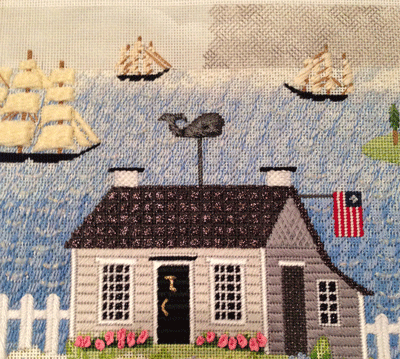 Oh this makes me long for vacation!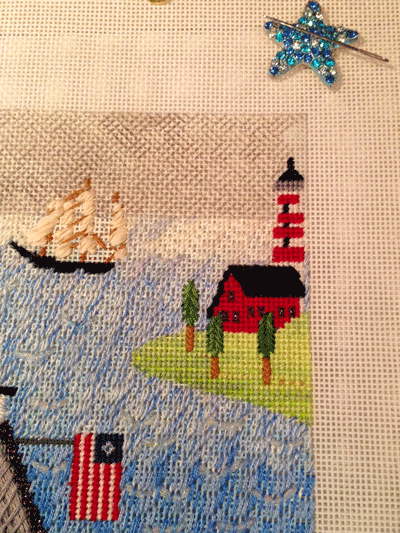 I hope you can join us, if not at the retreat, then through stitching this beautiful canvas