Shark Week started yesterday.  A VERY big deal in our house.  My son, Trip, is obsessed with sharks.  We've seen all the movies.  Yes . . .I've let him watch them.  I figure that they can't be nearly as bad as the shark attacks he watches on YouTube.  LOL!
So, of course I've stitched him a few shark pieces since the obsession began over a year ago.
Last summer I stitched the Jaws movie coaster by Melissa Prince.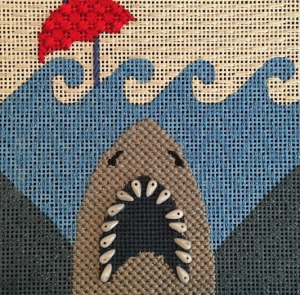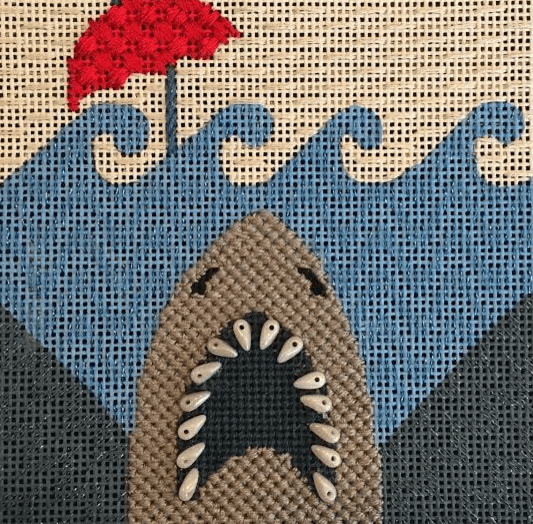 That one is framed and hanging over his bed.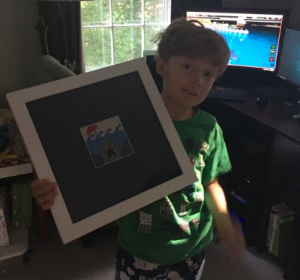 Notice the shark game he's playing in the background. . .lol
His Christmas ornament this year was supposed to be the shark mini stocking from Kathy Schenkel.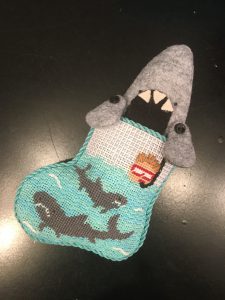 He was at the store when the box of finishing arrive a few weeks ago and snatched it up right away and wanted to take it home.  Now it's hanging from a knob on one of my kitchen cabinets.  The scuba diver is painted with blonde hair.  But of course I had to change it to "strawberry brown" as he refers to his hair  color.  Don't ever tell him he has red hair.  The shark in him comes out!