I know. . .I know . . . I haven't blogged in forever!  It's been crazy around here. Between shipping our online classes and clubs, my husband's and son's birthdays, Easter, and everything else in between . . . I'm pooped! Julia Snyder was here teaching a few weeks ago and we had a blast as usual.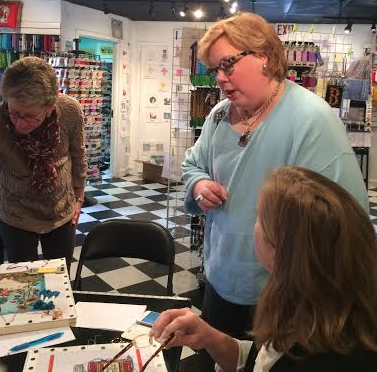 Julia is so amazingly creative.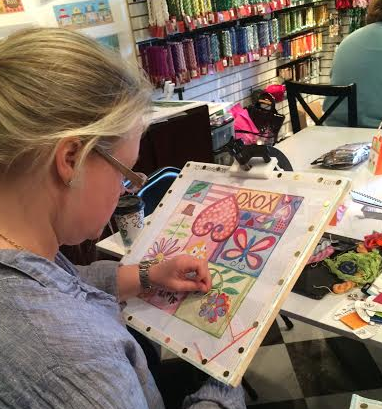 So many fun canvases.  Carina worked on this piece by Alice Peterson for her daughter Ceci.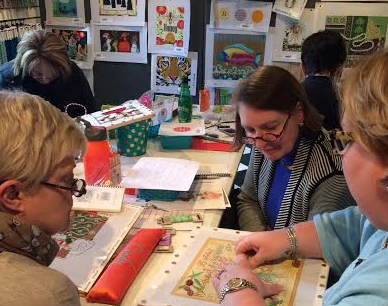 Anybody recognize the people in this picture?  That's Cindy Matthews from The Wellesley Needlepoint Collection on the left and Kate Dickerson is wearing the striped jacket.  So much fun to have a designer and another shop owner in class.  Kate spent the night at night at my house on Friday night since she came for two days of classes.  We had a fabulous dinner out with Julia and Patti from the shop.
I worked on the music collage by Lani.  I have always wanted to do this piece.  We'll see when I get time to stitch it lol.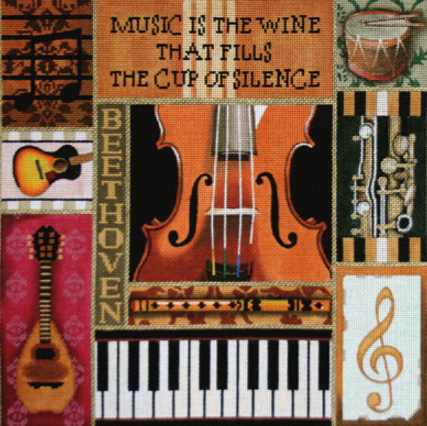 I am determined to attach a real violin bridge and strings to this piece.  Julia thinks I'm nuts.  We'll see.
Speaking of Lani collages, have you seen this new one?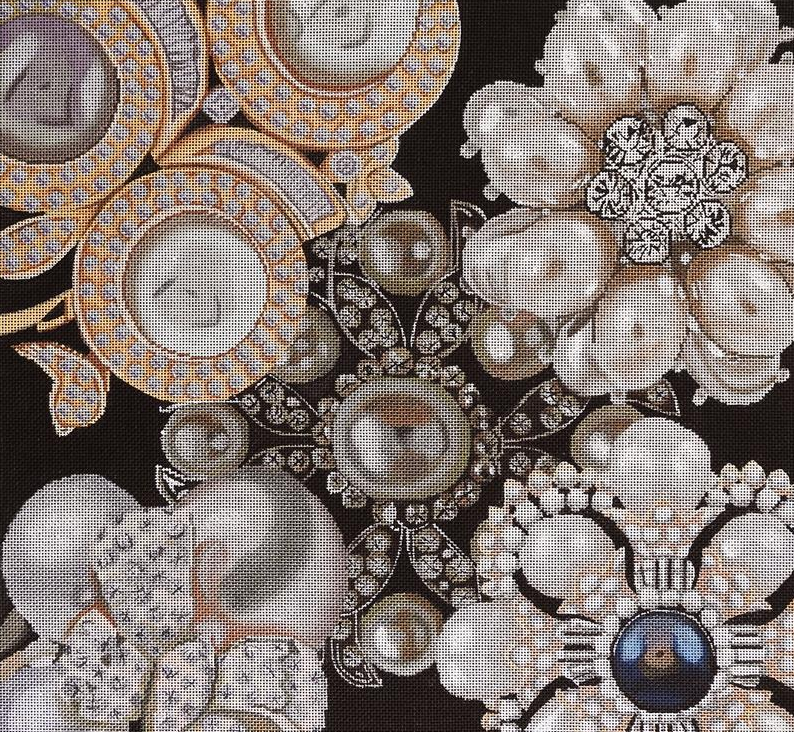 I'm sending this one off to Tony Minieri for an embellishment class in December.  This one totally stumps me.  So, I figured if anyone would know what to do with it it would be Tony.
I promise I'll be better about blogging.