Sometimes I like to reflect and get a little sappy.  Which is not usually my style. I am so lucky to meet wonderful people from all over the country.  Whether it is over the phone, Skype or Facetime video lessons, or our annual retreat.
I met Barbara at our first retreat.  She is a wonderful stitcher and the nicest person. Too bad she lives in Texas.  While she was in the shop, she purchased this adorable Annie Lane canvas "Stand By Me."  She was so sweet to send these pictures of her finished canvas.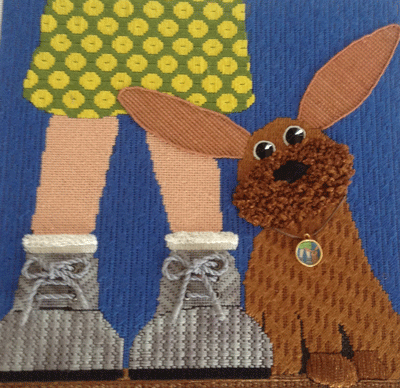 How cute is this?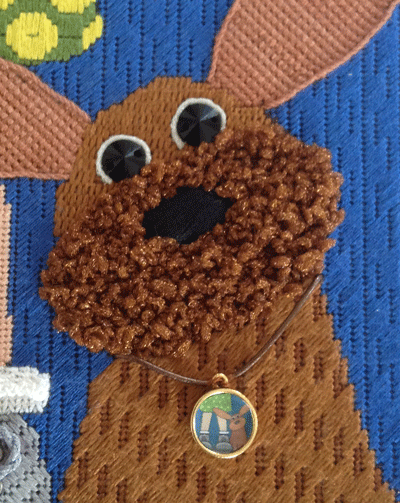 She made a color copy and shrunk it down to fit in this little necklace she found.  How ingenious?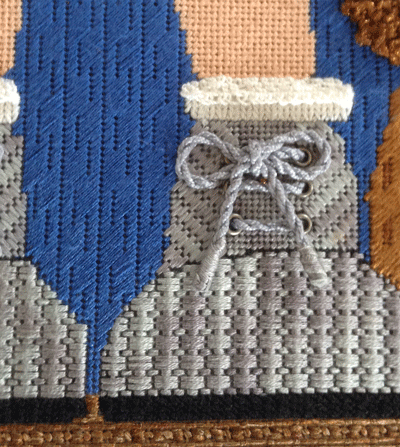 I don't know if she bought shoelaces and ties them on or made twisted cord.  But I just think this is just so stinkin' cute!