I've been doing a TON of stitching over the last week since I tore my calf muscle.  There's worse things I could be doing lol!  If you know me at all,  it's hard for me to sit still.  My fingers hurt!
I've been having so much fun stitching the "Summer Sips" by Leigh Designs.  So let's do a club!
Here's how it works.
There are 8 canvases in total.  You must select a minimum of 4 canvases and kits to participate in the club.  You can select between 4-8 canvases.  If you opt for all 8 canvases you will receive the last canvas for FREE!
$108/canvas.  Includes stitch guide.  Thread kits TBD.  Entire thread kit will ship with first canvas.
You can sign up online or by calling the shop. 203-210-5107
If you sign up online, please write in your order notes which canvases you would like.
The sign up deposit is $108 and will be applied towards one of the canvases.
The club starts in August so don't wait to sign up.  You don't want to miss the first shipment!
The stitch guides are by yours truly.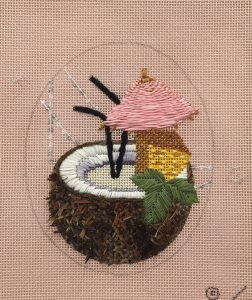 The Pina Colada is definitely my favorite.
I'm waiting for the crystals to come for the background. Gotta love Swarovski crystals!
Mojito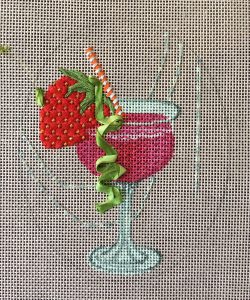 Strawberry Daiquiri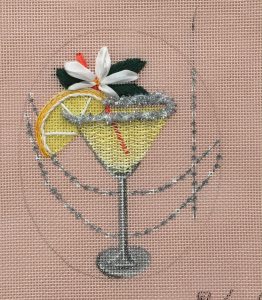 Lemon Drop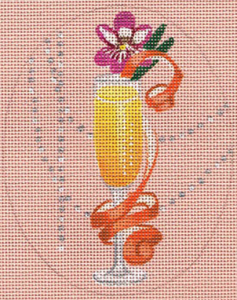 Mimosa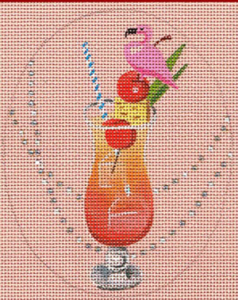 Hurricane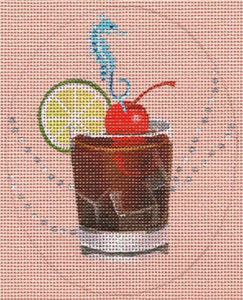 Cuba Libre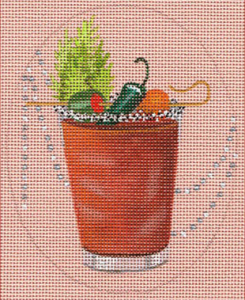 Bloody Mary
Wait till you see our finishing idea for this.  I'm looking forward to spending the evening finishing Cuba Libre.  I'm saving my favorite for last . . .guess which one.