We are just bursting with excitement over our next visiting teacher!
The AMAZING Susan Portra will be teaching at the shop April 25-30.
For those of you who aren't familiar with Susan, she has been teaching for over 30 years, previously owned  a shop in California, creates charted designs and spends over 300 days a year on the road teaching.  She is also a favorite teacher of Vicki De Angelis.
Susan has not taught in the Northeast in over 20 years.  Don't miss this RARE opportunity!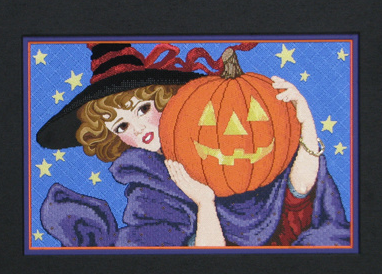 Her students win blue ribbon awards at the ANG seminar
She will be teaching two sessions of her mind blowing workshop "Bring Your Canvas to Life"
Susan's "Bring Your Canvas to Life" class is about taking a single dimension canvas, recognizing the focal point and working towards enhancing the "art level" of needlepoint,  determining the focal, middle ground and background with texture, depth, movement and light play.  These are created by using specific threads, stitches and multiple techniques to elevate your needlecraft into needle art.  Susan also helps her students with finishing tips and suggestions to enhance their projects to be proudly displayed in their homes.
Purchase a new canvas from the shop to watch Susan work her magic on.  You will never view a canvas the same way again.
April 25-26 or 29-30
$500
http://enrichedstitch.myshopify.com/products/bring-your-canvas-to-life-deposit
She will also be teaching Shelly Tribbey's Gingerbread Manor on April 27-28
This is a two day class.  Fee includes canvas, stitch guide, thread kit and lunch, of course.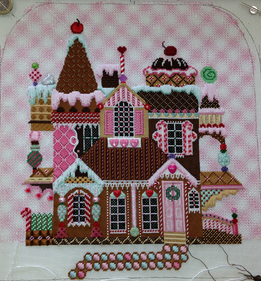 $600
http://enrichedstitch.myshopify.com/products/gingerbread-manor-deposit
The kit is available for purchase without class attendance.
Susan will also be teaching private lessons before and after class each day. You can work with her individually or get a small group of friends together.
$125/hour
Call the shop to schedule your private lesson
We hope you can join us!