Our girl Linda loves her Jack Daniels.  Look at the finishing she designed for this simple basketweave piece.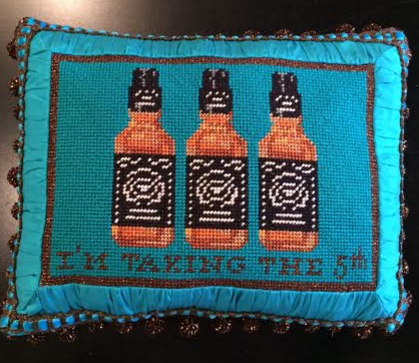 It's just fabulous!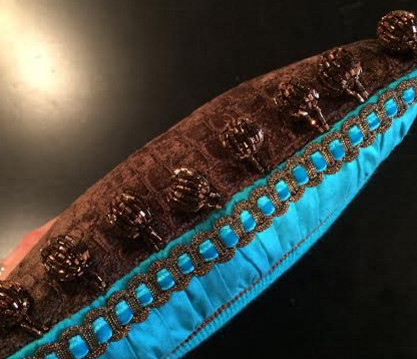 Look at the trims!
Linda was originally planning on stitching this for her best friend, but she couldn't give it away.  So, her friend is getting the nip version of the design from The Point of It All.
Speaking of those nips canvases, boy do we have something in store for you.  I'll tell you all about it once I've got all the details.