Unfortunately we have to say goodbye to one of our favorite threads, Vineyard Strandable Merino.  It is a lovely fine wool, reminiscent of Medici wool that we all loved.  Wiltex Threads has decided to discontinue the line.  Sad, but true.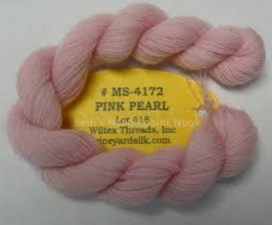 So, we're clearing out to make room for some of the new threads I bought at market.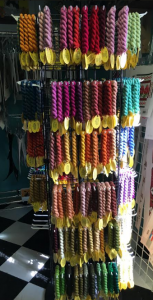 Look at how beautiful the colors are.  So sad.  Truly sad.
 Limited Time Offer!!!
20 assorted skeins of Vineyard Strandable Merino for $60!!!  The thread typically retails for $6.50.  So this is MORE than a 50% discount!!
We'll select a nice assortment of the threads and pop them in the mail to you.
You can order in our online store with one click!