I'm off to Frisco on Thursday for the Autumn Needlepoint Reunion.  I'm so excited for you all to see my new designs.  There's over 50 of them!  Here are a few sneak peeks at the ones that I'm dying to get a needle into.
These little tote bags are 3 x 4 on 18 mesh and stitch up so quick.  Here's what they look like finished.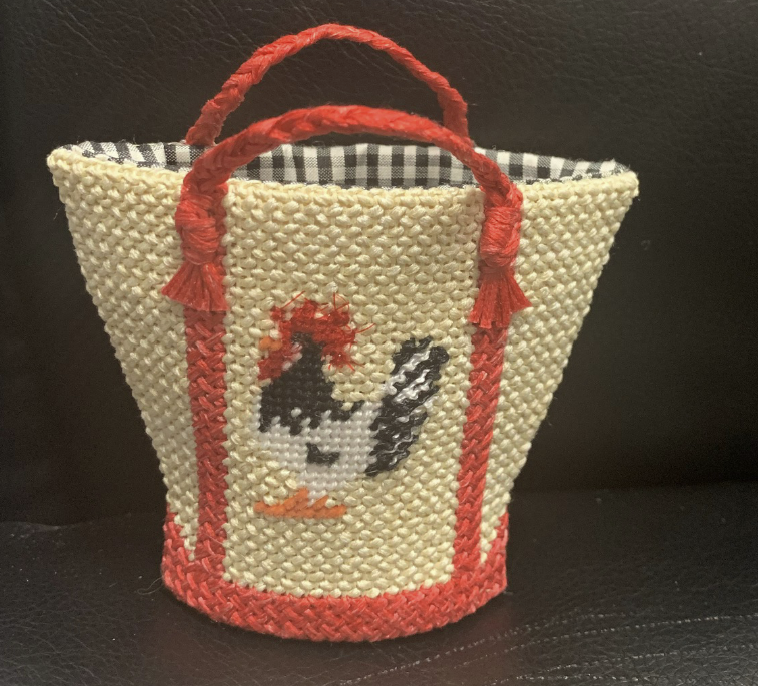 Aren't they just the cutest?
I have a thing for nativities.  Not sure why.  But I do.
I had so much fin stitching the other graphic landscapes from Amanda Lawford.  This pair would be beautiful together!
Be sure to follow us on Instagram @enrichedstitch to follow along every step of the way throughout the market!