We have two fabulous trunk shows in the shop right now. I don't usually do more than one trunk show at a time, but when a spot opened last minute for the Plum Stitchery trunk show I had to take it!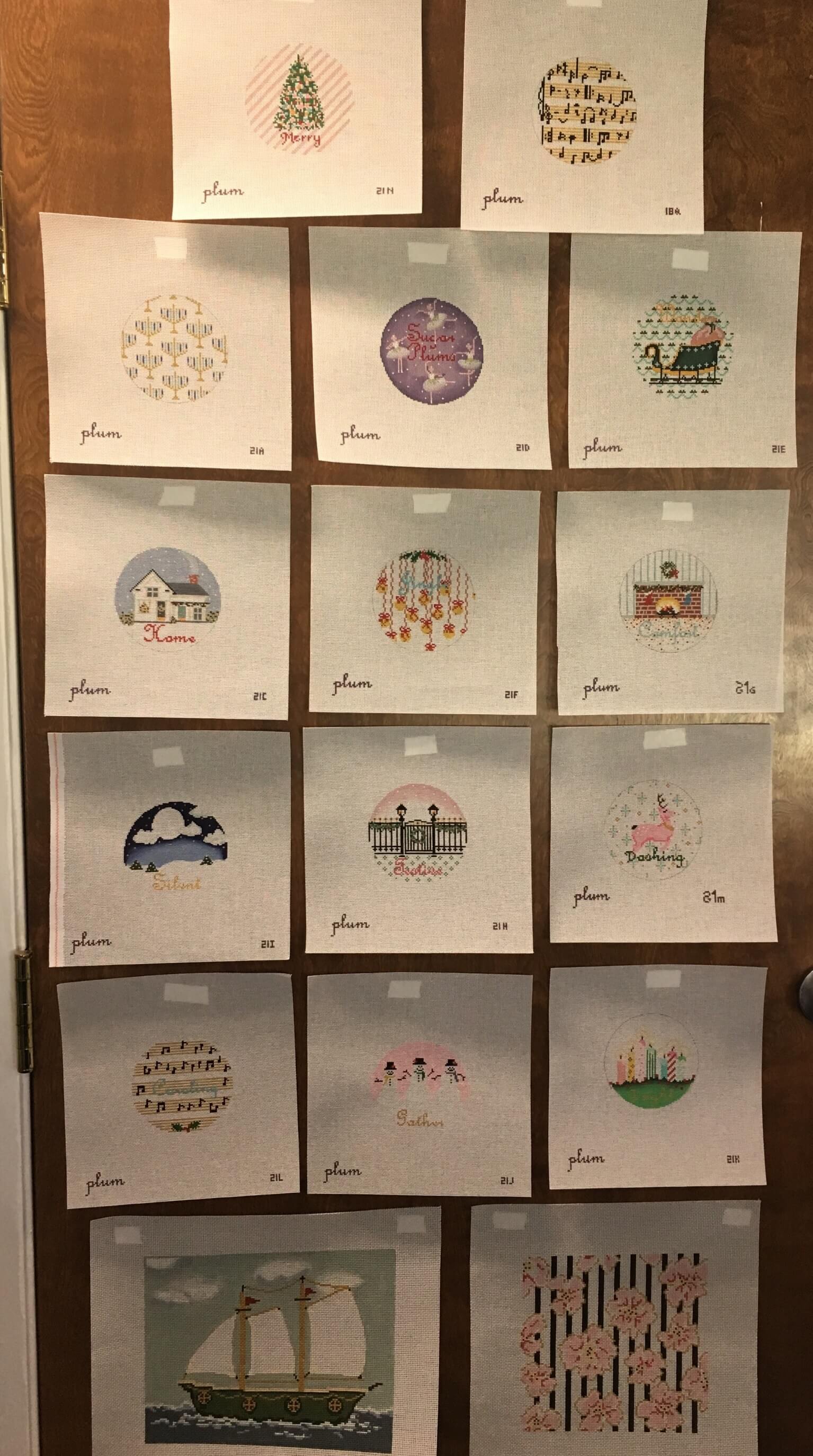 I love her designs. I think they are quiet and calm, the colors are very soothing, and there's a really sweet quality to her designs.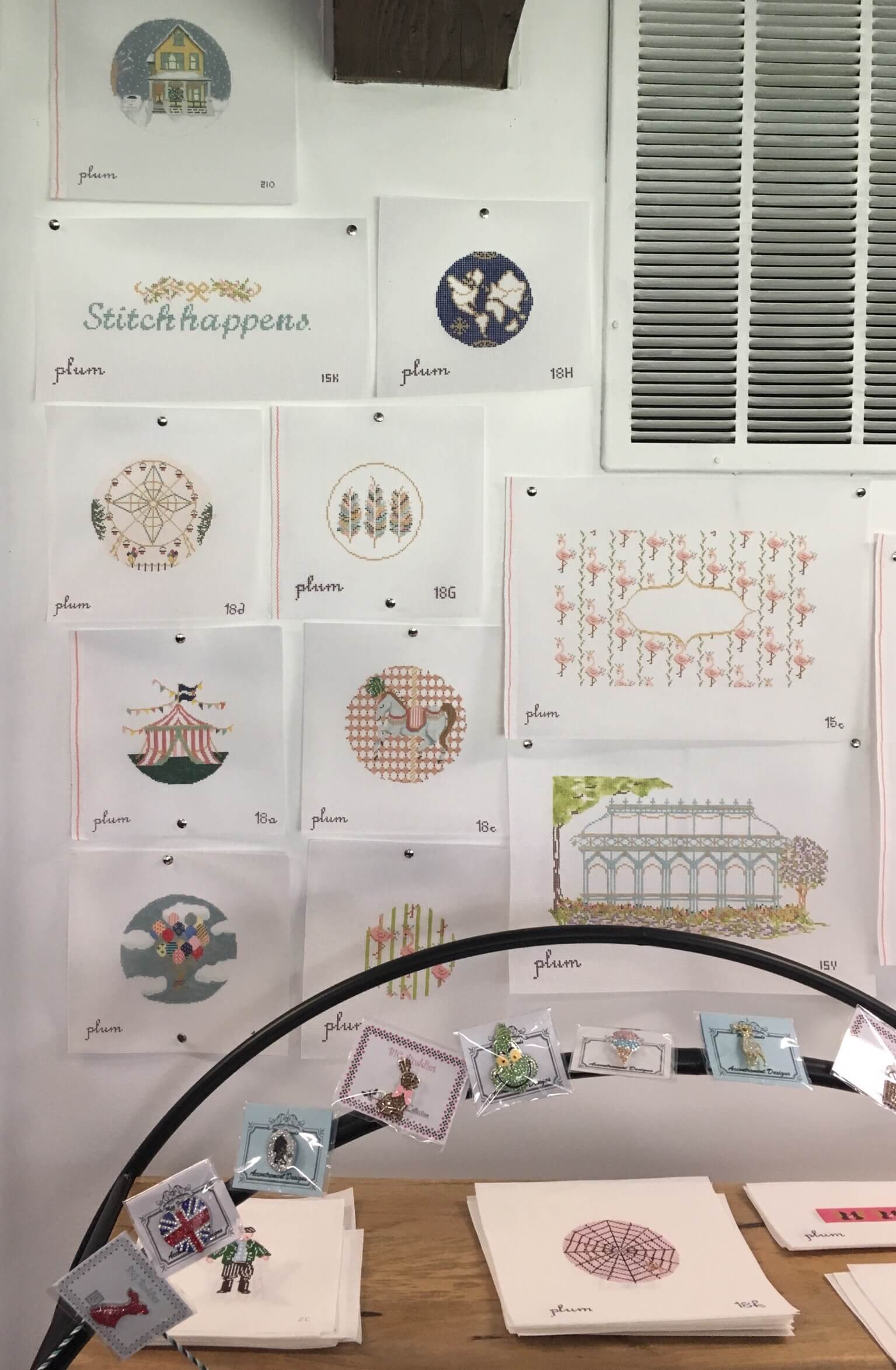 Our other fabulous trunk show is Point2Pointe. I think this line is so cool! Nearly everything is self finishing. And it's easy to finish yourself. Last year I stitched a pair of cufflinks for my husband for Christmas. There is a video on the designers website that shows you exactly how to do it. The only thing I would suggest is use a lot more E6000 glue than you think you would need.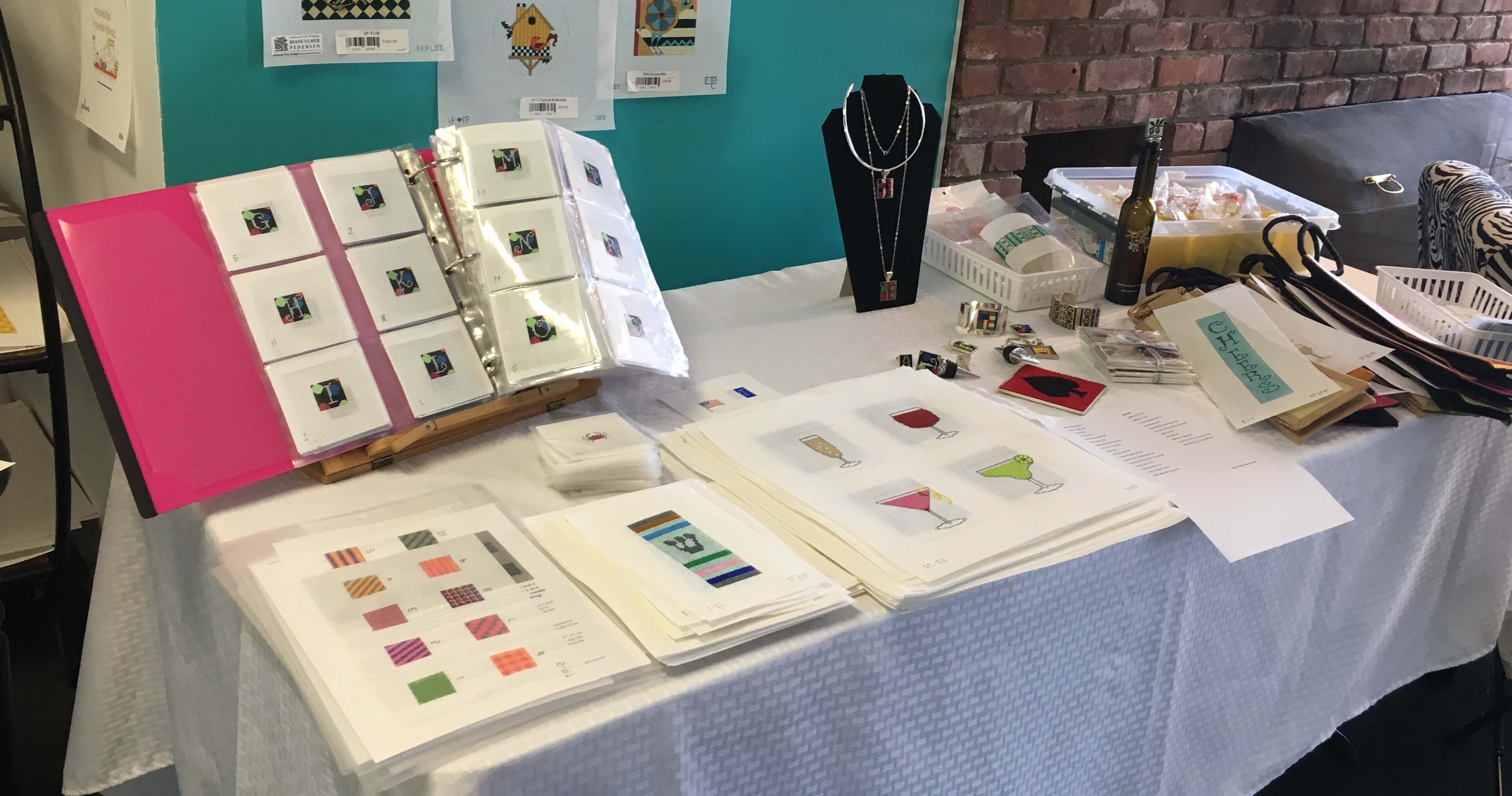 There are key fobs, cuff bracelets, needle minders (totally have to make one of those for myself), wine bags, necklaces and coasters. You can mix and match your canvas of choice with whatever way you want to finish it. Super cool idea!
All the trunk show canvases and special orders are 20% off. Give us a buzz or stop by to check out the trunk show!