Melissa Shirley has outdone herself.  Becki and I can't wait to get this beautiful canvas on bars.
Too bad we have to wait until February.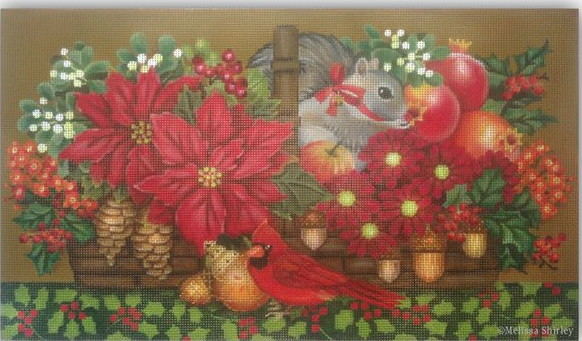 We will be stitching this piece together.  Of course there will be a guide.  Preorder your canvas now.
http://enrichedstitch.myshopify.com/products/woodland-basket-deposit
It comes on both 13 and 18 mesh.  We will be stitching the 18 mesh canvas. It measures 17 x 10.  We can adapt the threads for 13 mesh, but we can't guarantee that the all of the stitches will translate.
Let us know if you want to stitch with us.  You know it will be amazing.
February.