The last two pieces in the series just arrived at the store.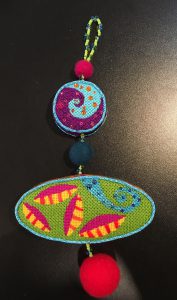 Double Jungle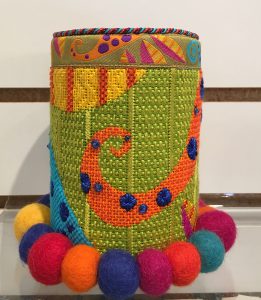 Isn't this cool?  It can be an ort jar, pin cushion. or we thought a pencil holder.
We're having a class this Saturday featuring all of the pieces in this series.  Pick one or more to work on during class.  If you purchase more than one, those canvases are 10% off.  But that deal only lasts through Saturday.
 I stitched one the other night. And when I say a quick stitch, I mean a quick stitch!  It took me about 3 hours.  Gotta love instant gratification!
Here's the entire series to choose from.  We have some extra canvases if you want to join us on Saturday.  Hope you can join us!