Here's the second finish of the Melissa Prince club.  It's not too late to join.
$45/canvas and stitch guide.  Thread kits additional.
The club ship every other month starting in June.
Give me a call.  203-210-5107  enrichedstitch@gmail.com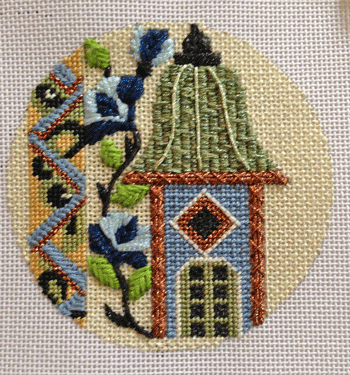 I think I'll finish this one as an ornament that I'll hang on my china closet.  I see it hanging from a tassel in coordinating colors.