I sure am one lucky lady.  I get to play (and work) in a needlepoint shop every day.  I have a great husband and the most awesome little boy in the world!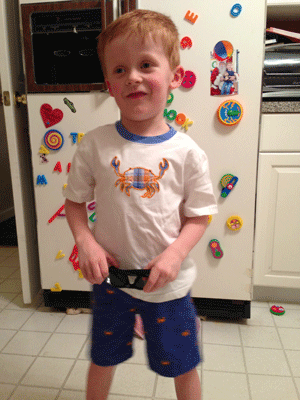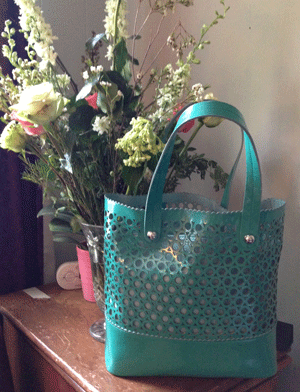 They did good this year!
On Saturday I treated myself to a little something from the shop that I've had my eye on for a while.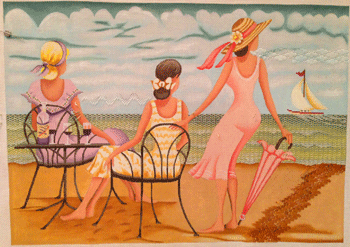 Ok . . . Maybe not so little.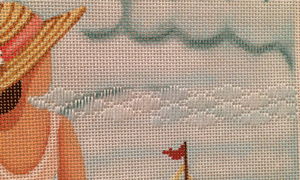 Only two tries to get the sky!  I'm getting better at this.  Down from my usual five tries!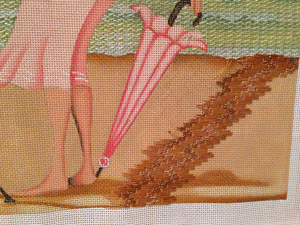 I made up this sand stitch.  I wanted it to look like the swirly zig-zag pattern at the water's edge.  Speaking of the Water's Edge, I am anxiously awaiting the new design for the retreat in October
.  It will probably show up today. Now I'll have to stop by the shop to see if it's there.  I really can't avoid going in on my day off, can I?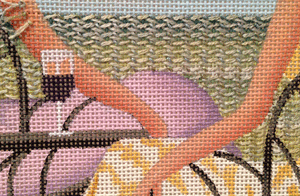 Becki suggested this water stitch that she learned from David McCaskill. I was skeptical at first but it looks amazing!
I hope everyone had a great mother's day.  Don't forget to sign up for Cynthia Thomas'  classes in June!