Becki and I are going to tackle Melissa Shirley's new Woodland Basket.  We think it's it's her best yet.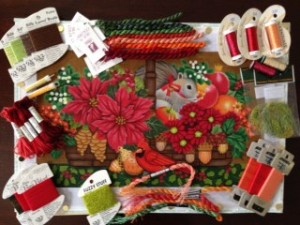 This is only half of the threads we pulled.  I couldn't fit them all in the picture.
We'll be posting our progress as we go.  Let us know if you want to join along in the fun.