We have a new club to tempt you!  The Beautiful Ladies Club from Vallerie Needlepoint Gallery.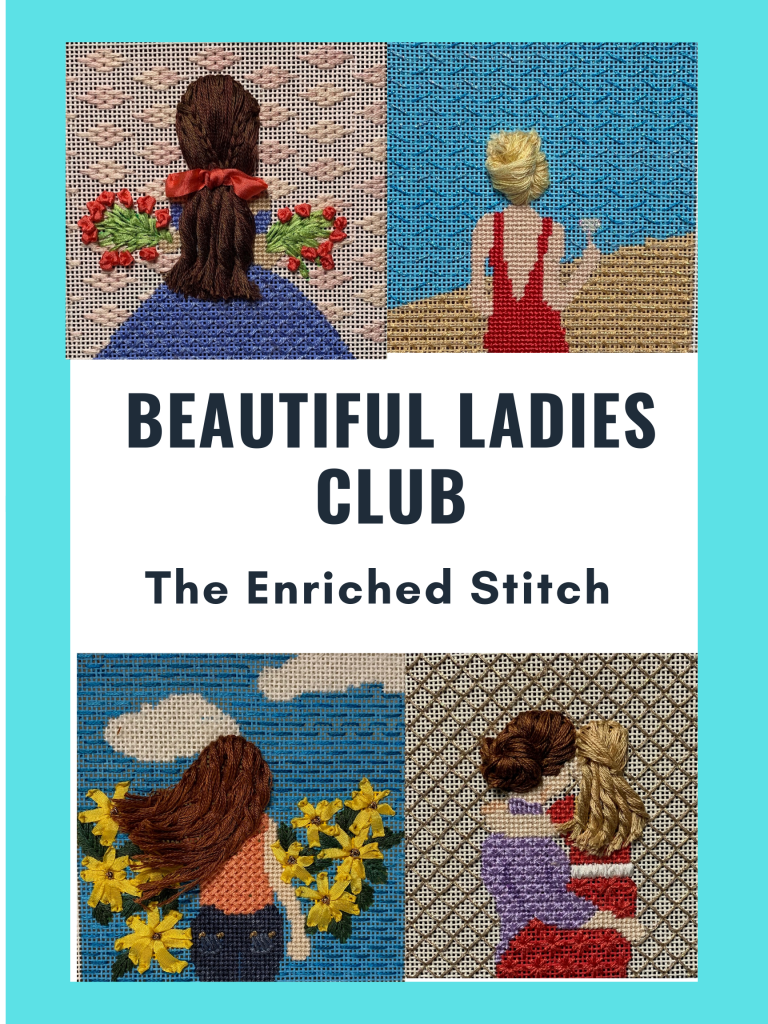 There are four canvases in total.  Each one is 4 x 4 on 18 mesh.  The club starts in April 2020.  That means we'll be shipping as soon as we get the threads in.  Gotta keep everyone stitching while we're stuck at home! The best part of joining one of our clubs is that the stitch guide is FREE for club members
You'll learn how to create these amazing hair styles that you can apply to any canvas.  I think of myself now as an amateur hair stylist but with thread and tiny scissors.
You can call the shop to sign up or sign up online.  I'll be in the shop for as long as I'm allowed.
203-210-5107