I just realized I never posted the free stitch guide for this piece!
I still have a few kits in stock.  Click here to have one sent your way!
It's 3 x 3 on 18 mesh canvas from my design line Vallerie Needlepoint Gallery.
Background: Alicia's Lace over 2 – Petite Silk Lame Braid SP140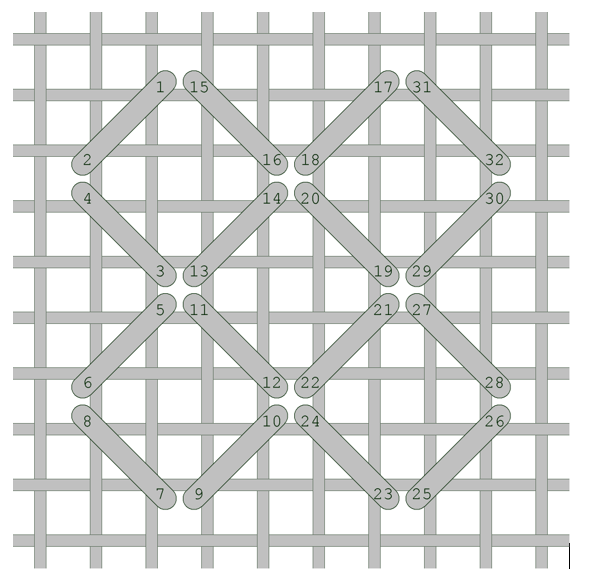 The wings are done by stretching white Flair and tacking it down at the edges.  Come with the Flair near the body.
Take the needle off.  Thread up one strand of white Floss and secure it.  Come up on the edge of the wing and grab the edge of the Flair with the needle and go back down into the same hole you came up in.  Now, go across to the other side of the wing and do the same thing.  Repeat this all the way around the wing, alternating the sides where you grab the Flair so it stretches evenly.  When you get to far edge of the wing, thread the Flair back onto a needle and secure the threads.
Next, Stem Stitch over the Flair with Kreinik 8 Braid 101.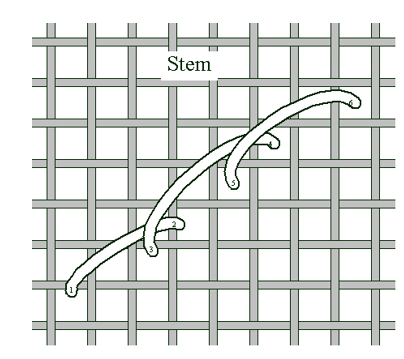 To make the body, string black and gold beads horizontally across the body using 1 strand of black beading thread doubled over in the needle.
For the legs and antennae, cut pieces of Kreinik Hot Wire and tack them on with one strand of black beading thread.  This thread is impossible to thread unless you use a huge needle so just tack the pieces on.
Thread List
DMC Floss white
Flair F502
Kreinik 8 Braid 101
Kreinik Hot Wire 005
Petite Silk Lame Braid SP140
1 gram real gold beads size 15
1 gram black beads size 15
Black beading thread