The month of September is shaping up to be very exciting at the shop.  The Rebecca Wood trunk show will be in house with all trunk show canvases 15% off.  Julia Snyder will be teaching two embellishment classes and the modern tree class, designed by Raymond Crawford.
http://enrichedstitch.myshopify.com/collections/classes-1/products/modern-tree-class-taught-by-julia-snyder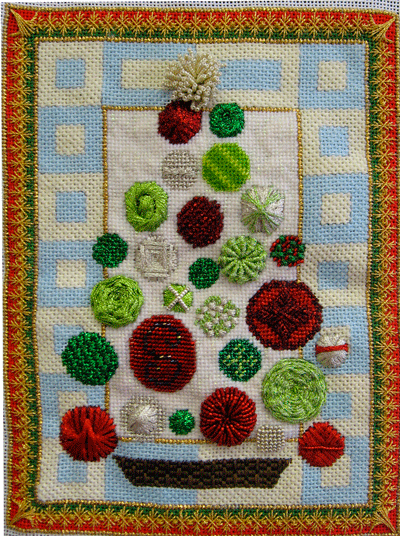 http://enrichedstitch.myshopify.com/collections/classes-1/products/julia-snyder-embellishment-class-1
I didn't think we could have more fun than that in one month, but if you can, might as well!
The Needle Deeva, Judee Norgard, will be in the shop on Saturday September 14th for a Day With the Deeva.  We had so much fun with her last year during her visit.  Be sure to stop and meet her.  We'll even have a mini trunk show with the canvases discounted.
When I didn't think it could get any better, I received a phone call from Derek of DC Designs.  For those of you who don't know him, he's Amanda Lawford's son and has a canvas line of his own.  He's the guy behind this famous canvas.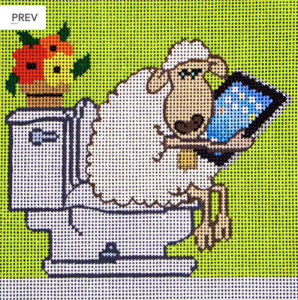 http://www.amandalawford.com/artists/DC.html
Derek and Amanda will be in the shop on Tuesday September 24th with the ENTIRE line from Amanda Lawford, DC Designs, Needlepoint Broad and HP Designs.  I can't think of a better way to celebrate my birthday than canvas shopping!
If you can't make it to the shop you can let us know if there's something you've had your eye on. All Amanda Lawford canvases will be 15% off that day.
October is pretty good, too.  Stay tuned . . .